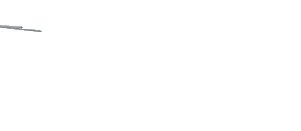 When we left LZ Bayonet, Charlie Battery was the jump battery for the 1-14th. The first place that we went to was a place called Hill #54. That was the worst place that I think I went to. I remember some 175's there and some 155's as well as us. We were new in town and they put out the welcome mat for us. We had tents to sleep in and stay in out of the weather. I think General Patton had used the one we had. It leaked and it was raining all the time we were there. Water would come in on one side of the tent and go out the other side. While I was there, I was in the mess hall and saw this young man and I thought I might know him. As it turned out I did. His name was David Campos and when I was going to high school in Dos Palos, Ca., he used to ride the bus to school with me. He lived on the Sierria Don Ranch with his brother and his Dad. He was with the 155 battery and had less than sixty days to go at that time. I never saw him again. I know that he made it home because he was friends with one of my best friend's sister and he had mentioned to them that he had seen me. I don't have any pictures of Hill #54.

When we left there, we went to I am almost certain to LZ Bowman. I remember turning 21 years old on this LZ and only having LIME KOOL AID to drink. At this time there wasn't much going on. It was quiet and the NVA were getting things in order for what was yet to come. When we left there, I am almost certain that's when we went to the Tam Ky airstrip. While we were there, they changed the MPC and the people were a little up set. I remember buying stuff from them the day before it changed and laughing about it later. The next day it was blowing in the wind. When we left the airstrip, we went to LZ Buff. Here again, there wasn't much going on while we were at this location. I remember we almost used up all of our 'C-4' heating c-rations and making hot chocolate. Now that was dumb, but we didn't think so at the time.

I know that LZ Buff was renamed LZ Stinson and was over run in the first part of May, 1969. When we left LZ Buff, we were back to LZ Bowman and here is where we stayed until we went to LZ Professional. The pictures that I did take during this time are on movie film. I have not done anything with them as yet. The few pictures that I have of this time period are to follow. The ones you are about to view are from LZ Bowman.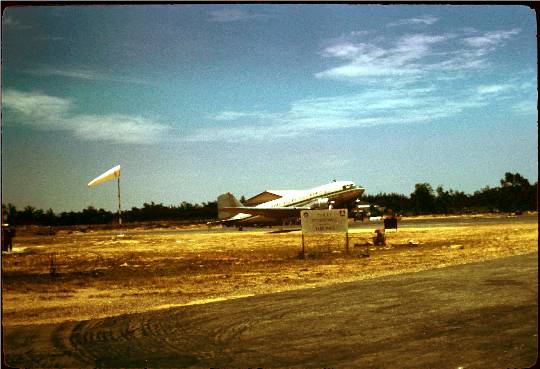 Tam Ky airstrip fall of 1968, photo furnished by Lennie Sterba.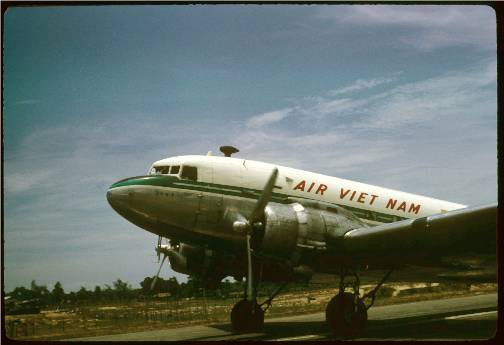 The photo say's it all. Photo furnished by Lennie Sterba.
Picture came from Larry Bourbonnais. How many people remember this poster?
Does anyone know what these two little things are? Well, they are called fleshettes from a 105-round called a Bee Hive round. For some reason when we were at Hill 54, we had a demo on the Bee Hive round. We set up some ammo boxes and shot one round directly into the boxes. I can tell you this much, I wouldn't have wanted to be on the receiving end when it went off. The Bee Hive round was just a large shot gun round with nails (fleshettes) instead of BB's. If memory holds correct, we were told that there were 5,000 of these little things in each round. Every gun section in Charlie Battery had some Bee Hive rounds. We never had to use a Bee Hive round while I was in country. These fleshettes came out of one of the boxes from that demo and I sent them home to my parents in a letter. The actual size of a fleshette is one inch long.
Clarence Marrs LZ Bowman 1968
Clarence Marrs LZ Bowman 1968
Clarence Marrs LZ Bowman 1968
I don't know if I should drink the hot beer or the hot coke.
Clarence Marrs LZ Bowman 1968
Picture furnished by Bob Agans. This is Bob Agans on LZ Bowman sometime before Christmas 1968. Bob was our generator man and liked to hang out at the guns. This is one of three photos that Bob has from Vietnam. Bob was hurt by a mortar on Feb. 27, 1969 on LZ Professional. This injury sent him back to the states.

I found Bob on the Americal Division web site. He had made a posting back in 1997 or 1998. The address and phone number were not currant so I was unable to make contact with him. I posted something on the Vietnam Veterans web site and Bob found me. If anyone out there remembers Bob and has any pictures of him during that time and would like to share what you have, I know that Bob would like to have a copy. The picture was taken in gun #1's gun pit. The picture just above is gun #1's gun pit.
Bob Agans LZ Bowman fall of 1968. Photo furnished by Bob.
This photo and the one above were taken on LZ Bowman sometime before Christmas 1968. The pictures are not very good as you can see and it is hard to make out faces. This was taken in gun #1's gun pit.
Clarence Marrs LZ Bowman 1968.
Merry Christmas 1968. I have no idea who got the Christmas tree and the balls but we sure had one. I counted my cards and I have nine hanging on the wall.

The plastic above my head sent the water in another direction.