The following photos came from Randy Johnson. Randy found the site and called me on March the 3rd 2002. I am pretty sure that all of the photos were taken in 1970.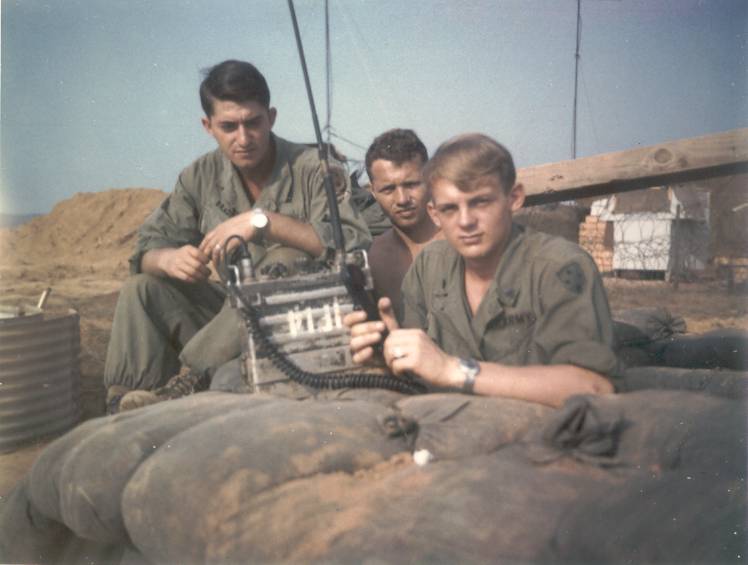 Left to right, Glen Bradford, John Coffee and Randy Johnson.
Left to right, Randy Johnson, Leland Spann, Bob Landau, Glen Bradford, and John Kane.
Randy Johnson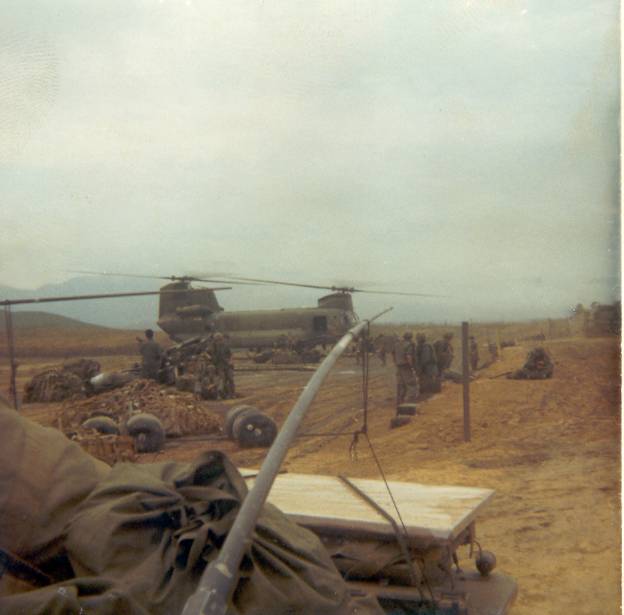 Some of the guns going out on a jump.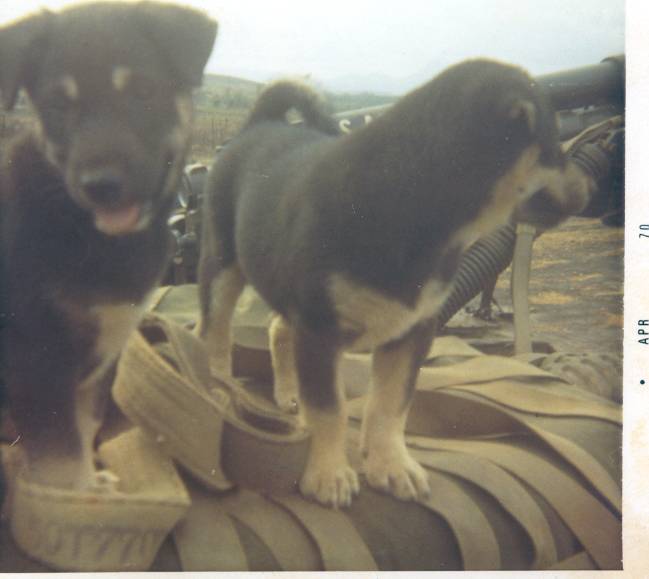 This is Arty on the left and Little Bit on the right. We never had any dogs when I was in country. Now that I think about it I think it would have been a good idea when we were on Professional. They would have let us know when the Gooks were in the wire.
Village of An Ton.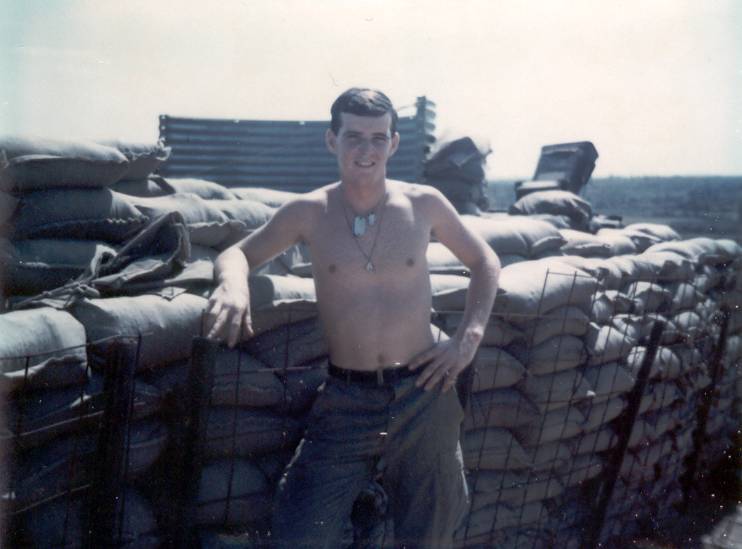 John Kane at LZ Fat City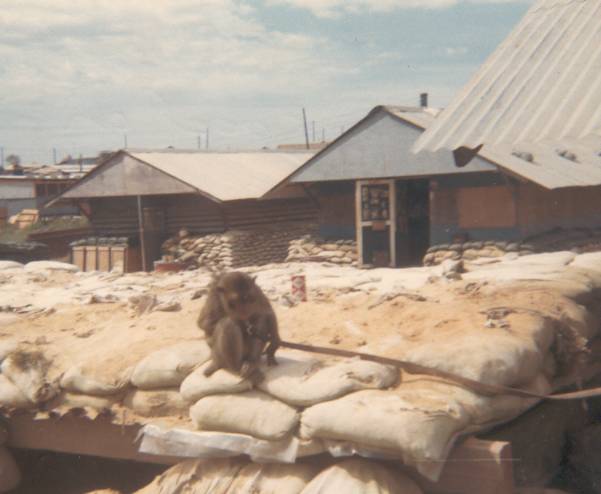 LZ Bayonet, Monkey's name is Sam. He was nursing a sore head here after being clobbered with a rock. He ruined a guys reel to reel tape deck. He never recovered from the hit on the head and later had to be put down.
LZ Fat City. Boxcar taking gun to Ky Tra.
Randy Johnson at LZ Bayonet.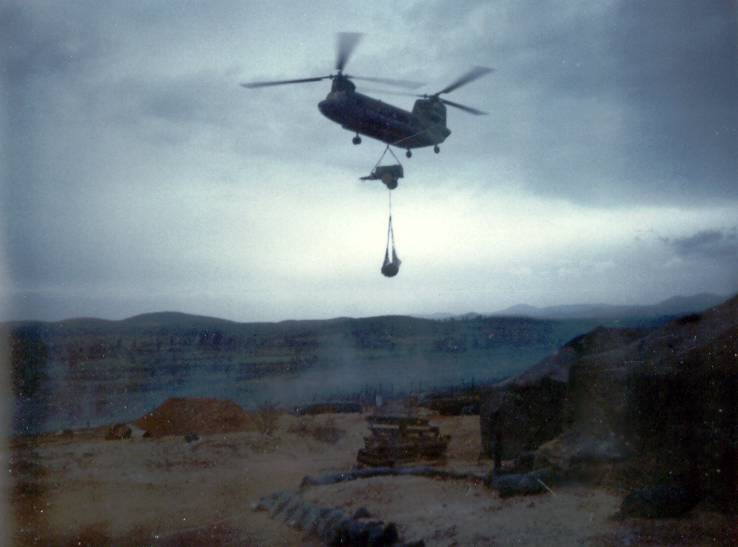 LZ Fat City. Sending water and supplies to Ky Tra.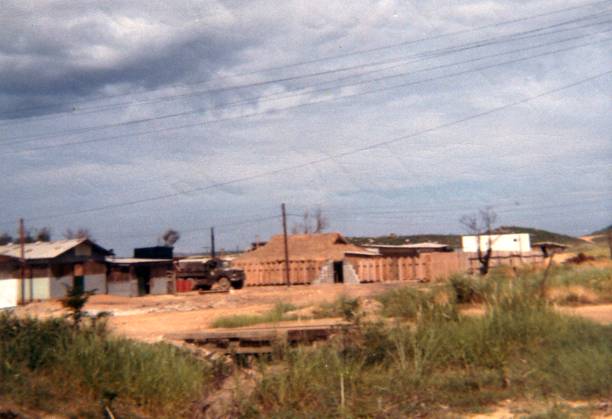 LZ Bayonet, mess hall on the left side and EM Club with thatched roof in center. Randy didn't say but my guess is this is the new LZ Bayonet?