The following pictures came from David Lewis who was in FDC. David had never seen these pictures until June, 2002. They came from slides that he had taken while he was in Vietnam. He had a deal with his brother, Dave took the pictures and his brother bought the film.
David Lewis on gun #one LZ Professional April, 1969.
David Lewis LZ Professional off to the side of FDC.
David Lewis on the left and Edward Kiser on the right. See the smoke in the back ground. I don't know if it is artillery fire or jets dropping bombs.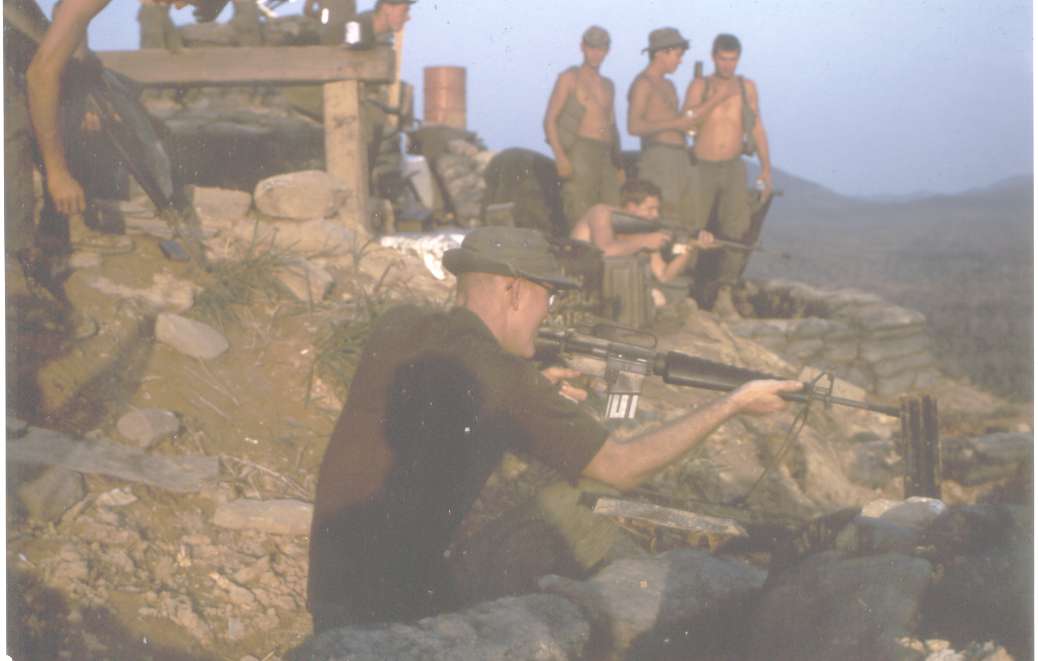 David Lewis in the front. Can't tell for sure who the other guys are. I do know that they were going to get rid of some ammo before dark. There was a dead tree on the side of Professional and we would shoot the thing every night to make it shorter.
This is the trash shoot on LZ Professional. When we were hit on Mother's Day 1969 there were three or four gooks that tried to come up it. No they didn't make it, they just layed out there with the trash for three days.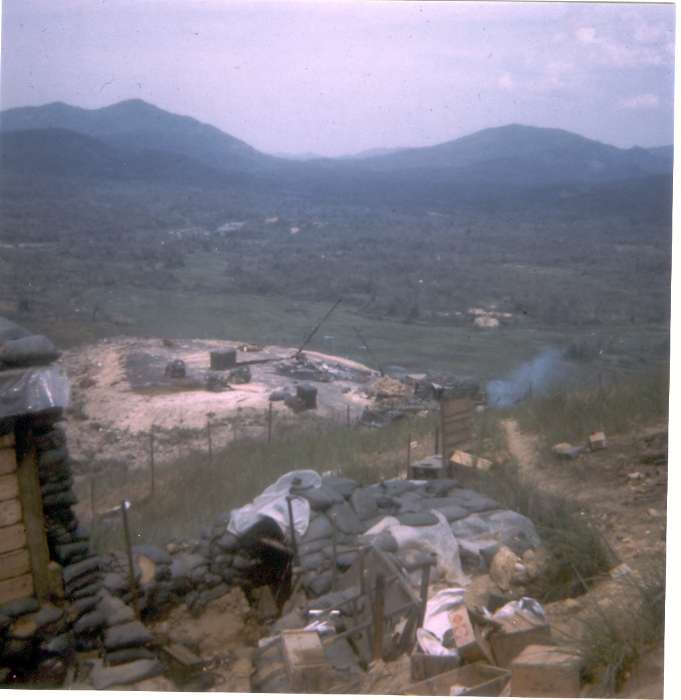 Lower chopper pad LZ Professional. This was taken just after Box Car 458 was shot down. You can see some smoke and you can see what is left of it in this photo. The other photos that I have of it don't have as much detail as this one.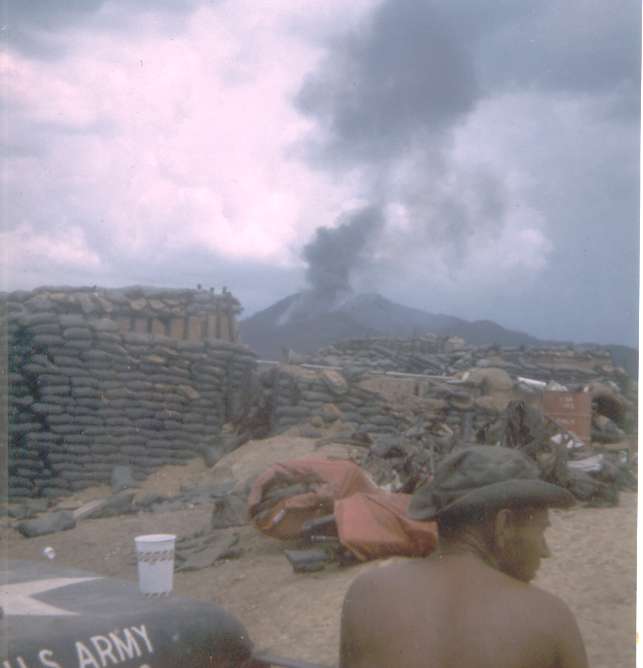 First Sgt. Cole off to the side of FDC on LZ Professional. What you see here is what I call an action photo. This was taken at 8AM. That is the ridge line that had the recoilless that caused so much damage on Professional. The artillery, three batteries, all fired on that position at the same time. When they were finished, there were air strikes called in on the position. When it was all done and over, the gooks shot three rounds of recoilless at us just to let us know that they were still there.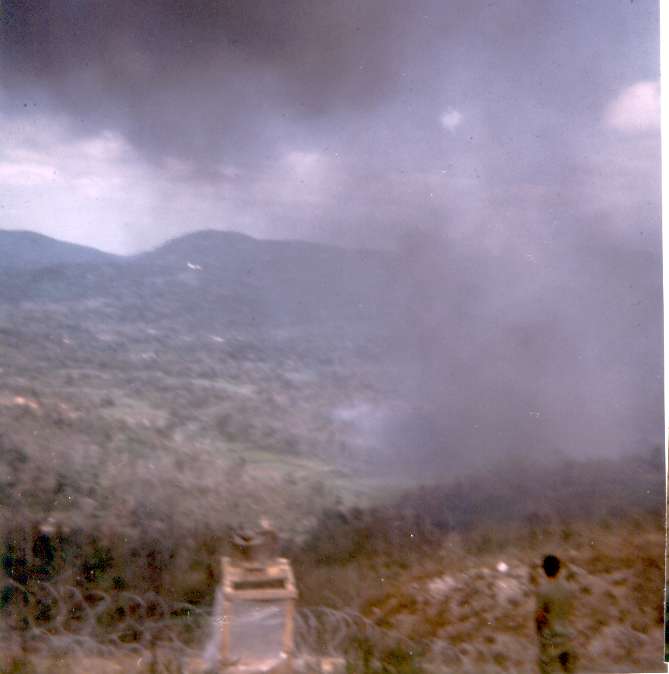 More shit happening on the west side of the hill.
This picture looks like one of the guns is firing at something at the base of the ridge line because of the smoke on the right side of the photo.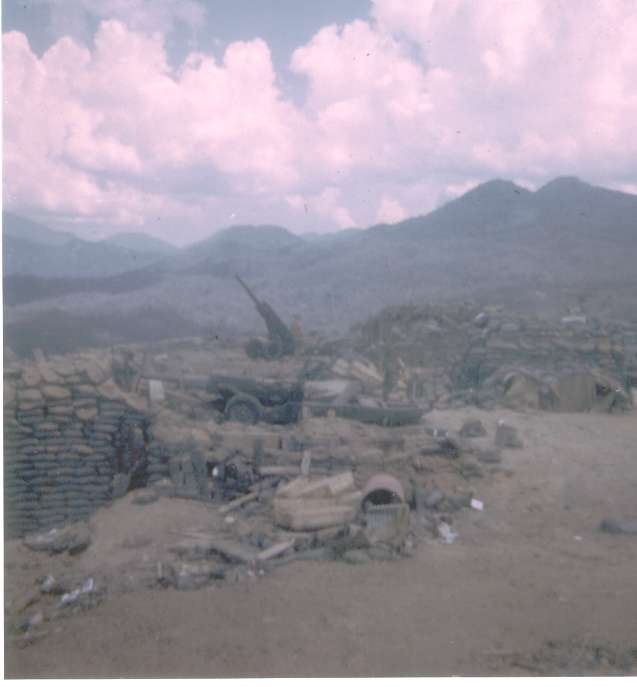 This photo was taken from the Exect Post. You can see two of the guns and what the recoilless has done to the hill. This is a good photo of the ridge line with the camel back humps. I am sure that there are a lot of men who don't need this picture to remember that ridge line because it is in their memory.