Photos furnished by Mark Sullivan and Jeff Tipton.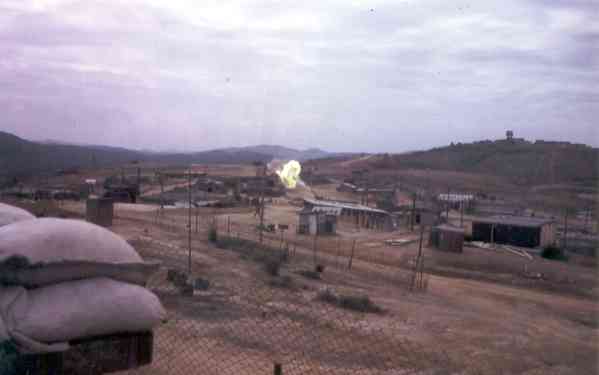 8" on a fire mission LZ Fat City early 1970.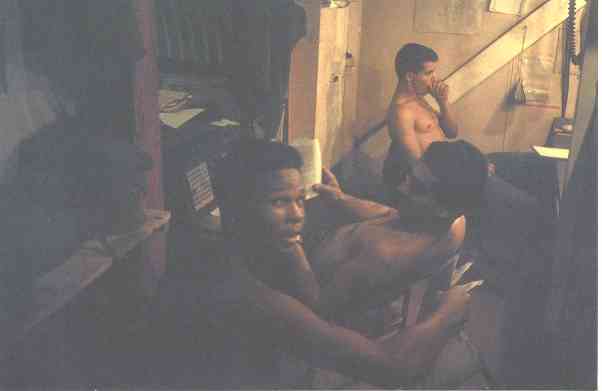 Everett Cain, Ray Baretti and Sam Yanatelli.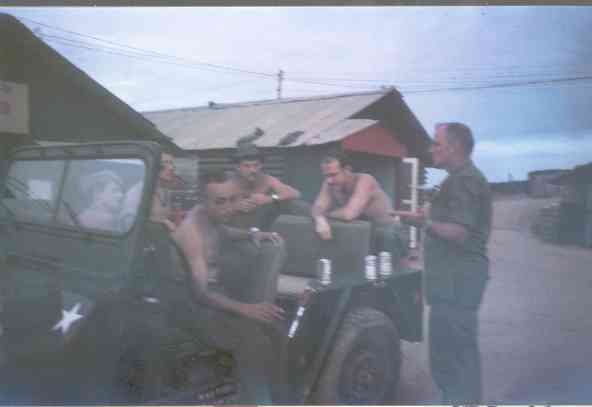 1st Sgt. Rodriquez in the drivers seat. Sgt Wilson standing and Darry Anderson is on the back of the jeep. I don't know who the other men are.
Mike Keeser back at Battalion in late 1970.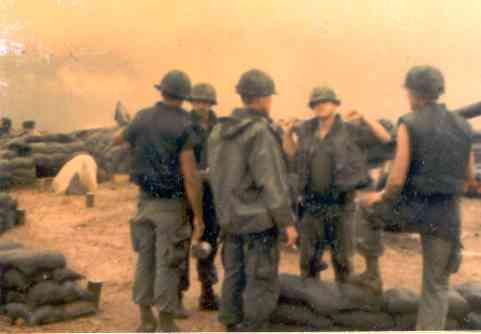 LZ Hustler
The man facing the camera with his arms raised is Capt. Biehl battery commander at the time. Charlie Battery was on this LZ for 17 days. Photo furnished by Jeff Tipton.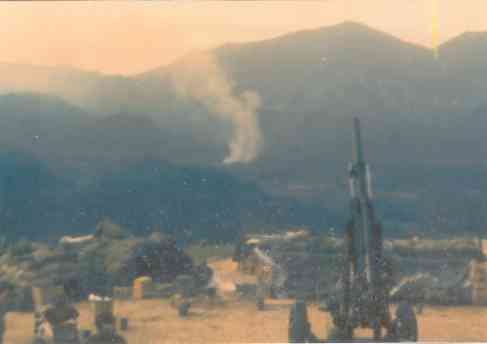 LZ Hustler April of 1970.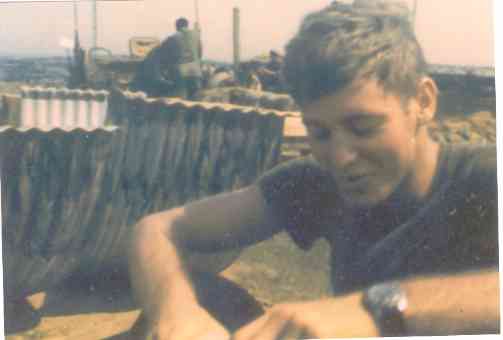 Howie Faber on LZ Minuteman located on the Batangan Penninsula in March 1970. The battery was there for four days.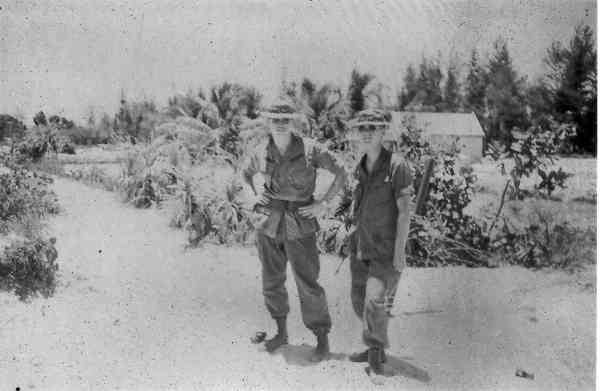 Mark Sullivan and Jeff Tipton outside of An Tan summer of 1970.