The following pictures came from Don Eadie. Don extended and left country in Feb. 1969. These photos were taken in Aug. of 1968 just before I came in country.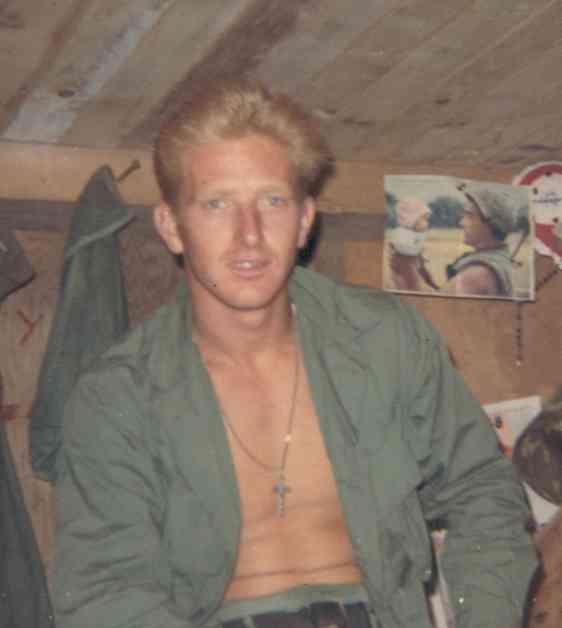 Don Eadie " MAD DOG "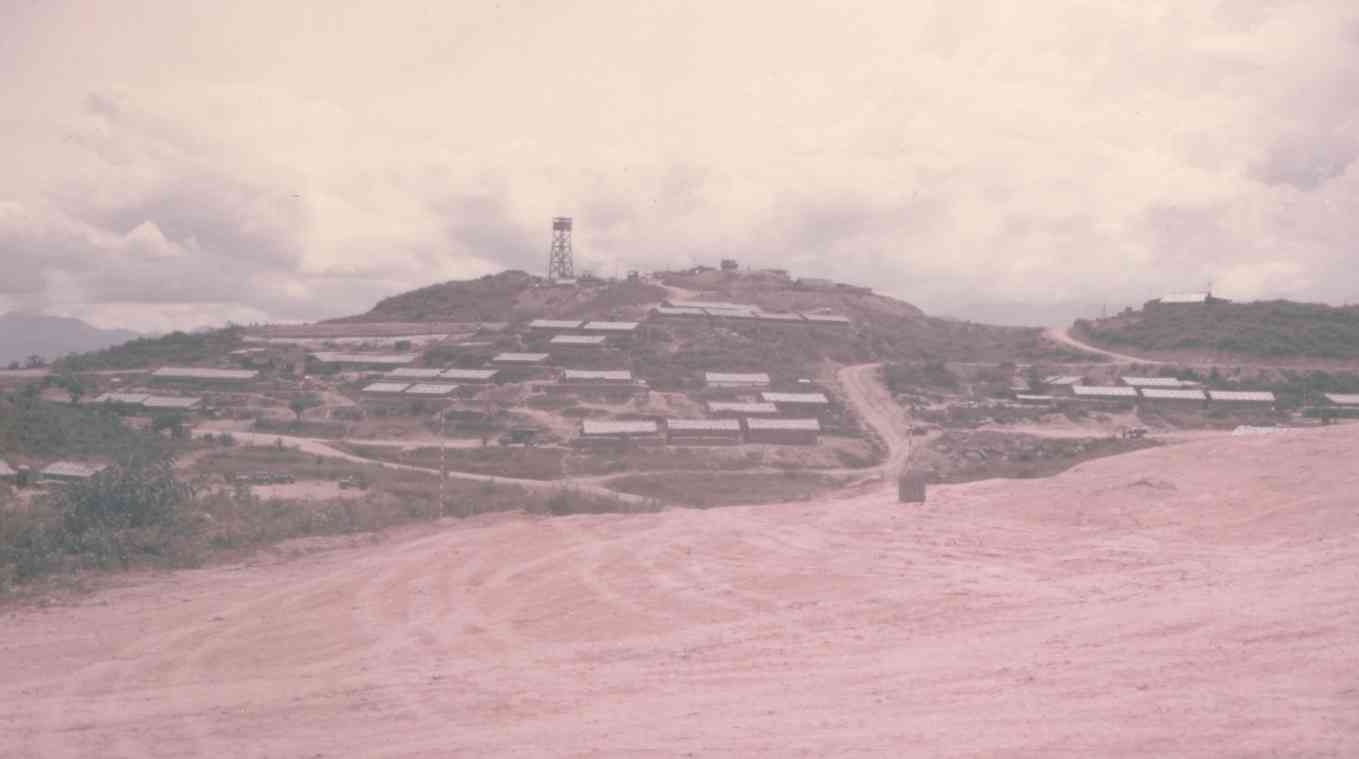 LZ Gator 1968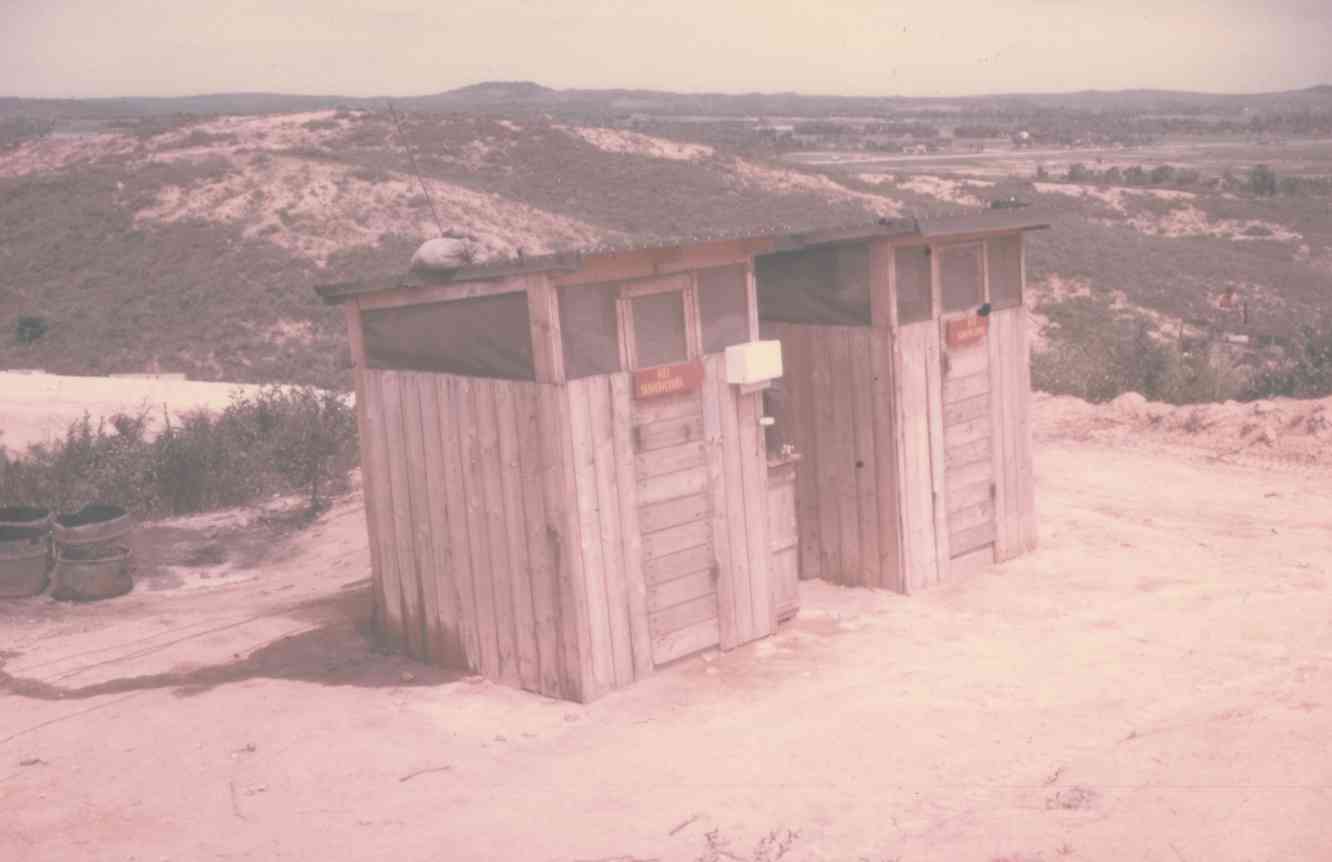 Deluxe Shitter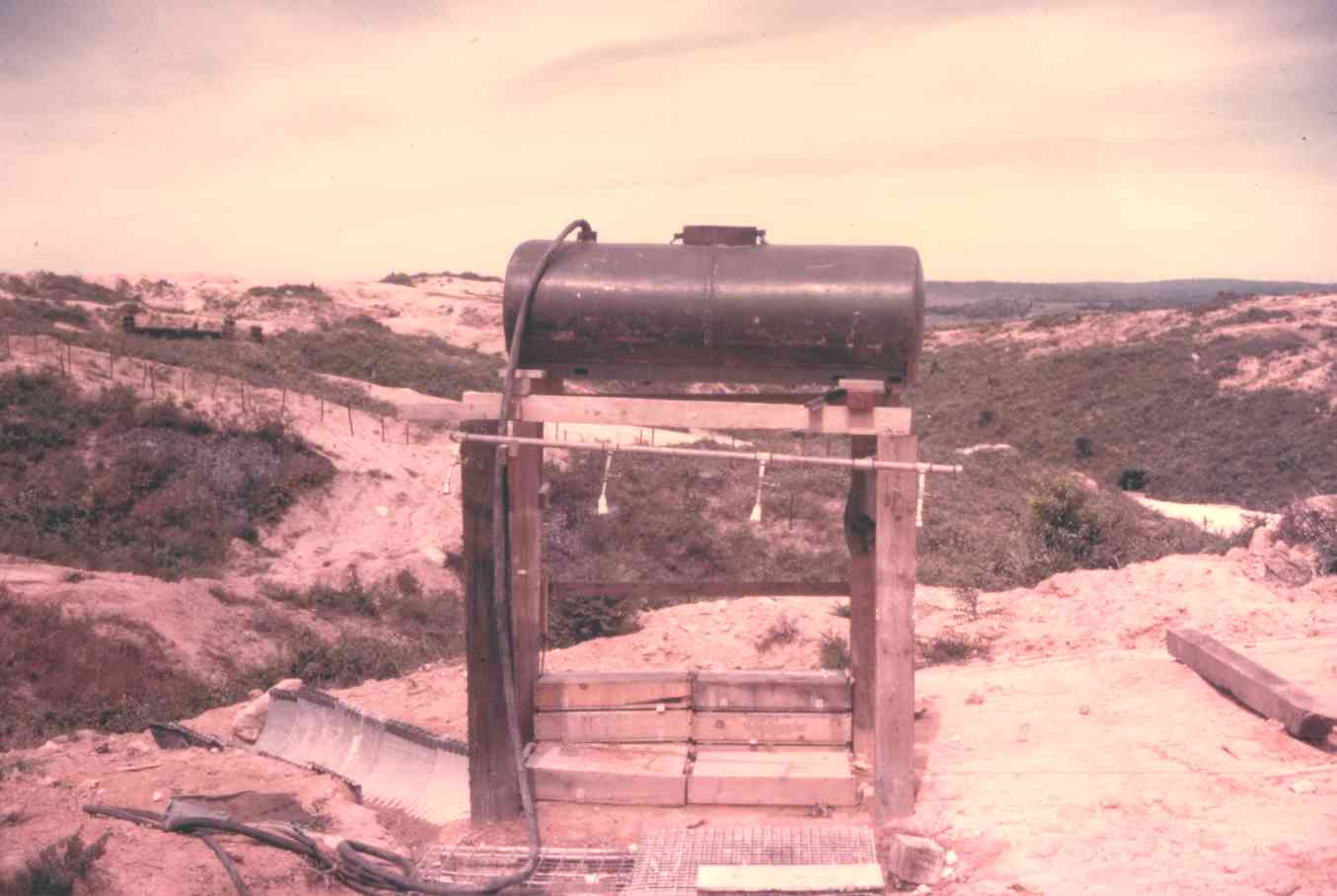 Shower at LZ Gator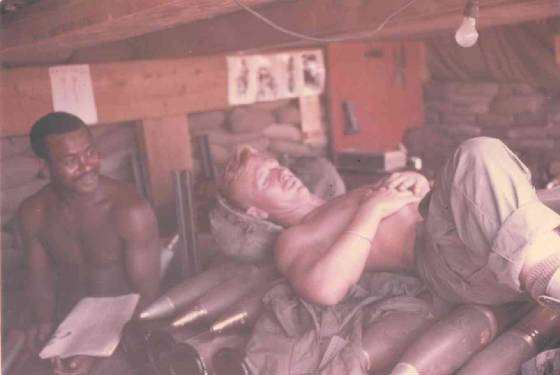 Jeff and Don in the ammo bunker.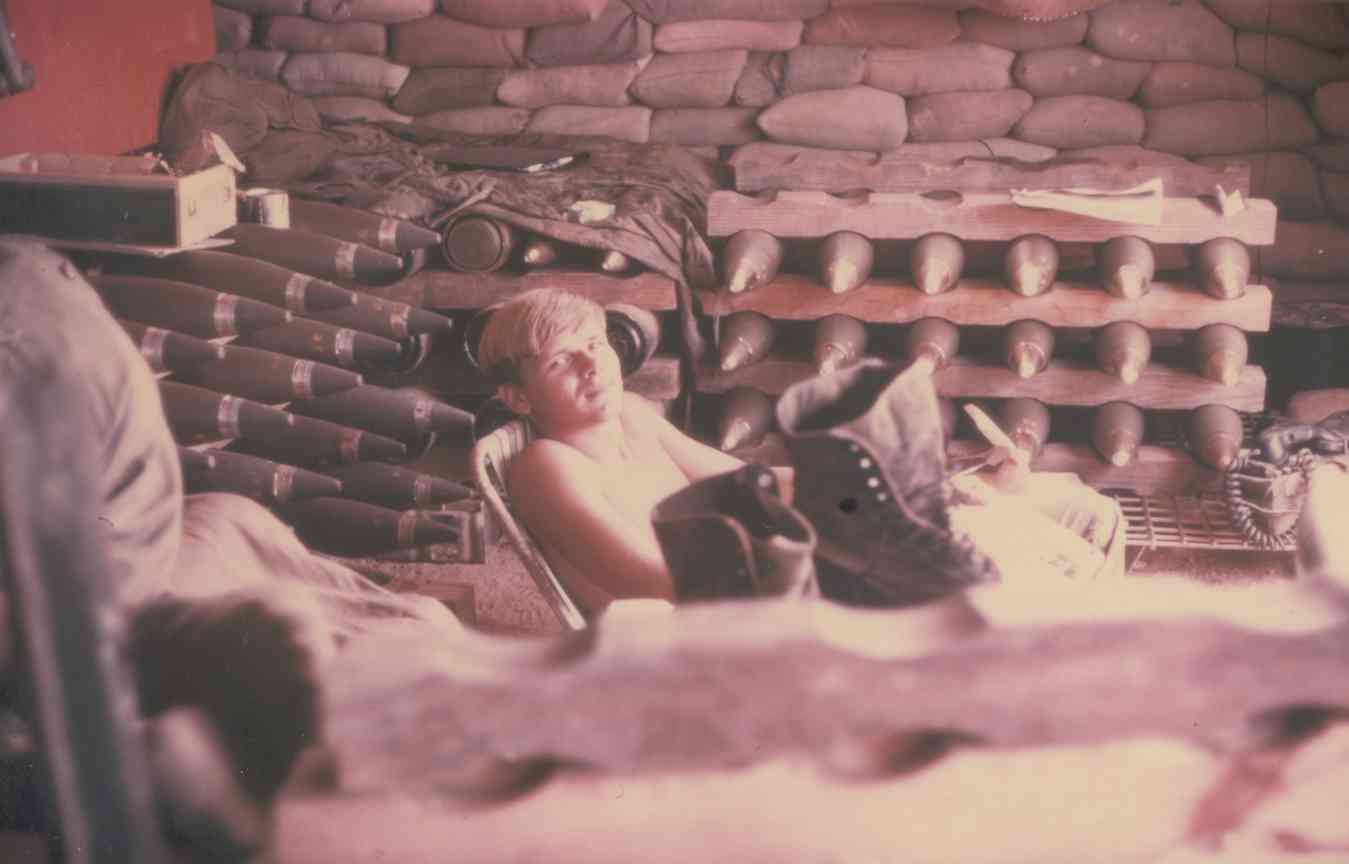 Sasck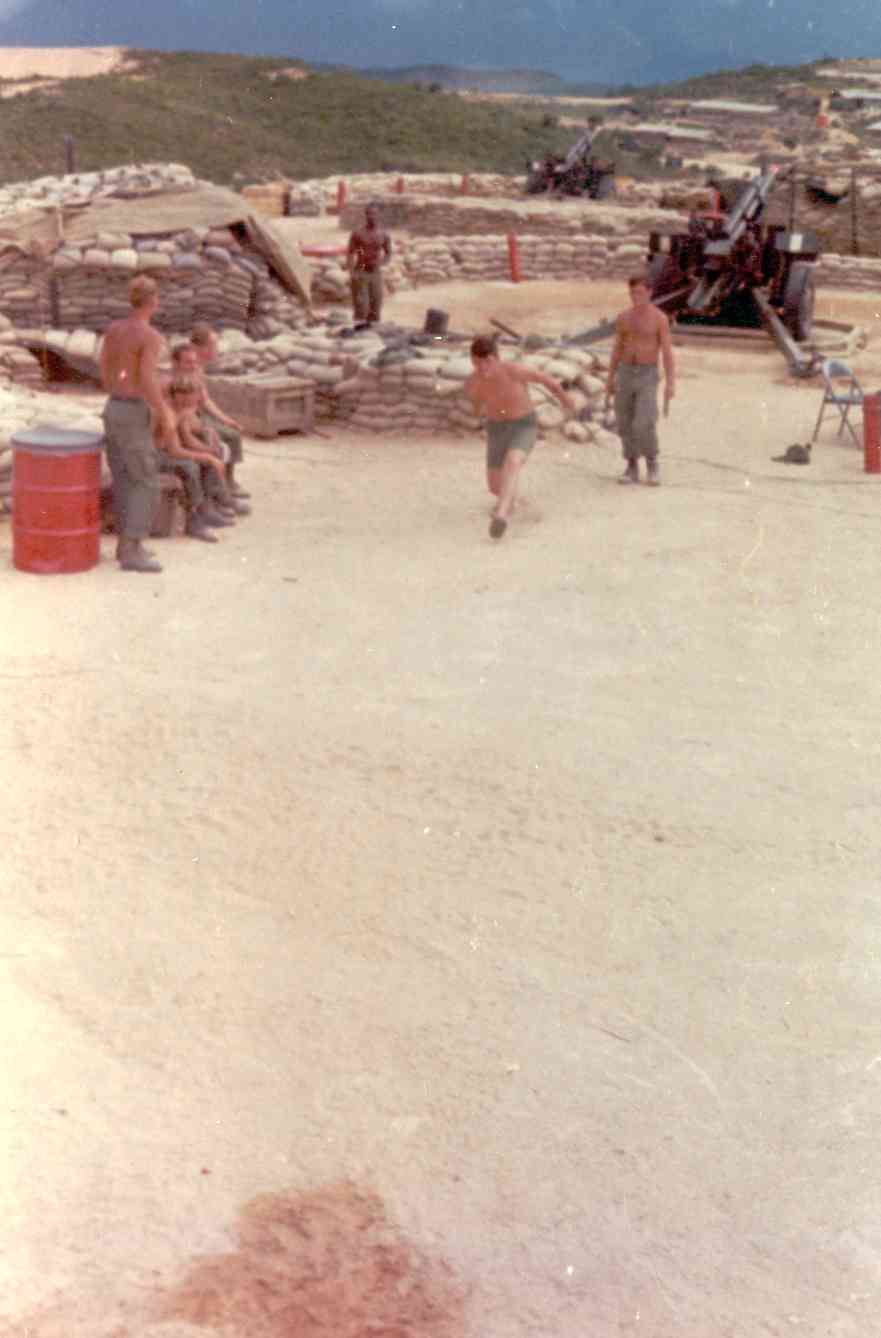 Game of horseshoes, gun #1 in the back ground.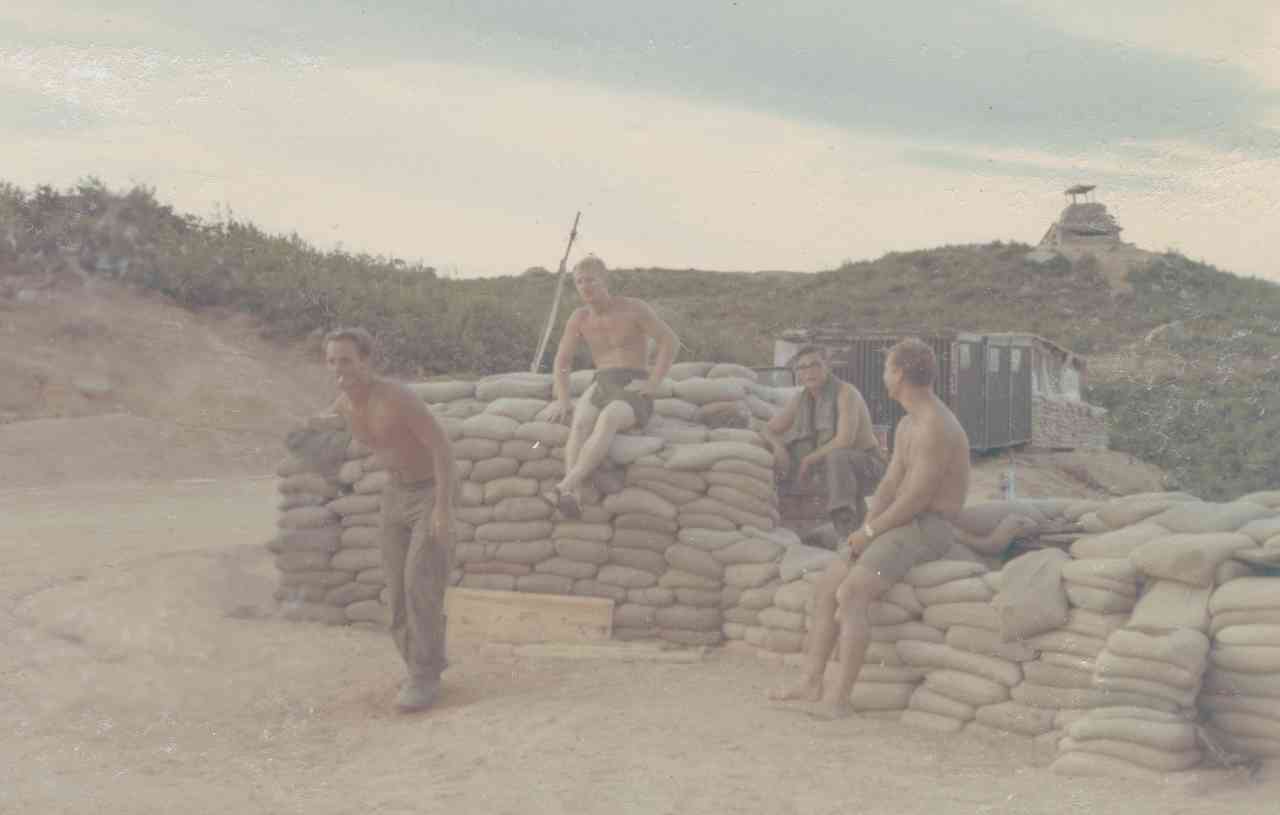 The only man I know in this picture is Don Eadie. He is the one with the towel on. If anyone knows any names of these men let me know.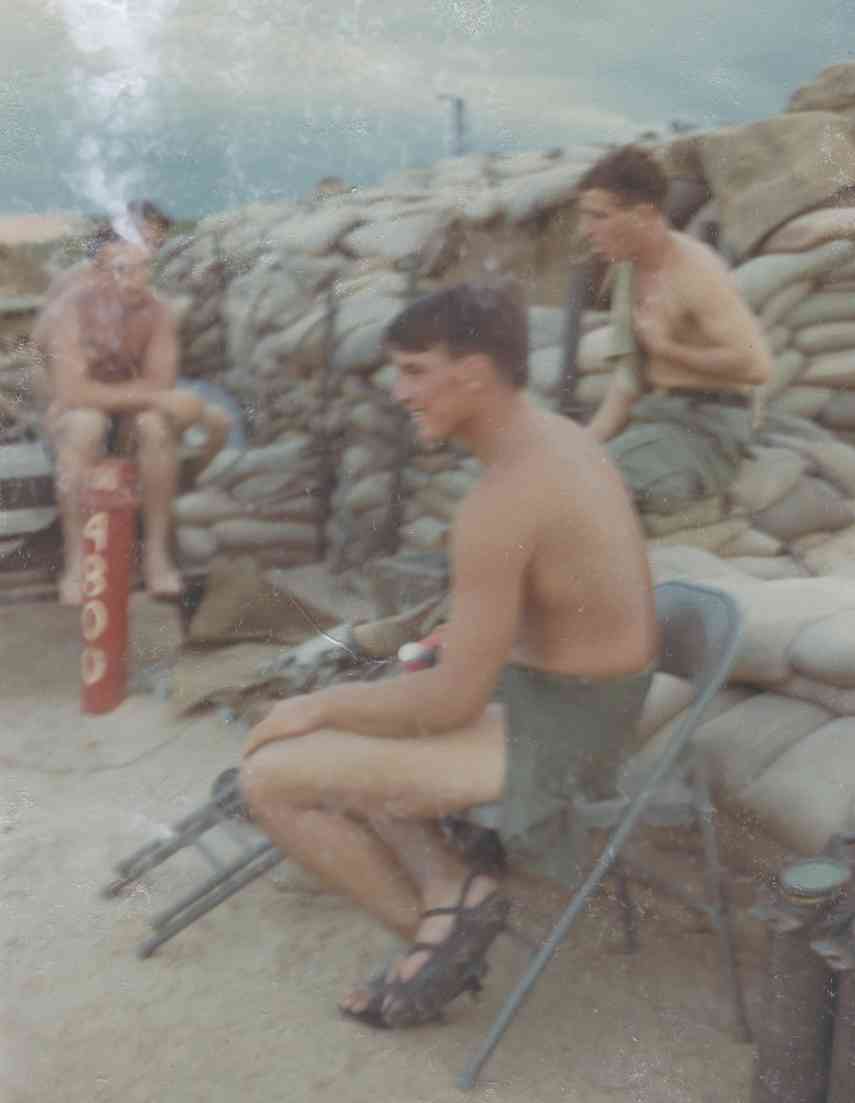 I need help with names.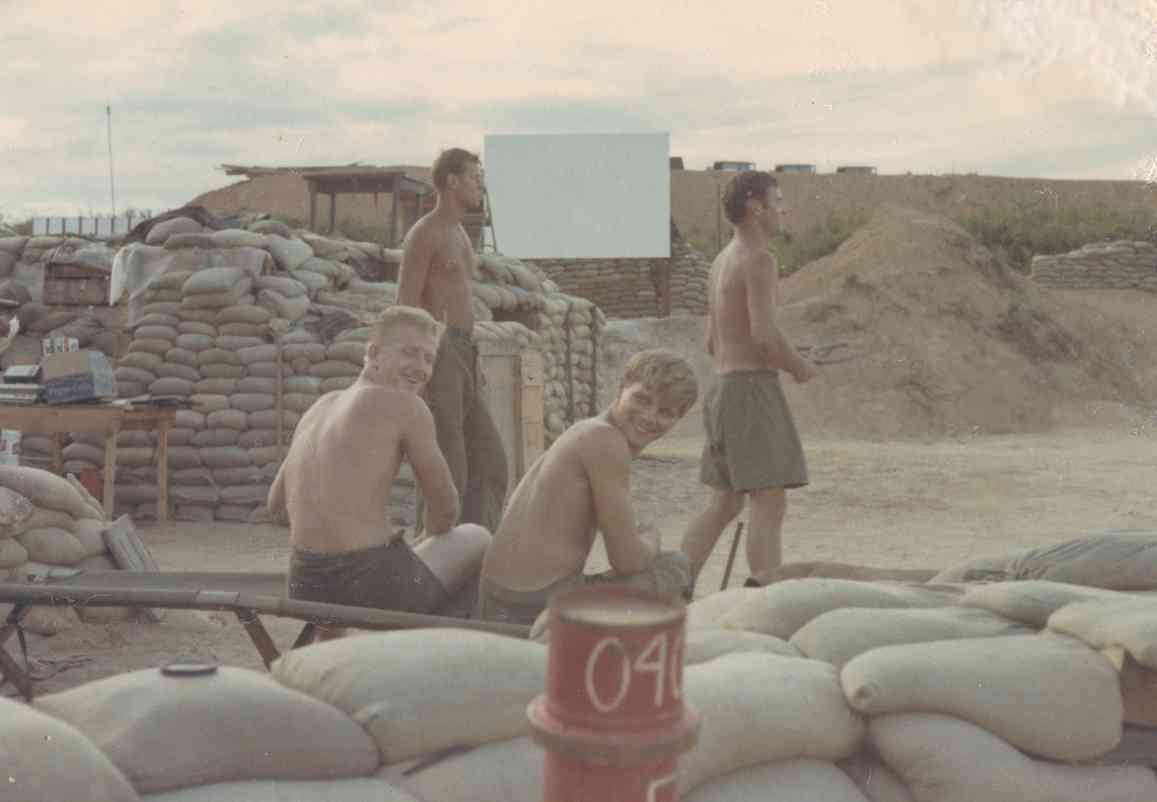 Front left to right, Don Eadie and Sasck. The two men in the back row are unknown.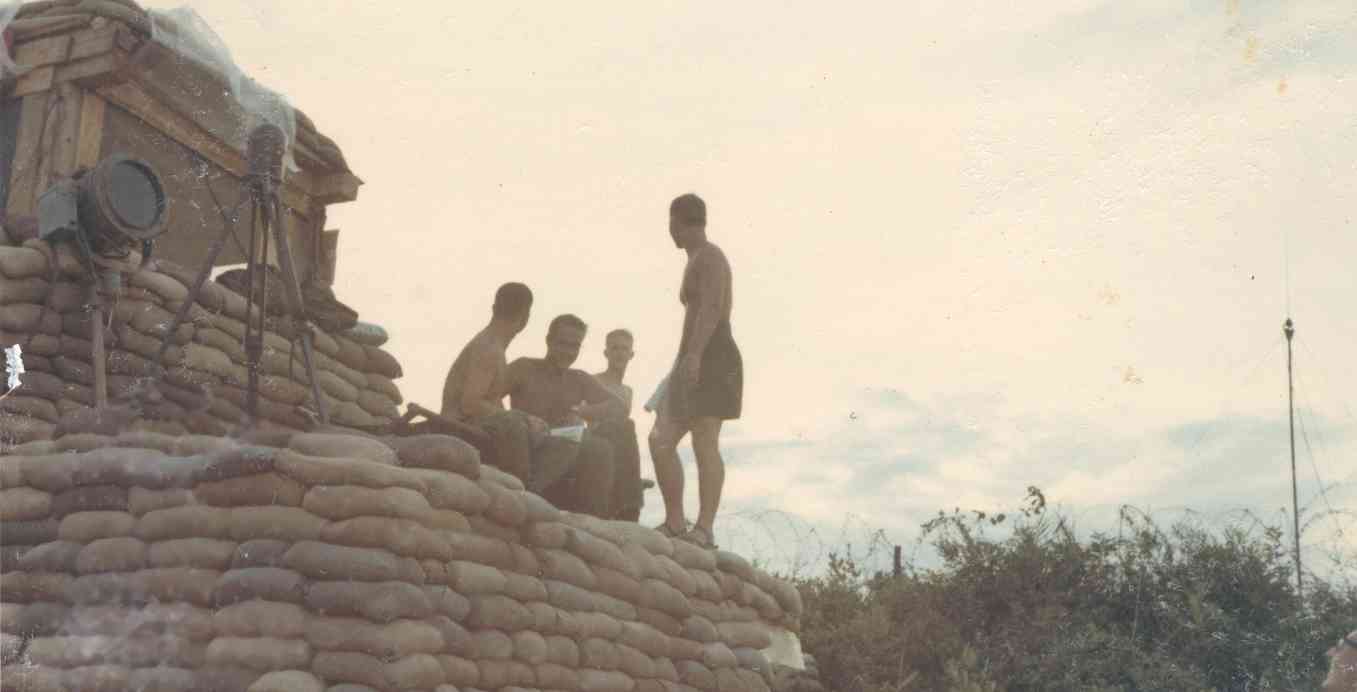 Left to right, Capt. Natvig, Don Sylvester, unknown and in the back Don Eadie. Capt. Natvig was my first battery commander.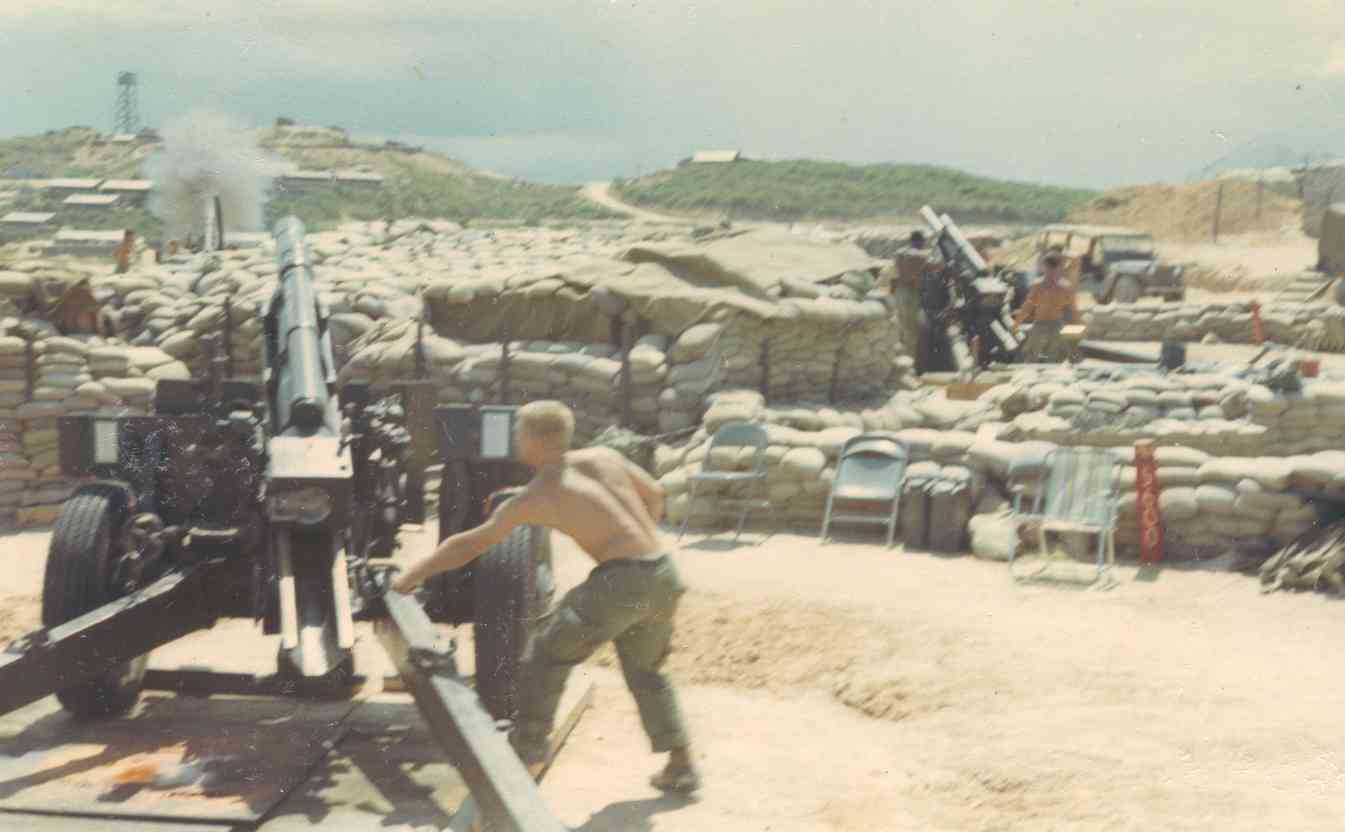 Battery fire mission, unknown in picture. Looks like this might be a charge 7 about to go off. Who ever this was didn't want to stand to close to the gun.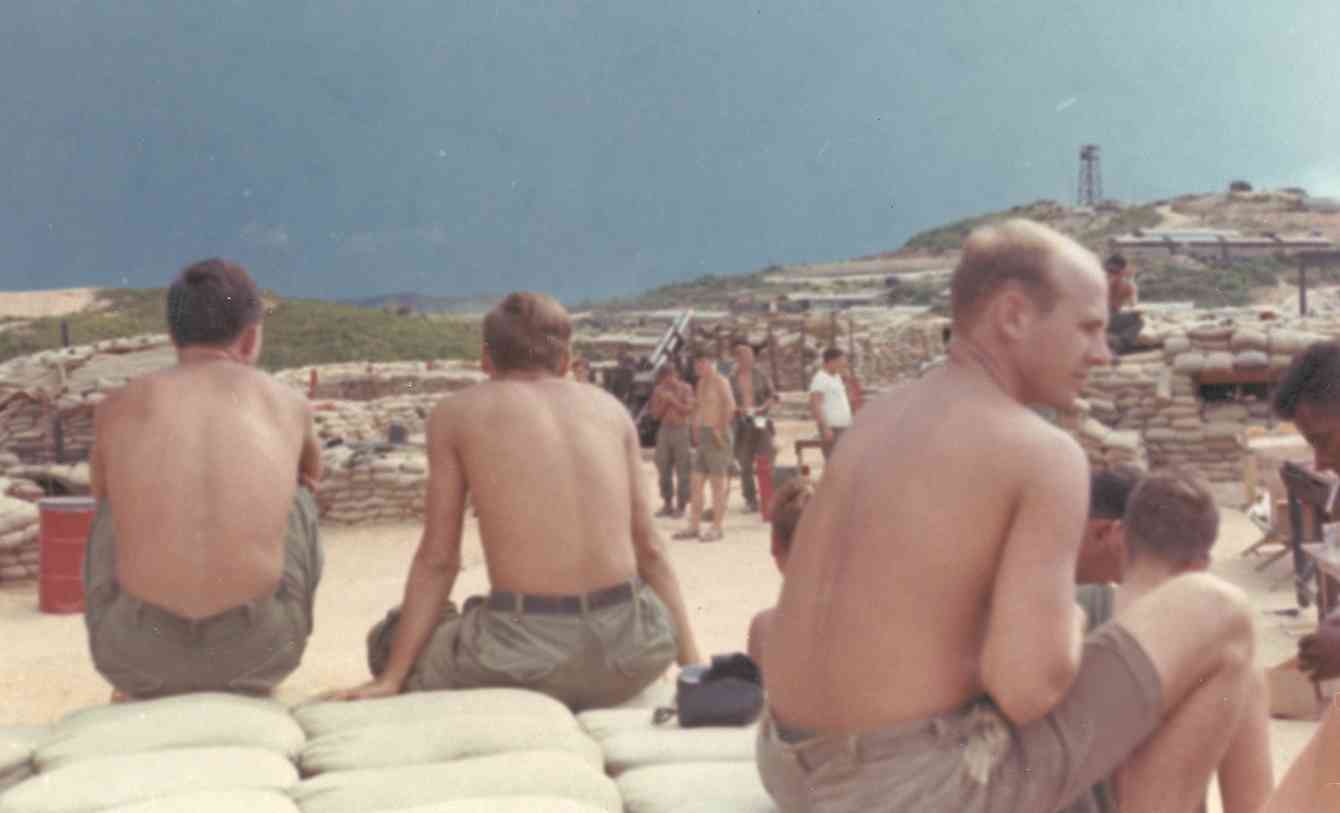 The man in the right foreground is Bob Mejeur all the other men are unknown. It looks like there was a horseshoe match going on.