The following photos came from Don Eadie.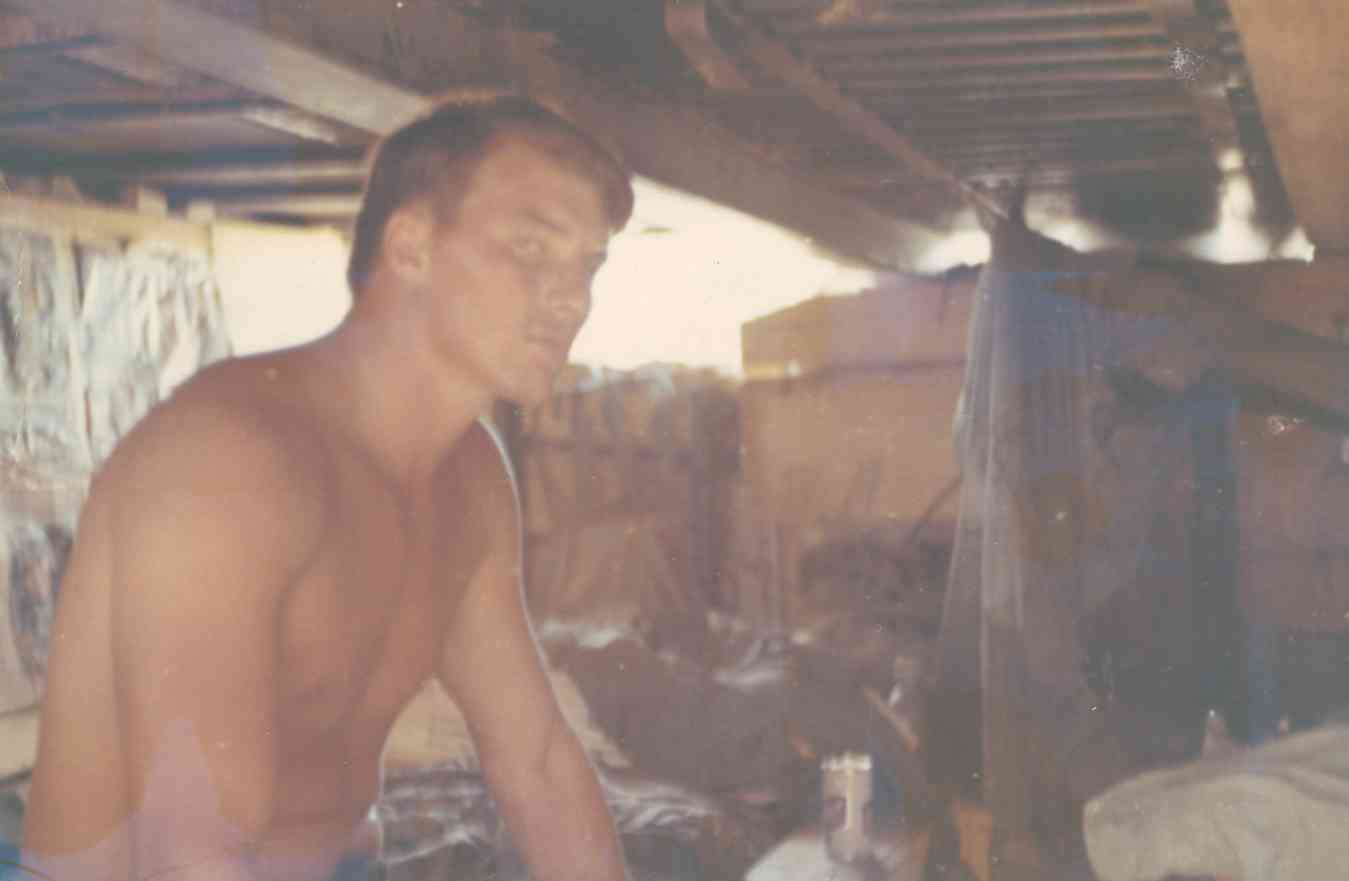 Khan, I don't know if the spelling is correct.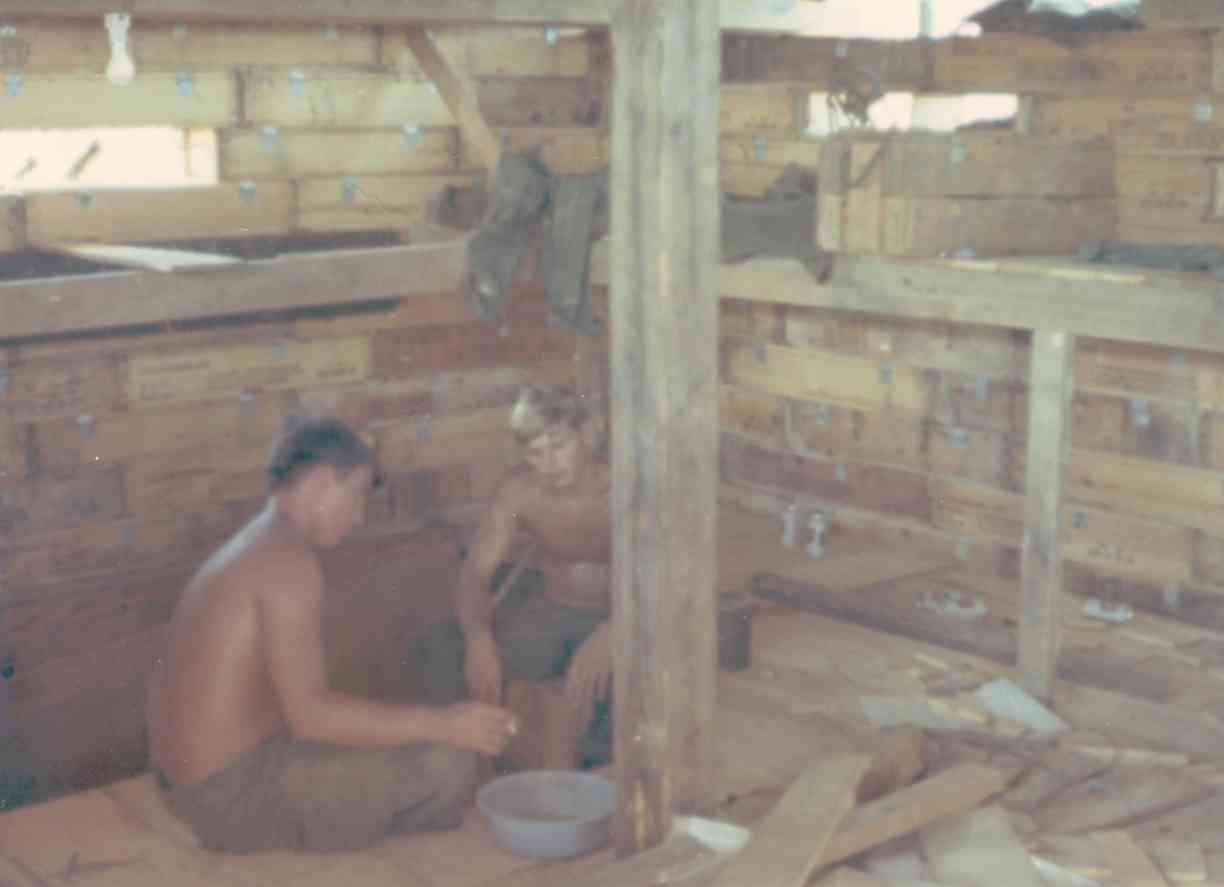 The two men sitting in the hootch are unknown.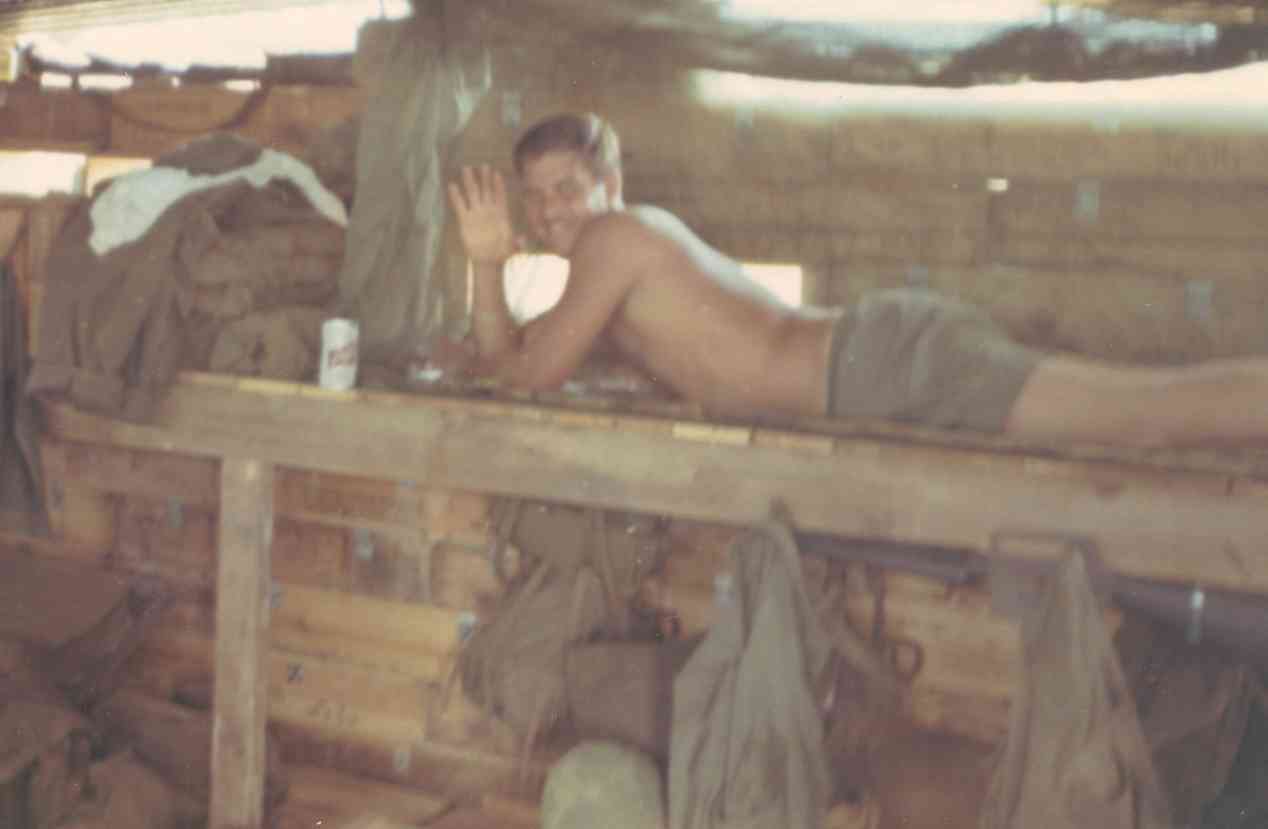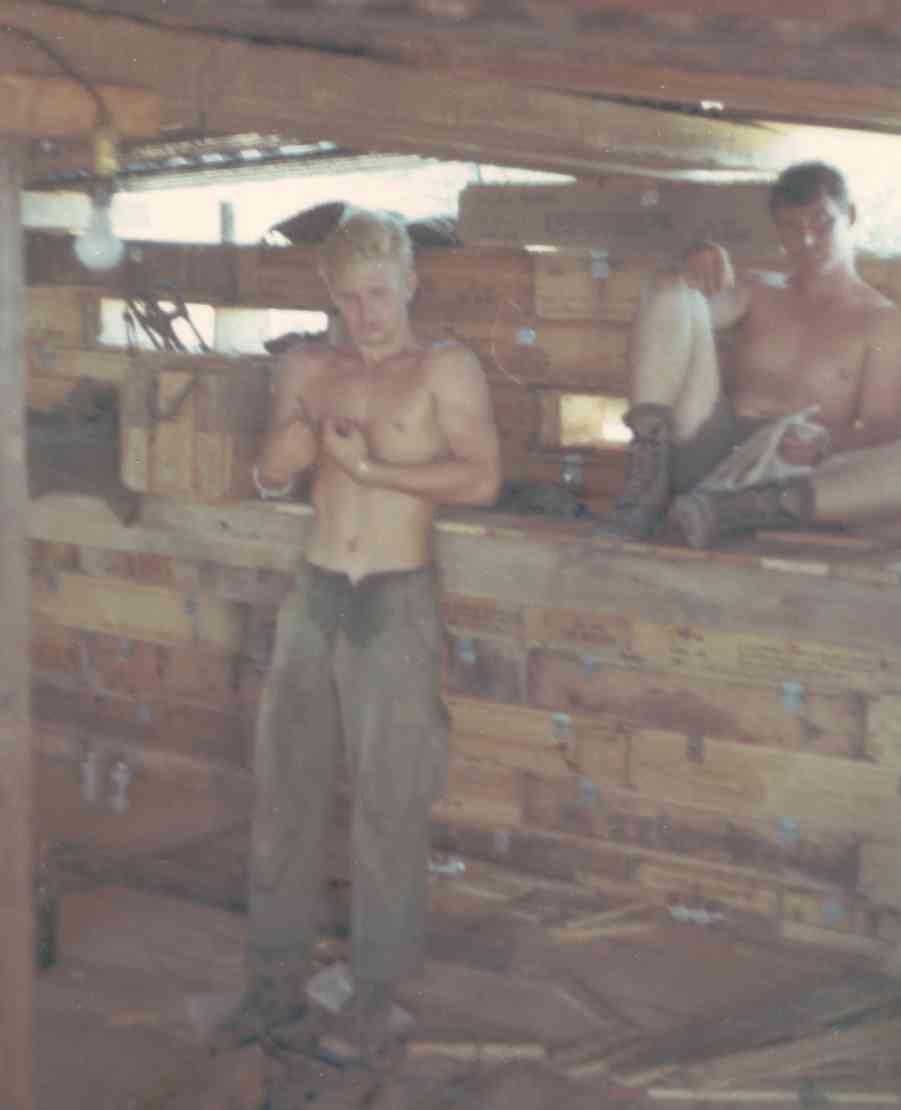 Don Eadie on the left unknown on the right.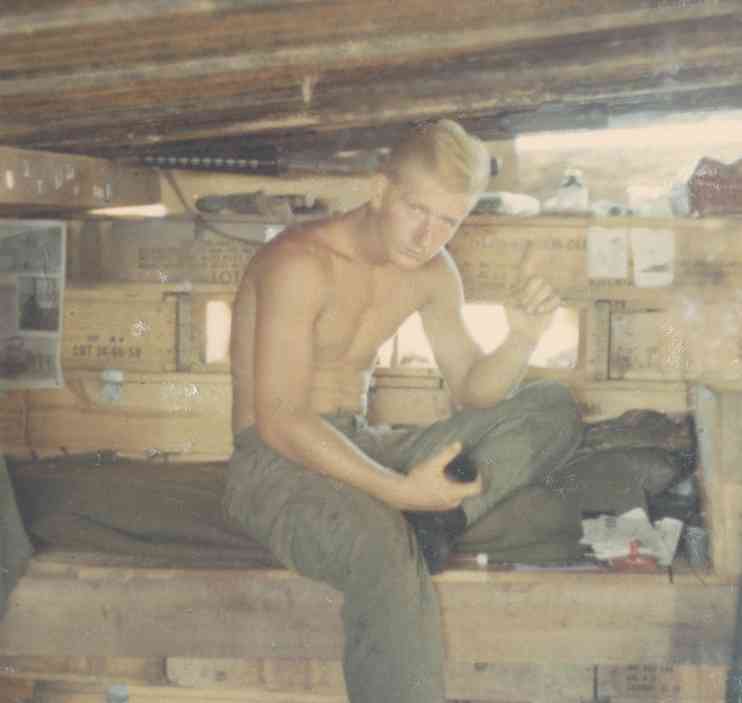 Don Eadie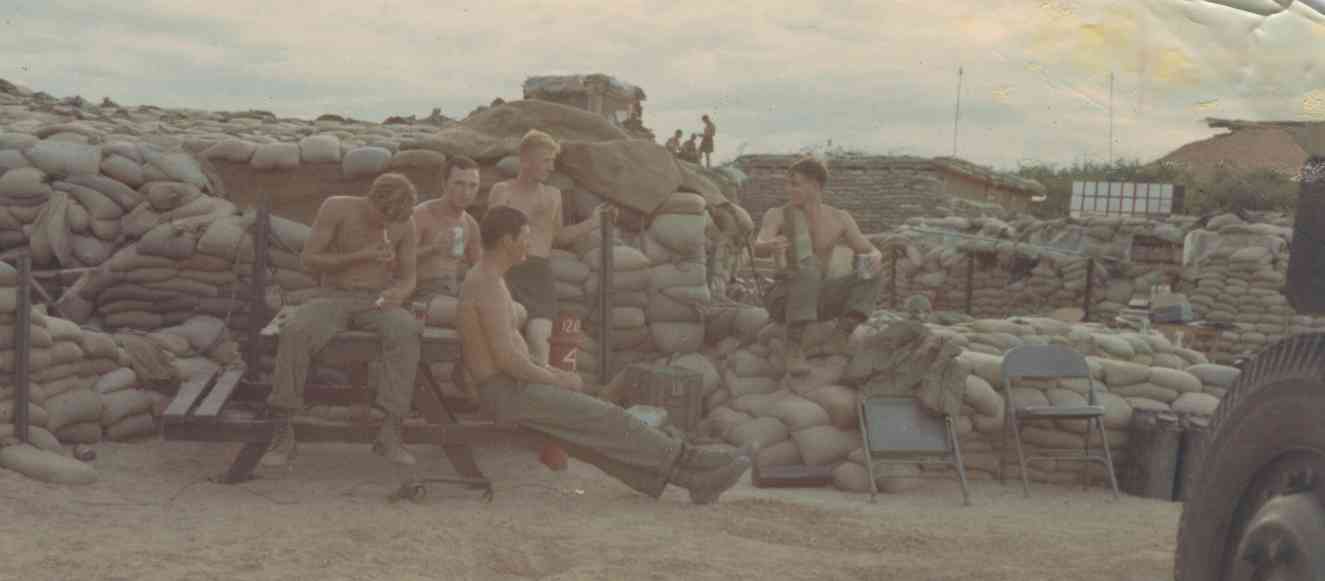 This looks like a BS session. I wasn't there to hear what was said but I bet it goes something like this. When I get back to The World.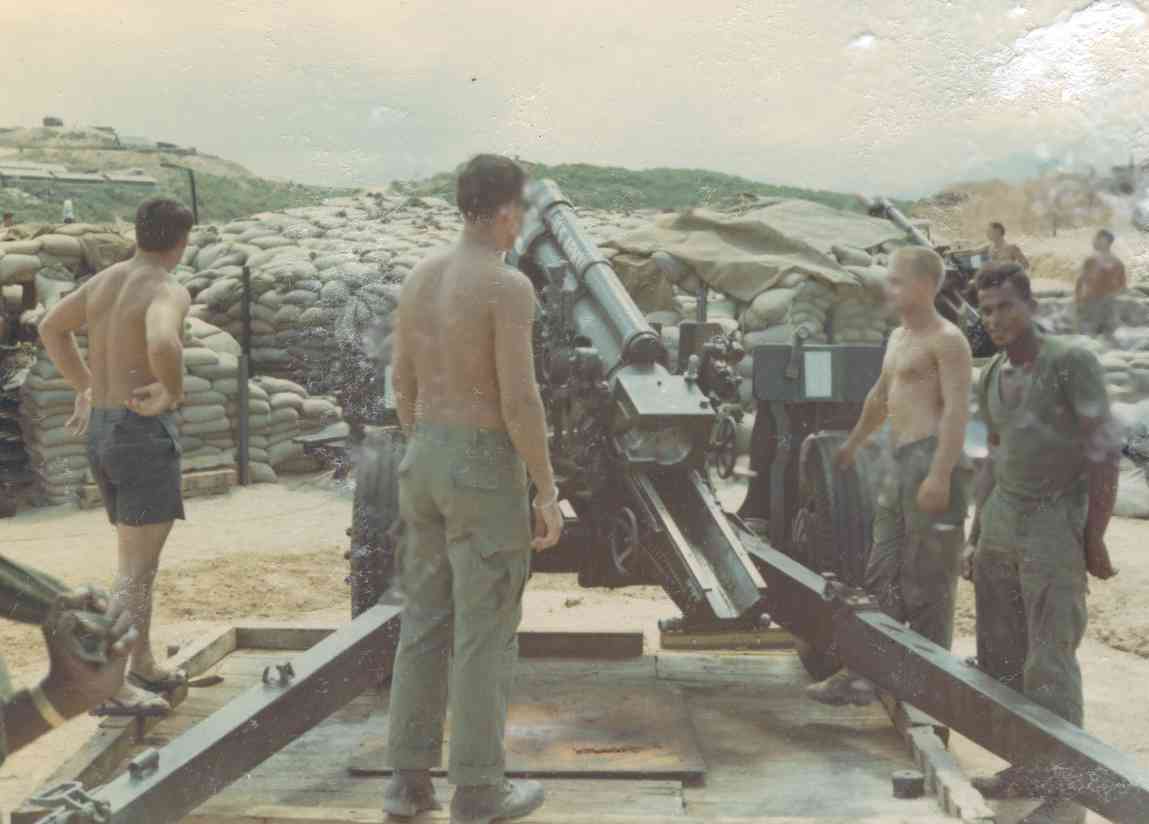 Fire mission LZ Gator, names unknown.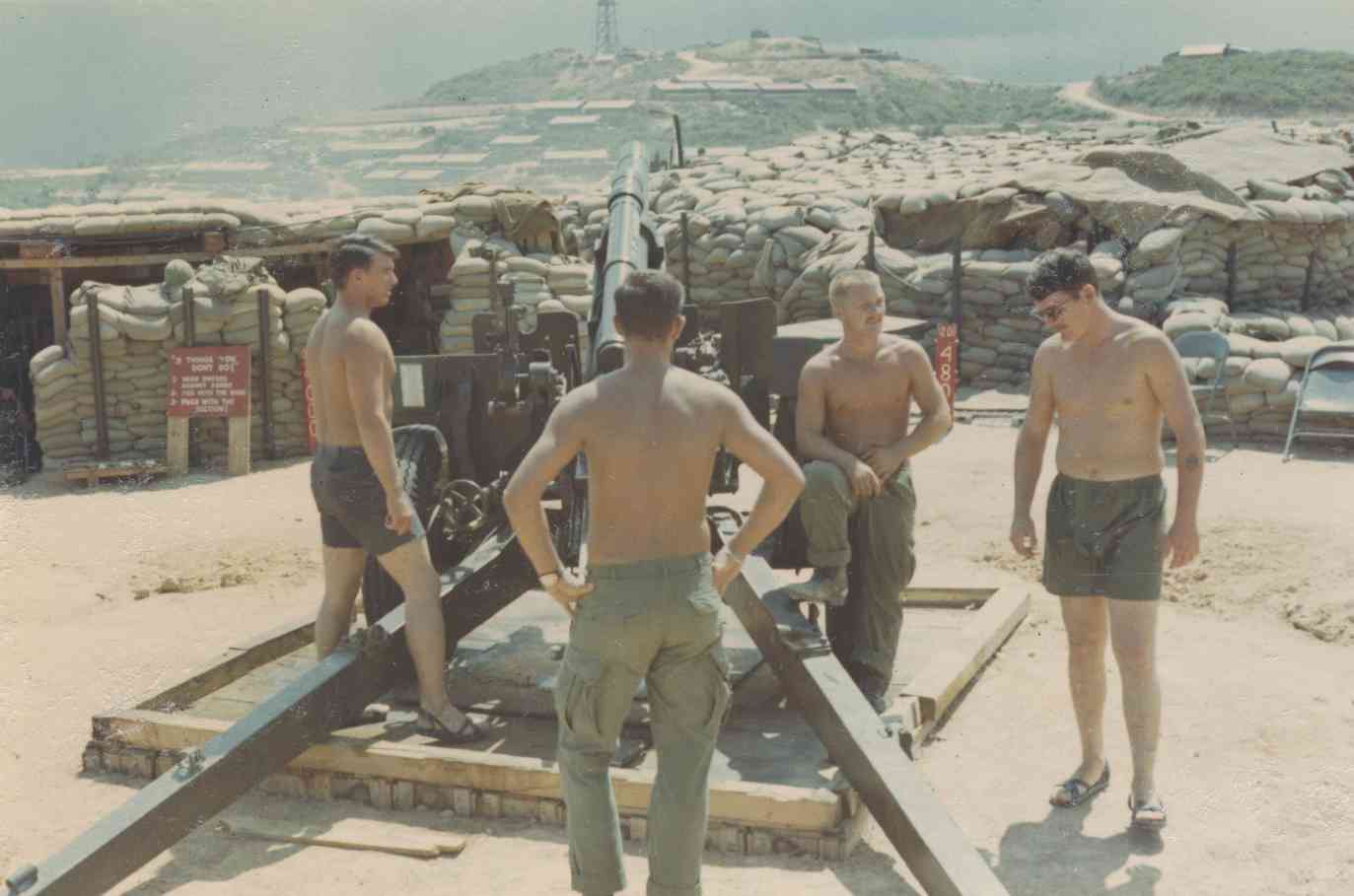 Gun crew LZ Gator all unknown except Bill Diamond far right.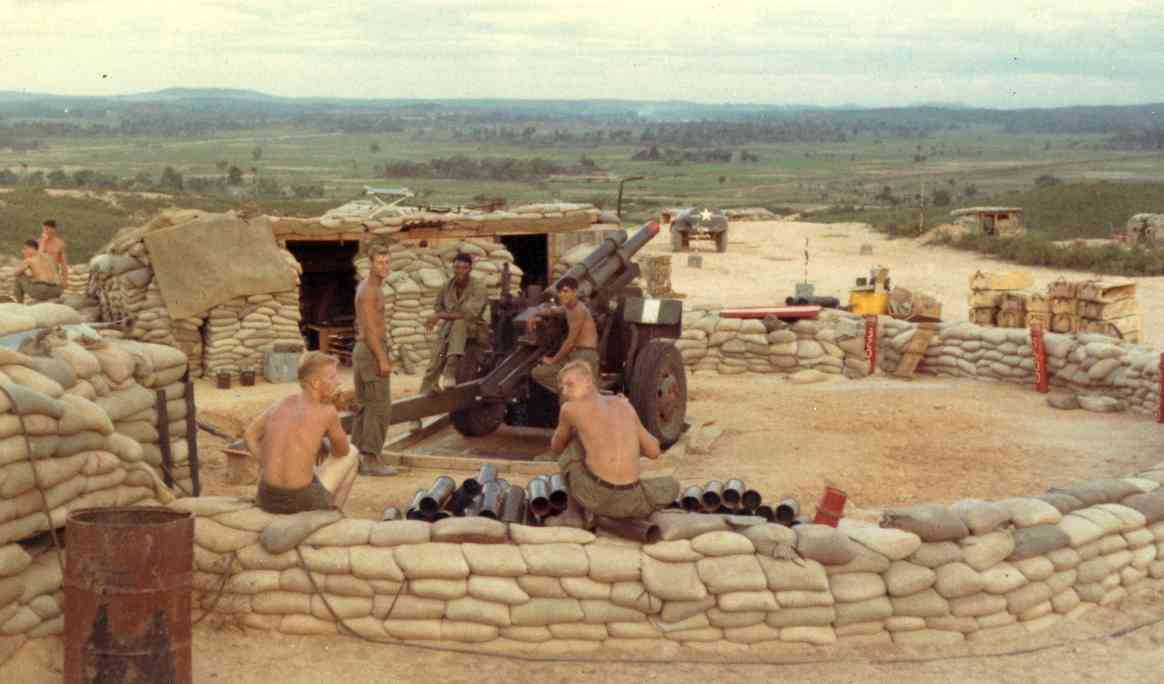 Gun #1 LZ Gator
Don Eadie front left, the black man is Lorenzo Mathis in the gunners spot. All others unknown.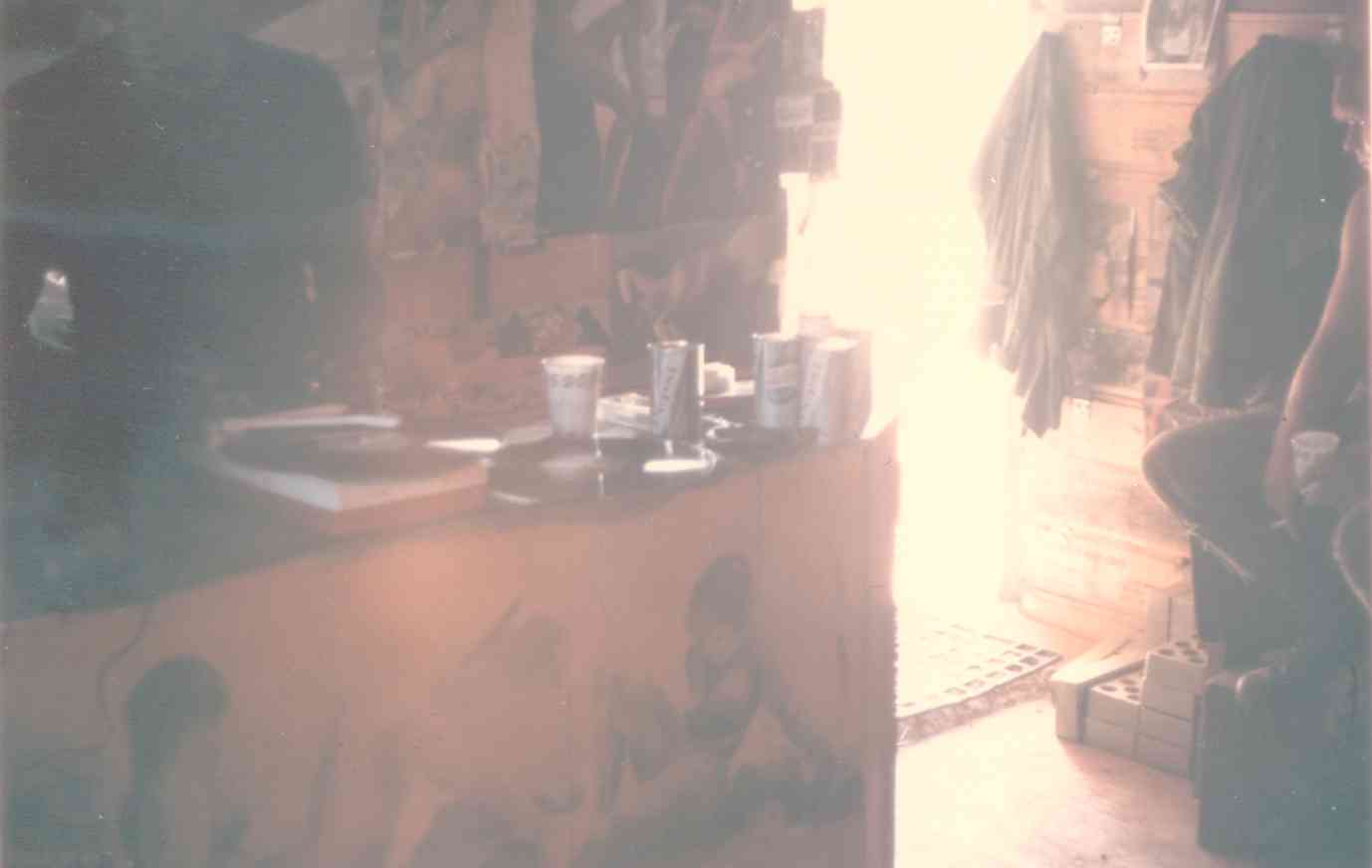 This picture is of a bar that was in one of the hootches on Bayonet. The women that are on the front of the bar are painted. Dave Lewis painted the women on the bar for these guys.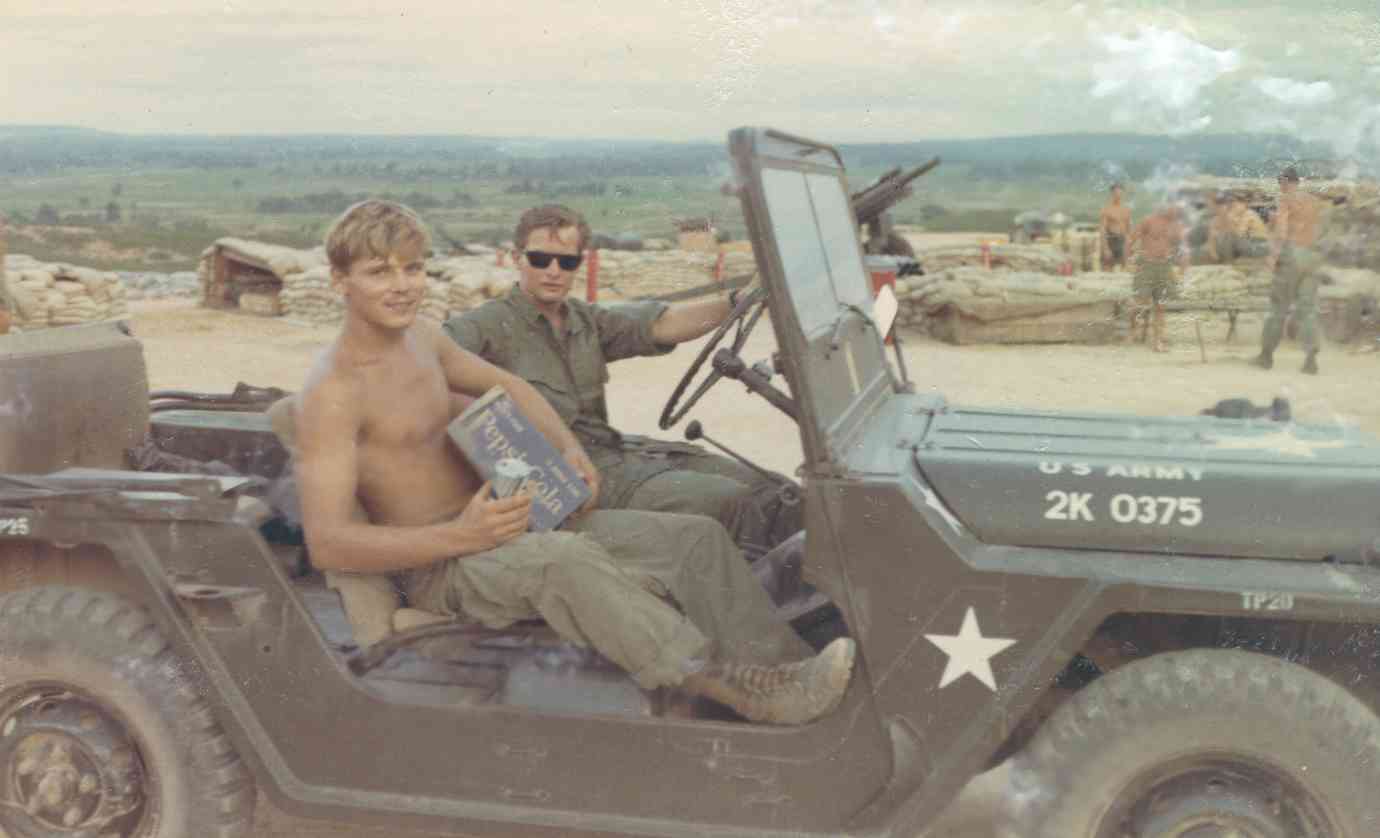 Sasck on the left holding the case of Pepsi. The driver was the driver for the Battery Commander. I don't remember his name.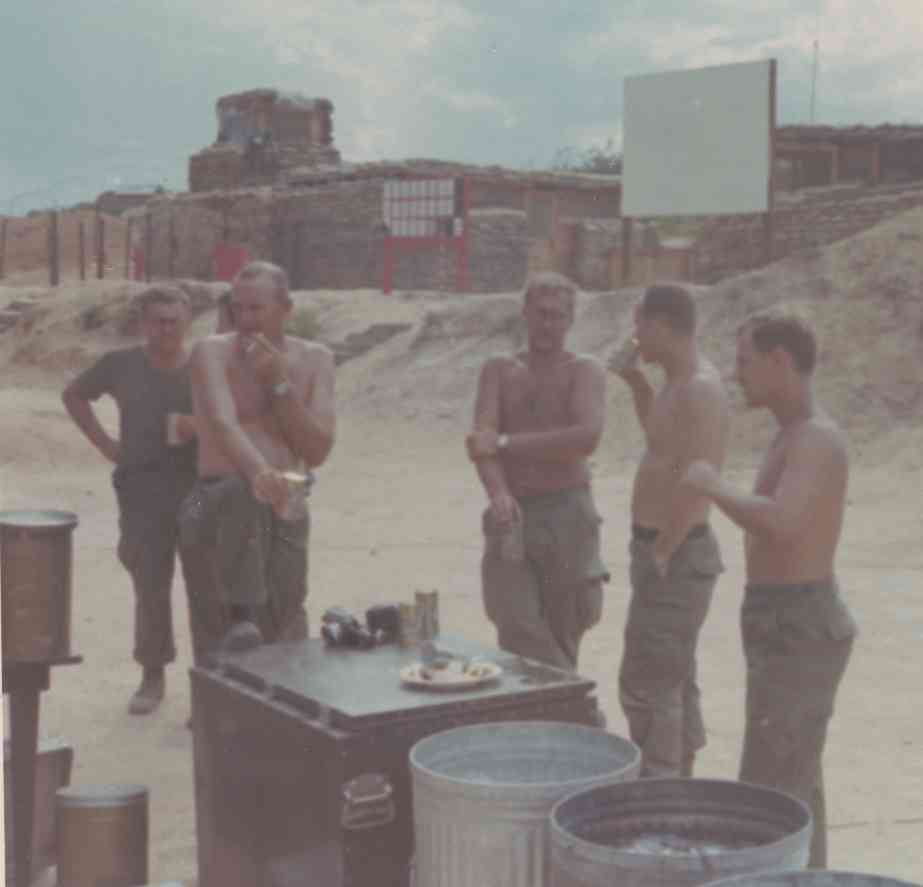 Going away party for Don Sylvester. The two men on the left are unknown. The two in the center of the picture are left to right Don Sylvester, Capt. Natvig, and Mike Pfetsch.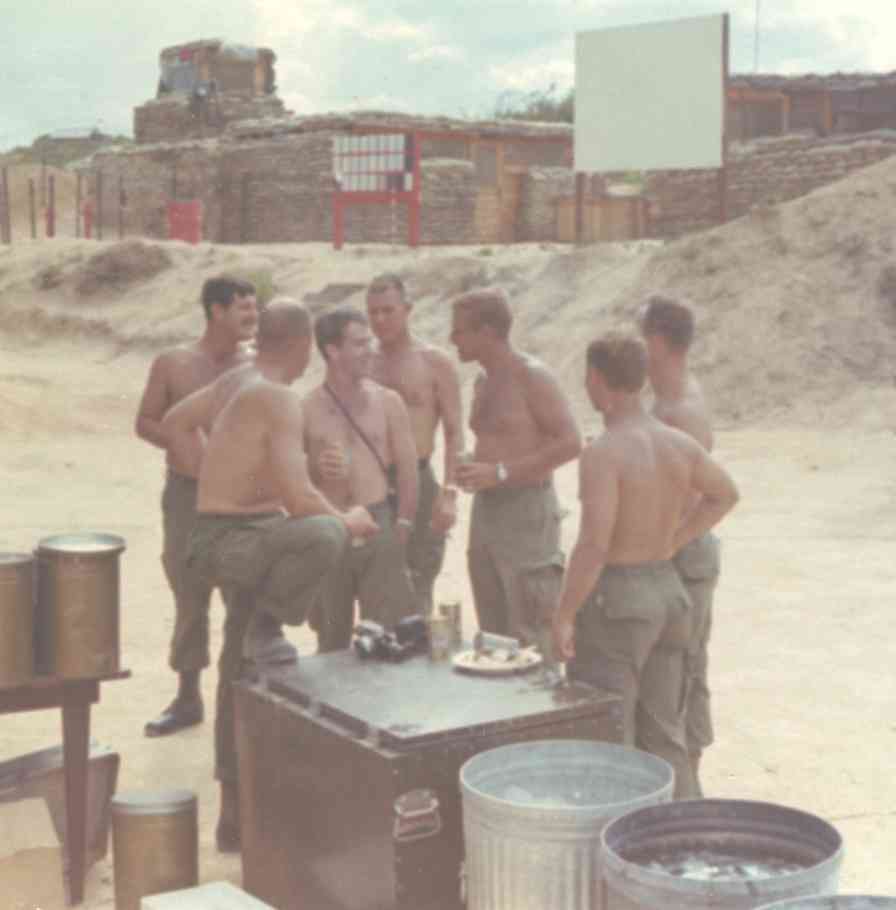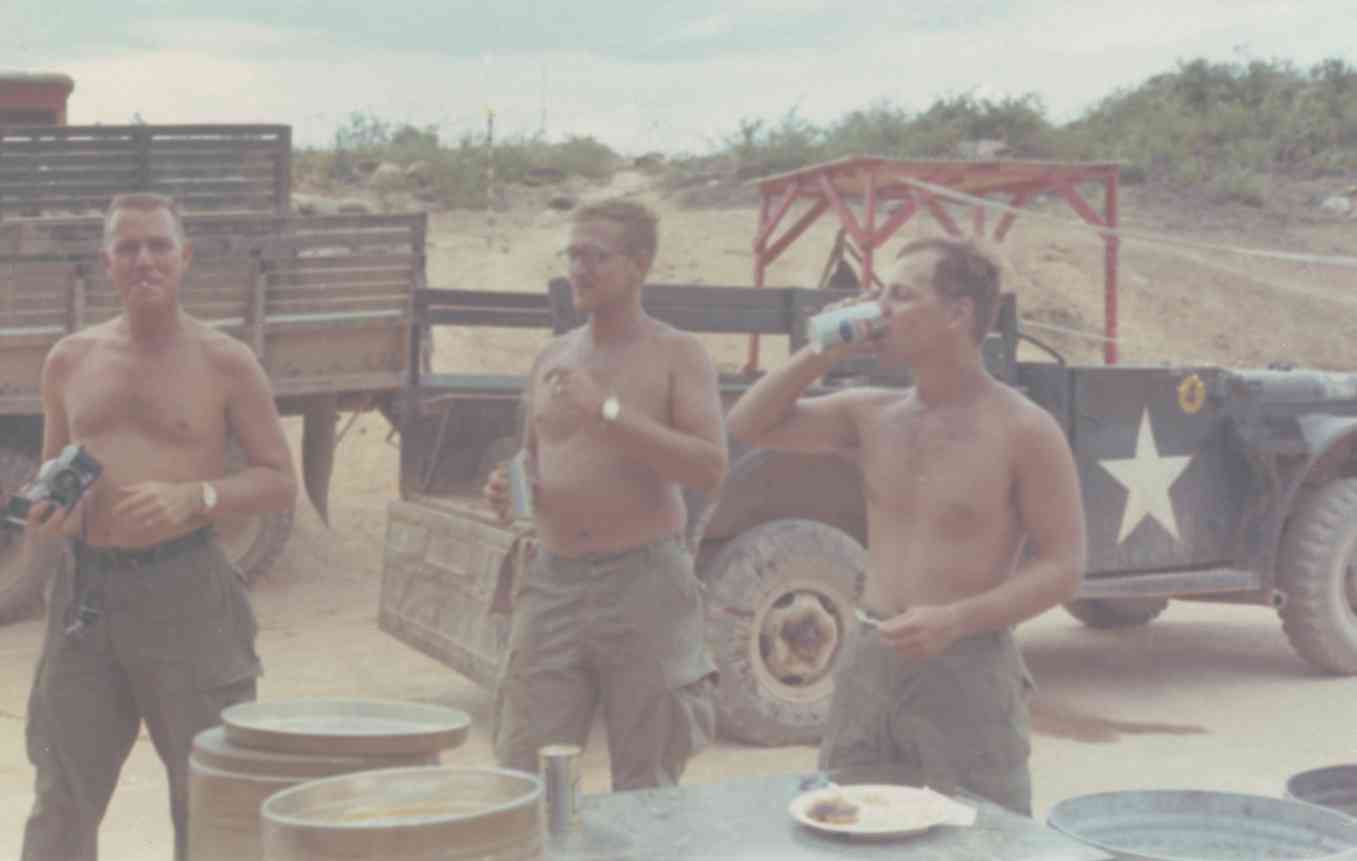 Left to right, Joseph Fridley, Don Sylvester, and Mike Pfetsch.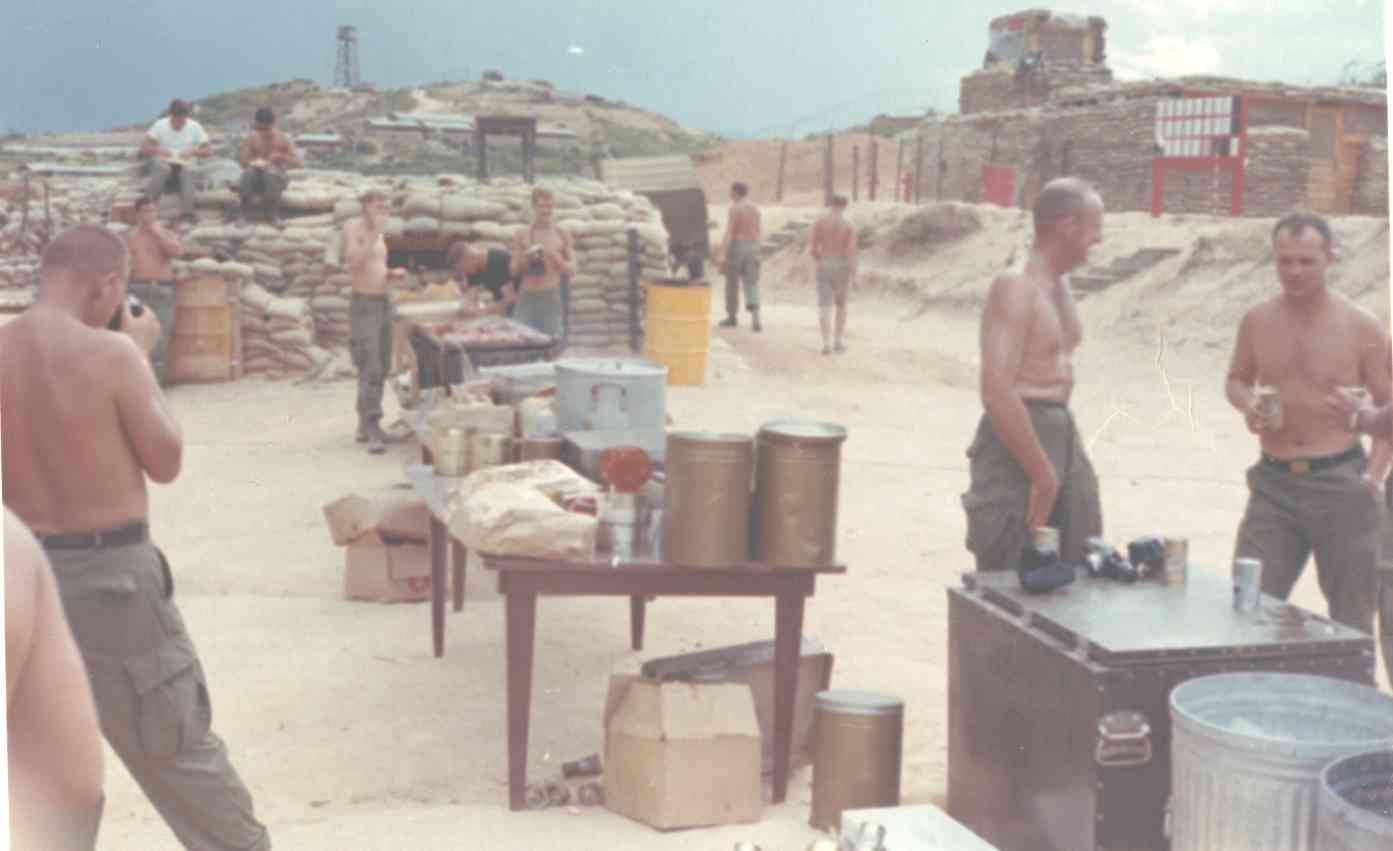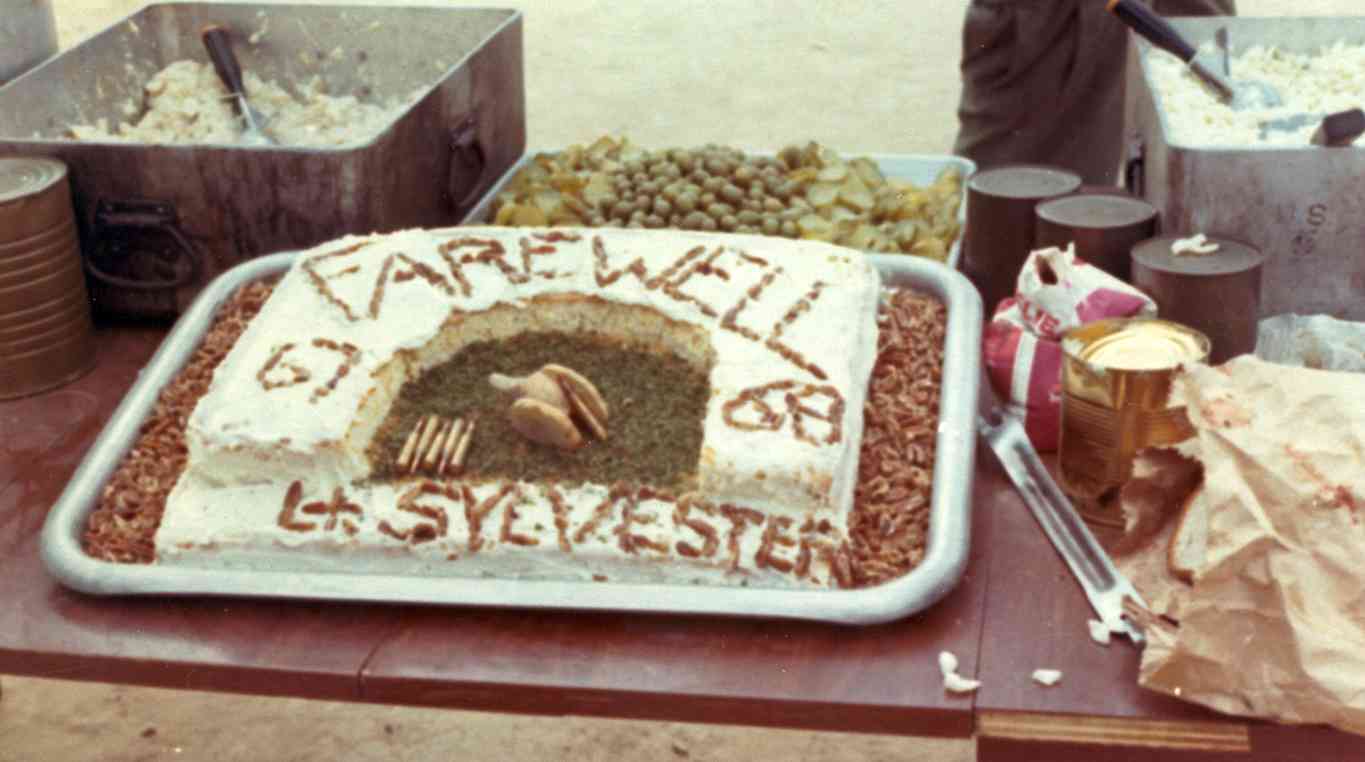 The picture says it all.