Photos donated by Don Eadie. LZ Flayerty was named after Lt. Flaherty who drowned in a stream trying to save some of his men.
LZ Flayerty was southeast of Chu Lai across the Song Tra Bong and 5 kilometers south of the bay. This was the first fire base that Charlie Battery came to after coming in country. The battery stayed there until after Christmas.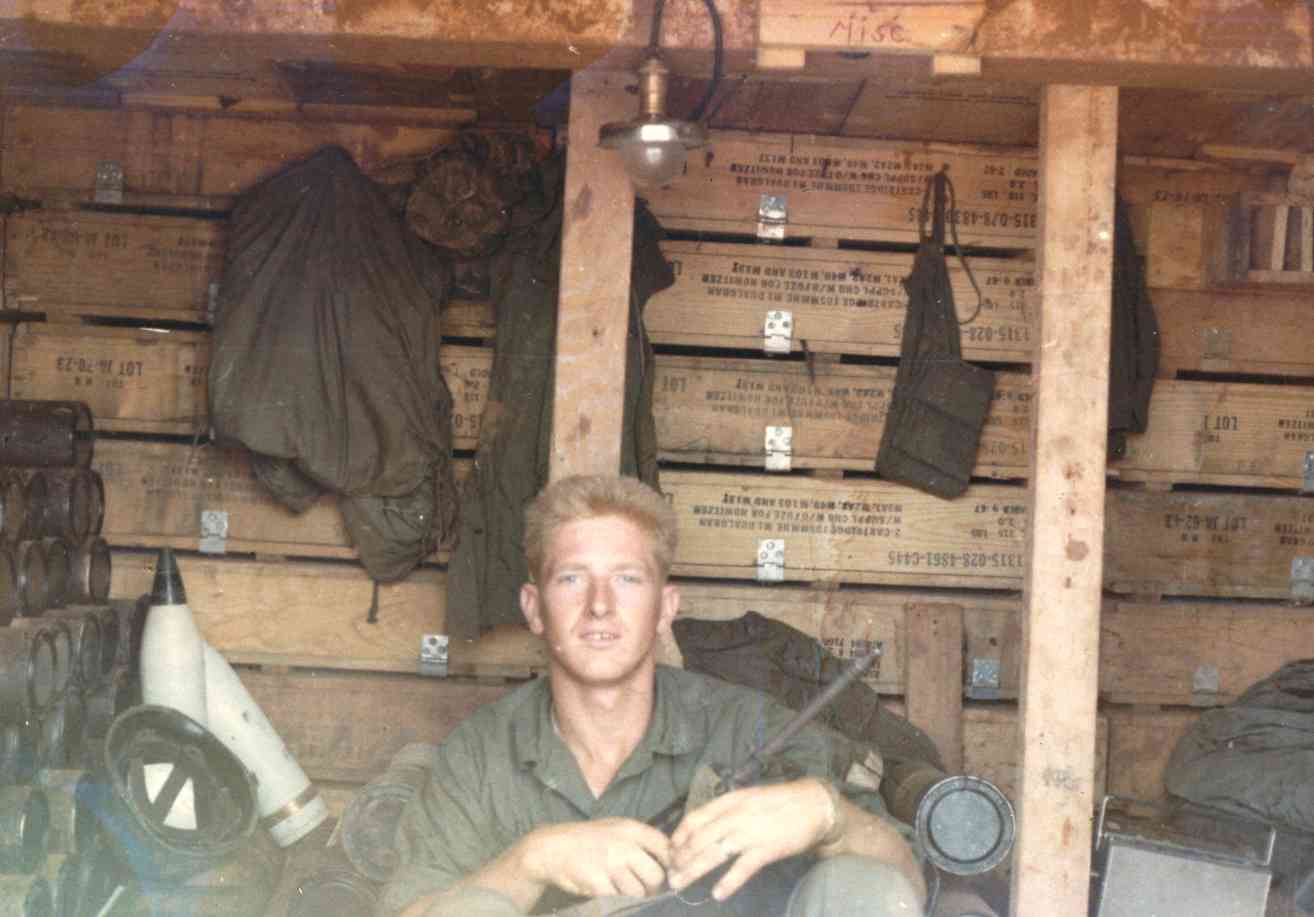 Don Eadie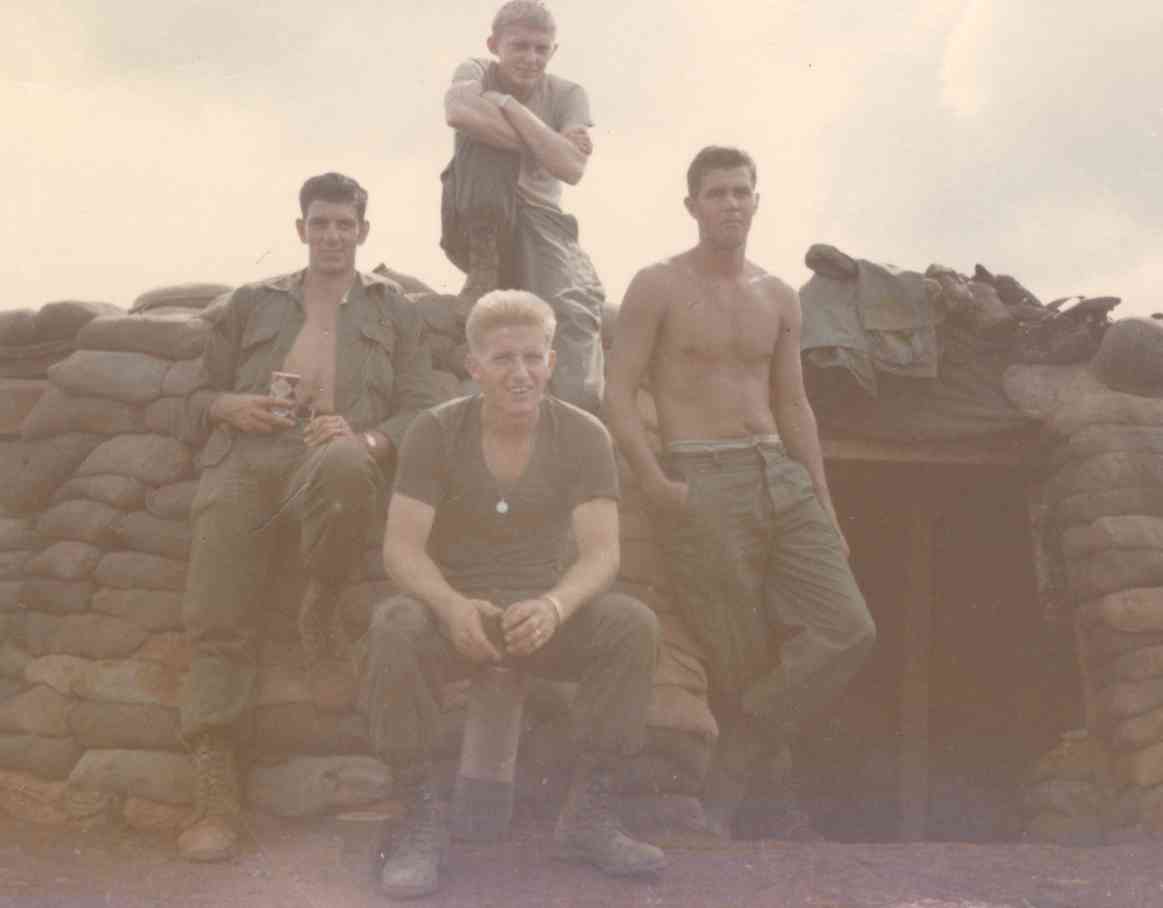 Don Eadie front center, Jerry Conner is to the right of Don and the other men are unknown.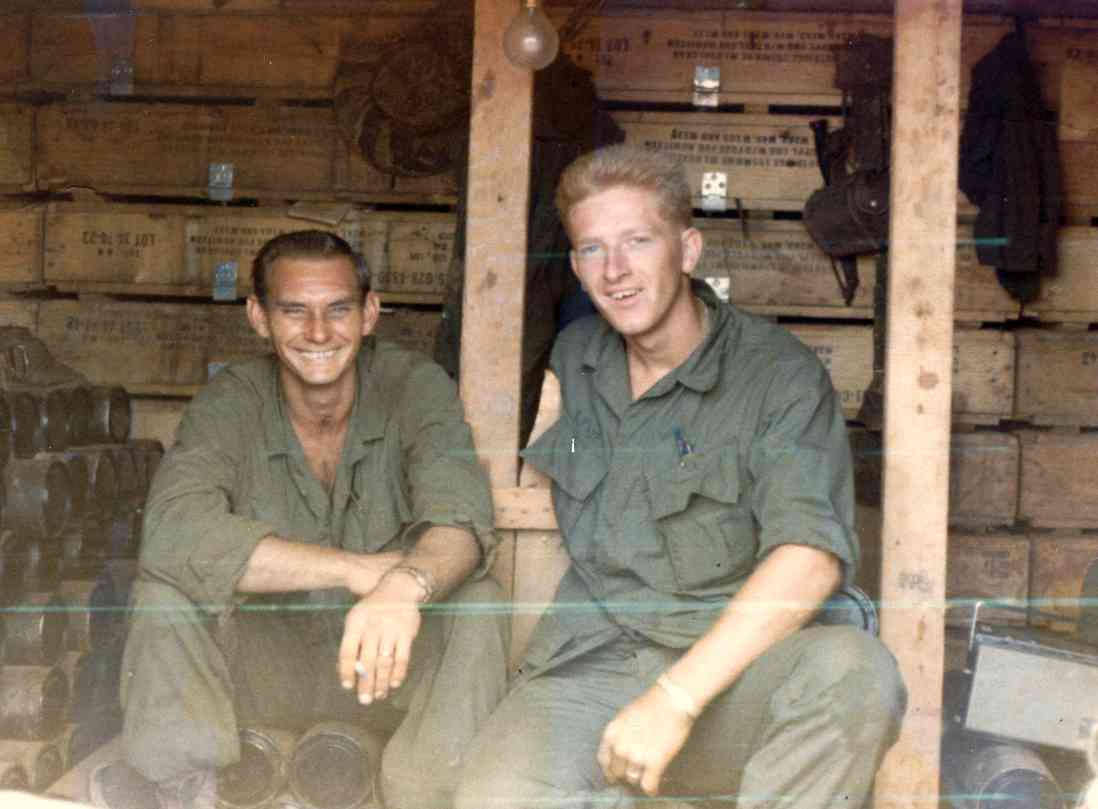 Chuck McKinley left and Don Eadie on the right.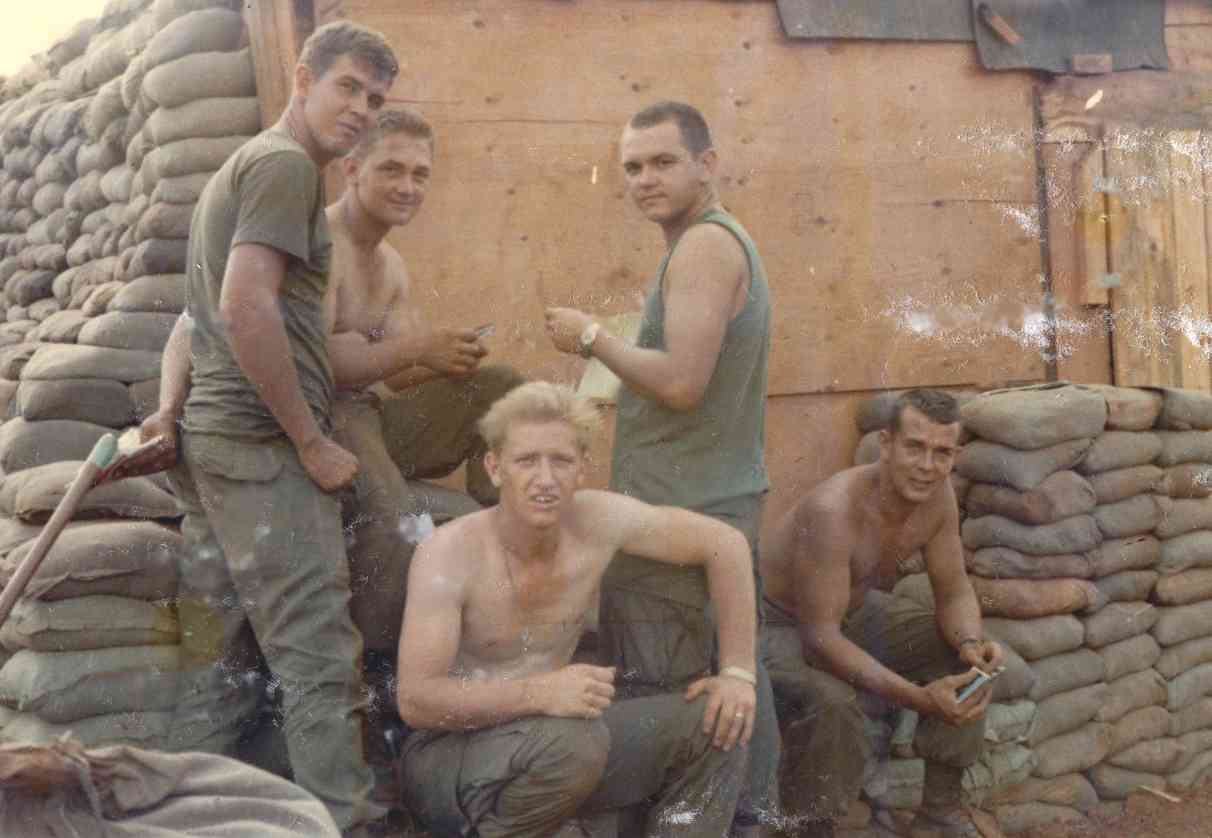 Left to right, Jerry Conner, unknown, Done Eadie, Fuque, and Spencer.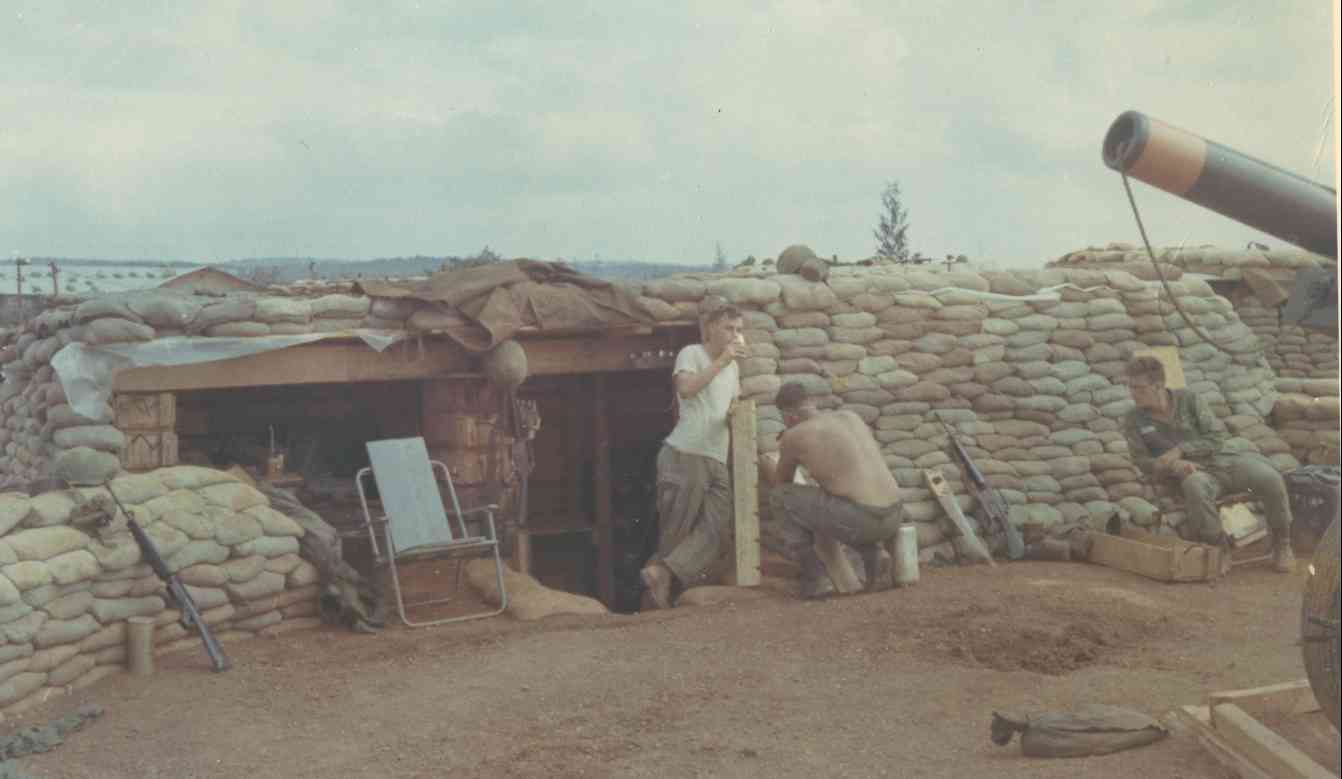 Gun pit and some of the gun crew. The man in the white t-shirt is Jackie Sanders I believe. I don't know who the others are.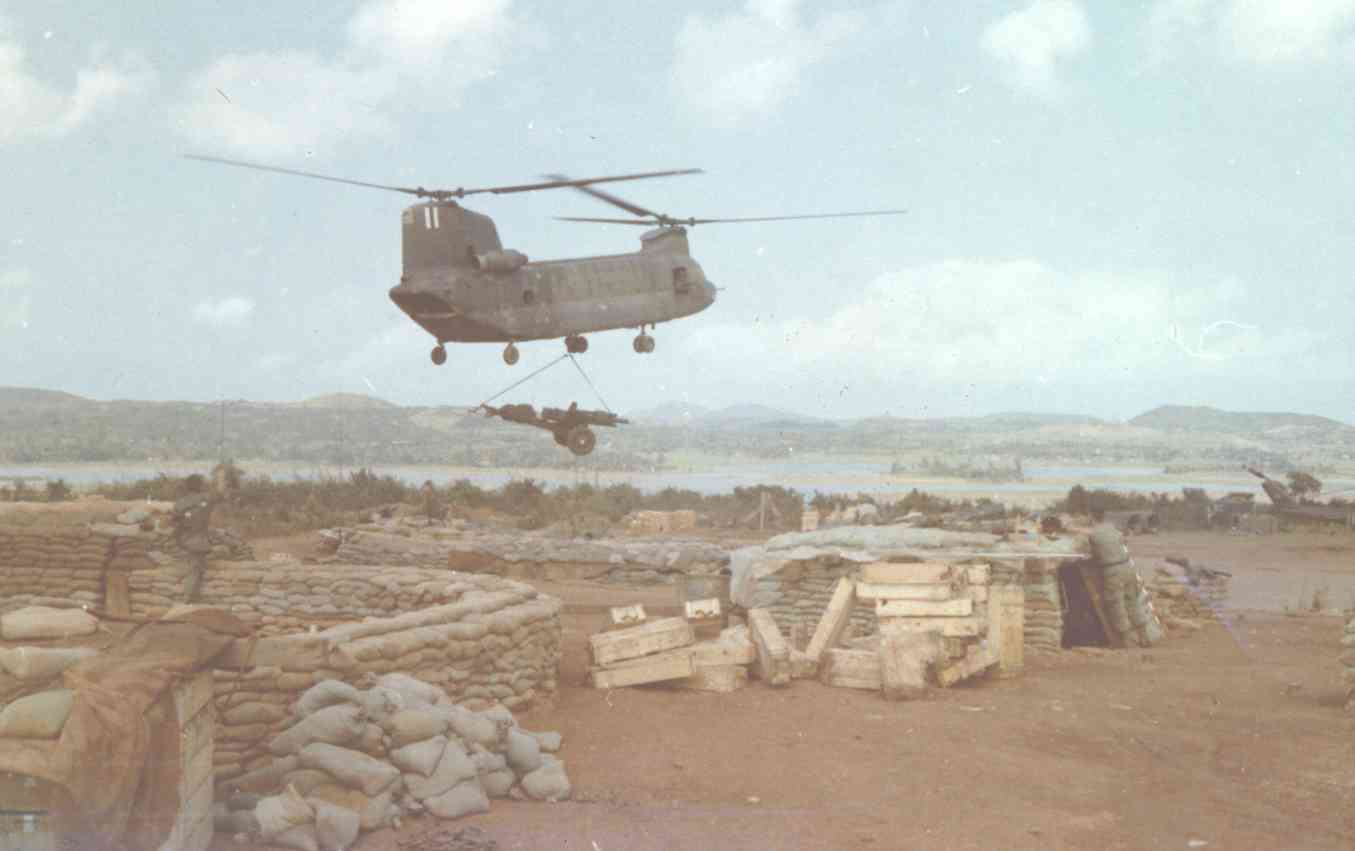 Gun either coming in or going out to another location.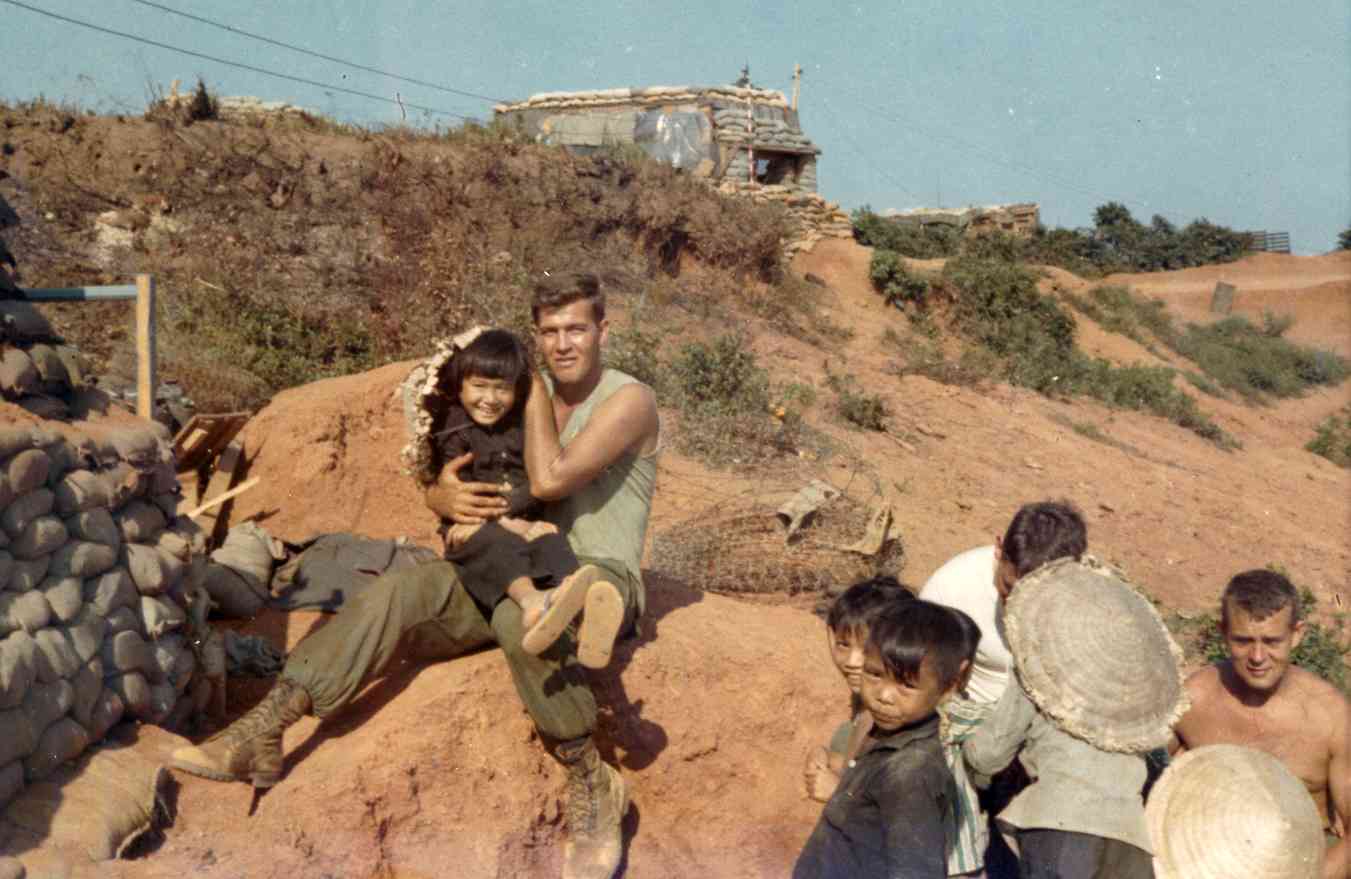 Left to right, Jerry Conner, Bill Diamond, and George Spence with some kids from the vill.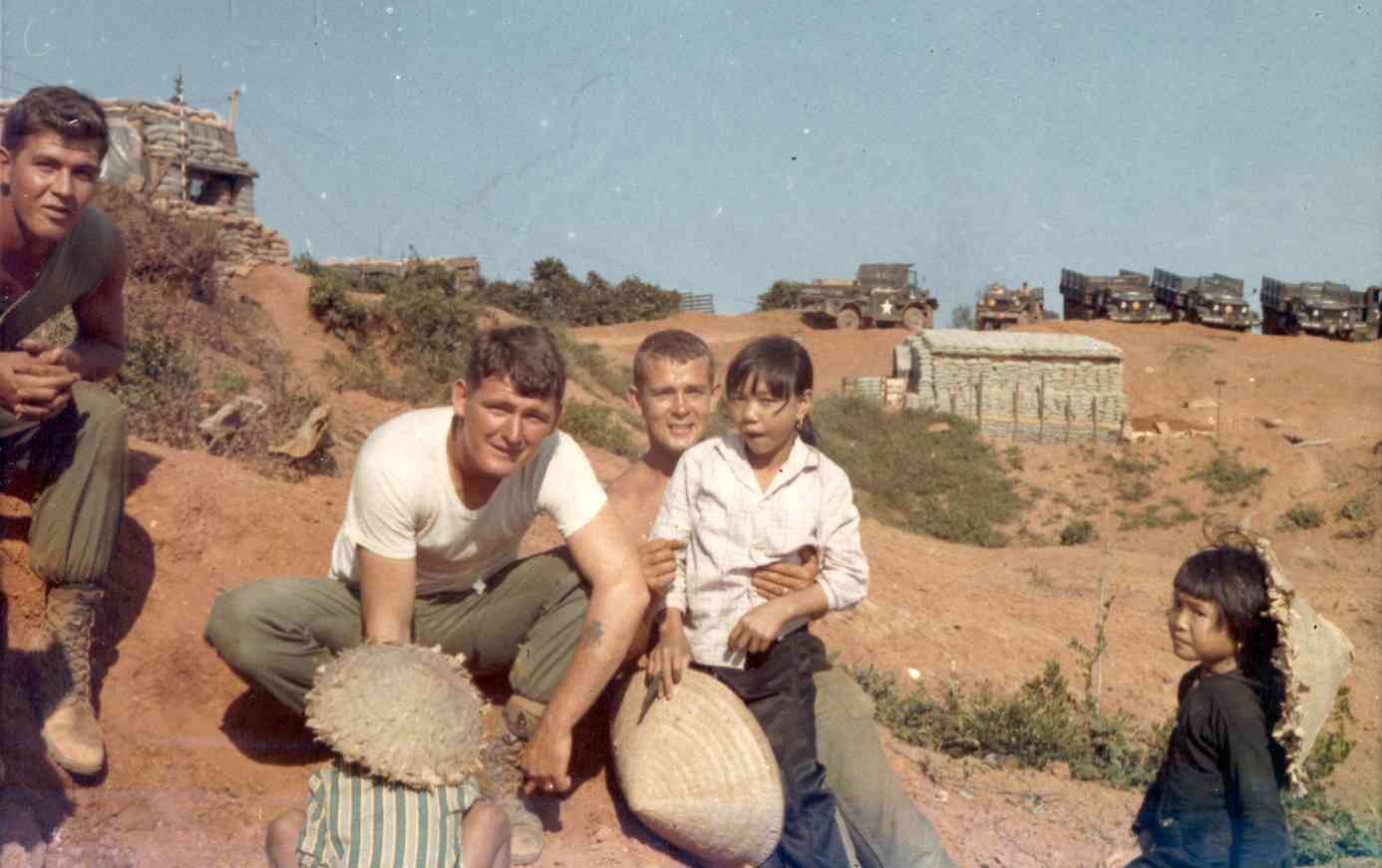 Jerry Conner, William Diamond in the white t-shirt, and George Spence.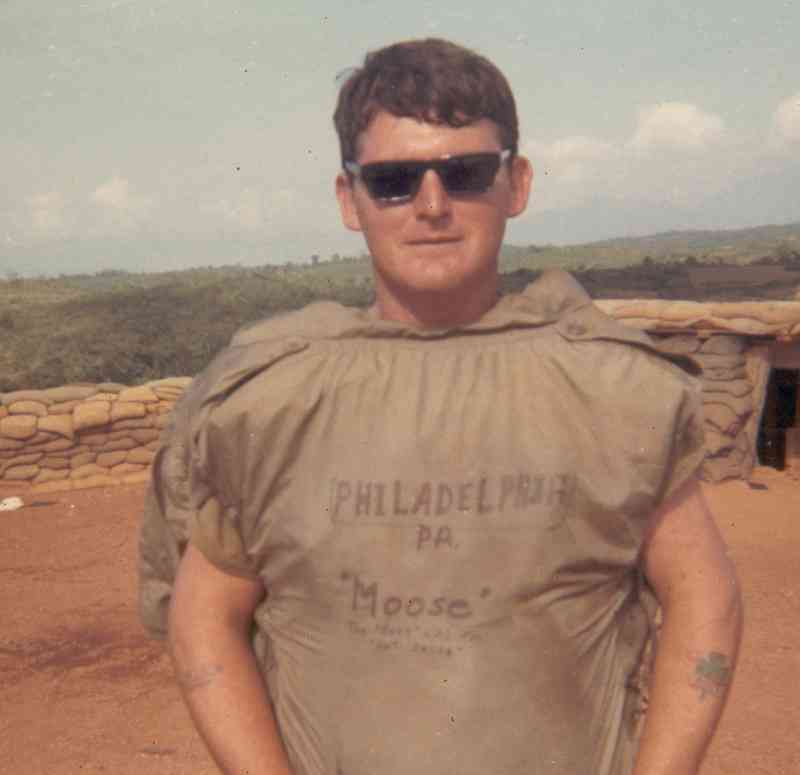 William Diamond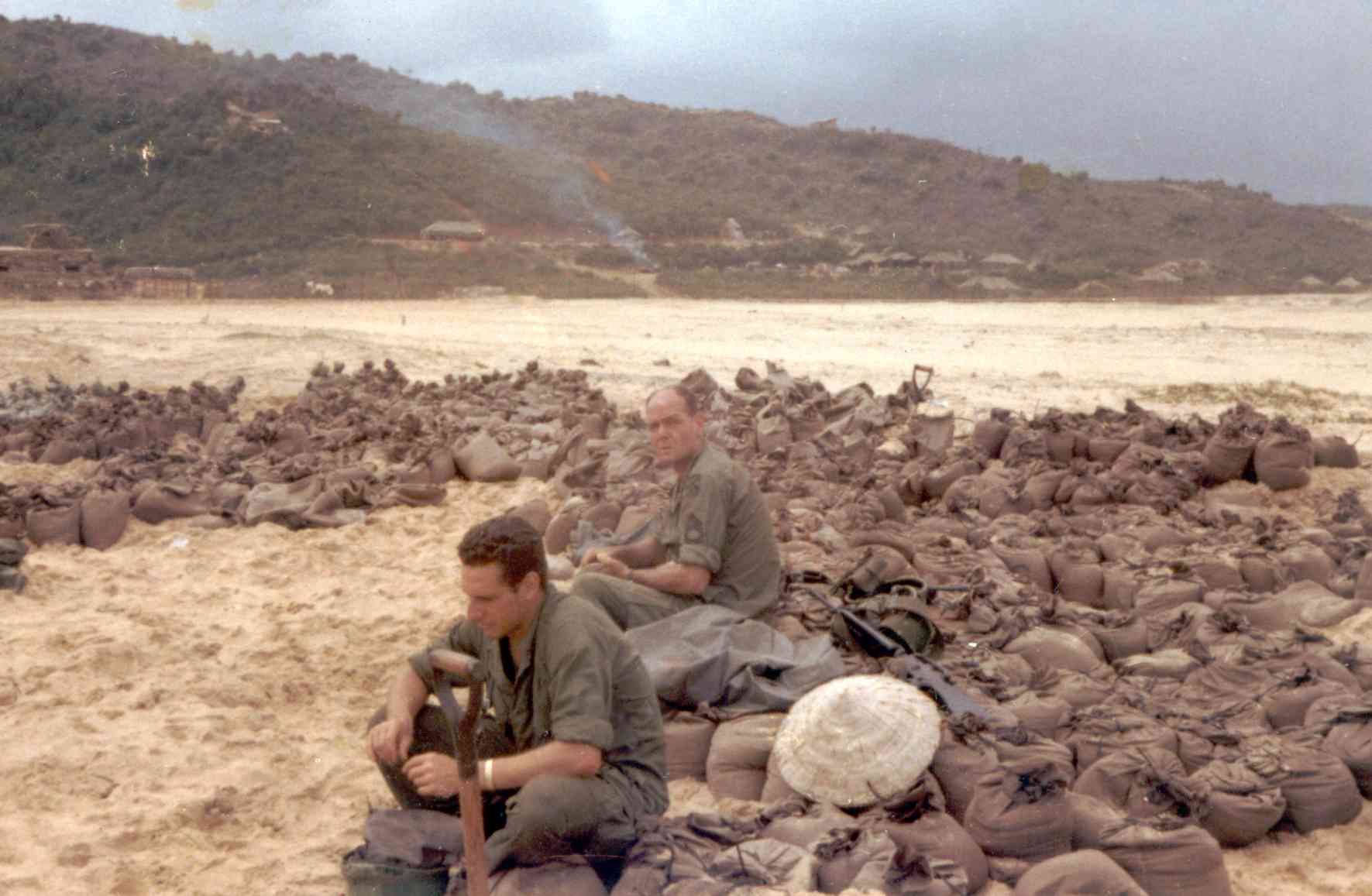 I don't know who either one of these men are. The one in the back I am sure is the First Sgt. Neither one of these boys seem to be real happy about the days work detail. I can say this much anyone who was in artillery filled MANY sandbags.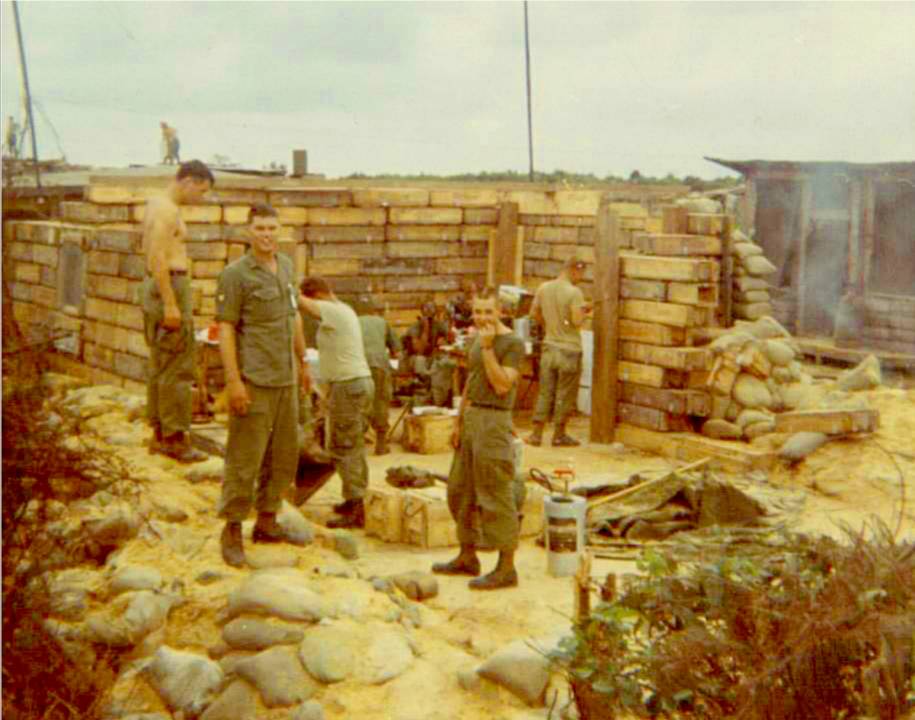 Front left is Dean Foster and front center is Lt. Richmond. The man standing left of Dean is John Myer. The other men are unknown, they are building the FDC Hootch. Photo furnished by George Holdegraver.