The following photos were furnished by Don Edie
Don Eadie back right and Moose giving the hair cut. I don't know if everyone is looking to try and learn how to cut hair or to see just how bad it might turn out.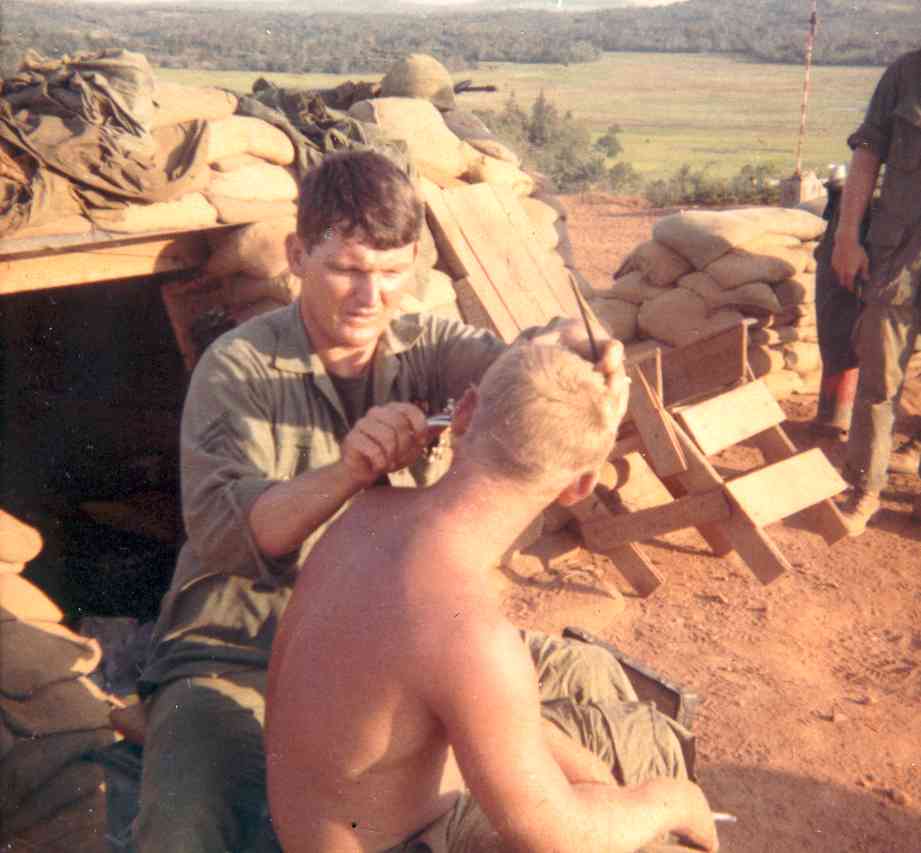 Moose is telling this young man not to move. You don't need to see what I am doing.
Moose is telling him now look what you made me do. You have to big gaps in the back. But don't you worry old Moose can fix it up. The only difference between a good hair cut and a bad one is about three weeks.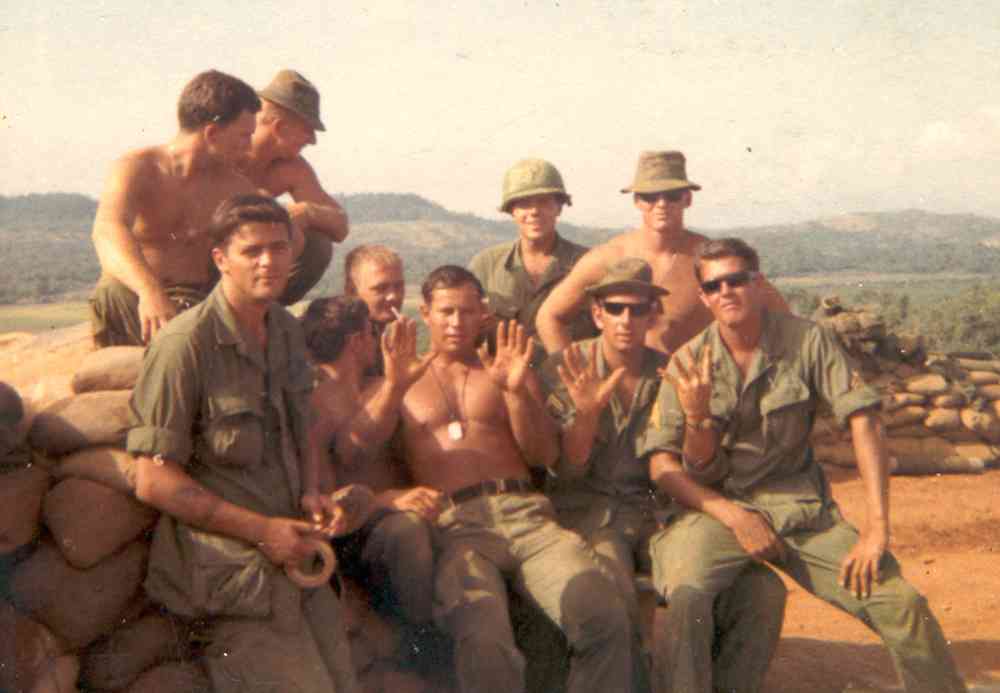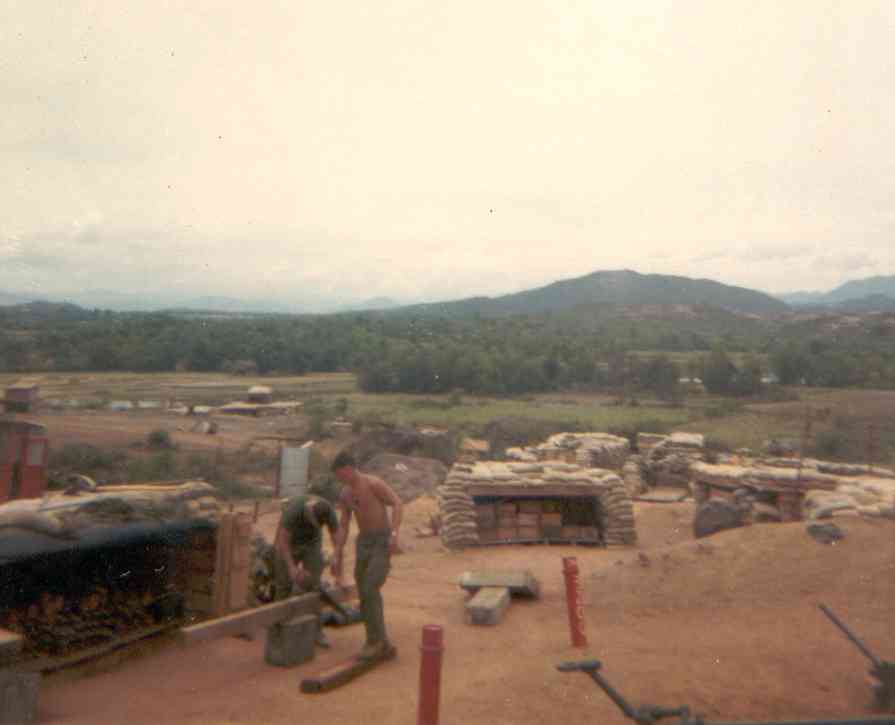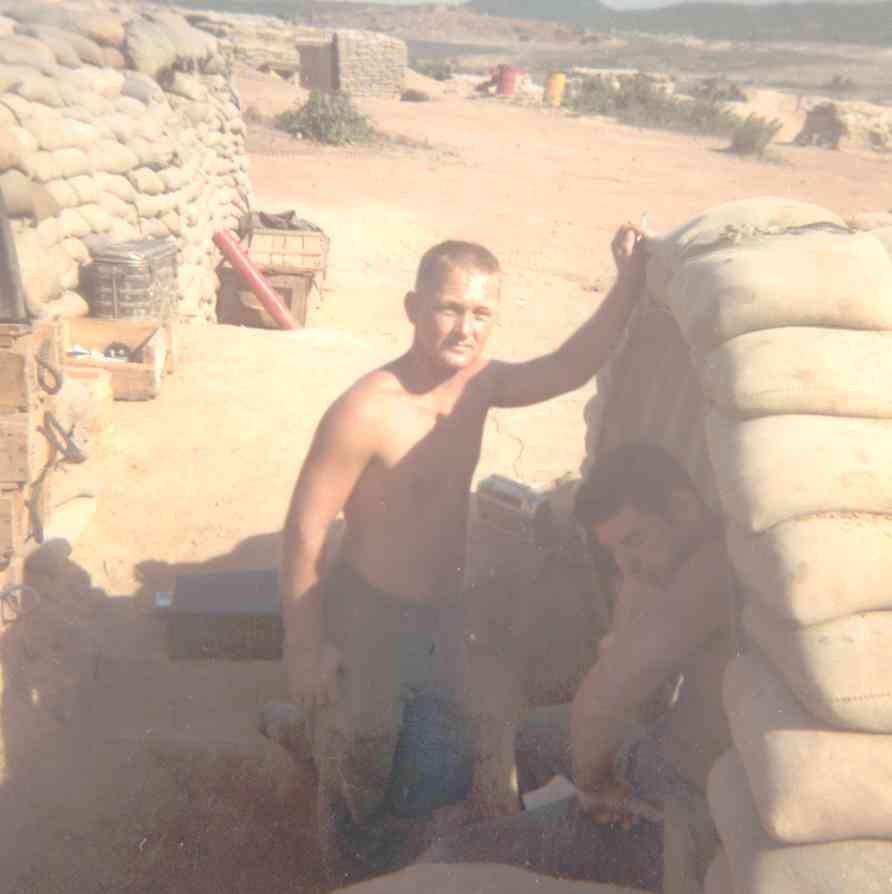 Both men in this photo are unknown. The man standing just came back from getting his hair cut. Don't look to bad from here.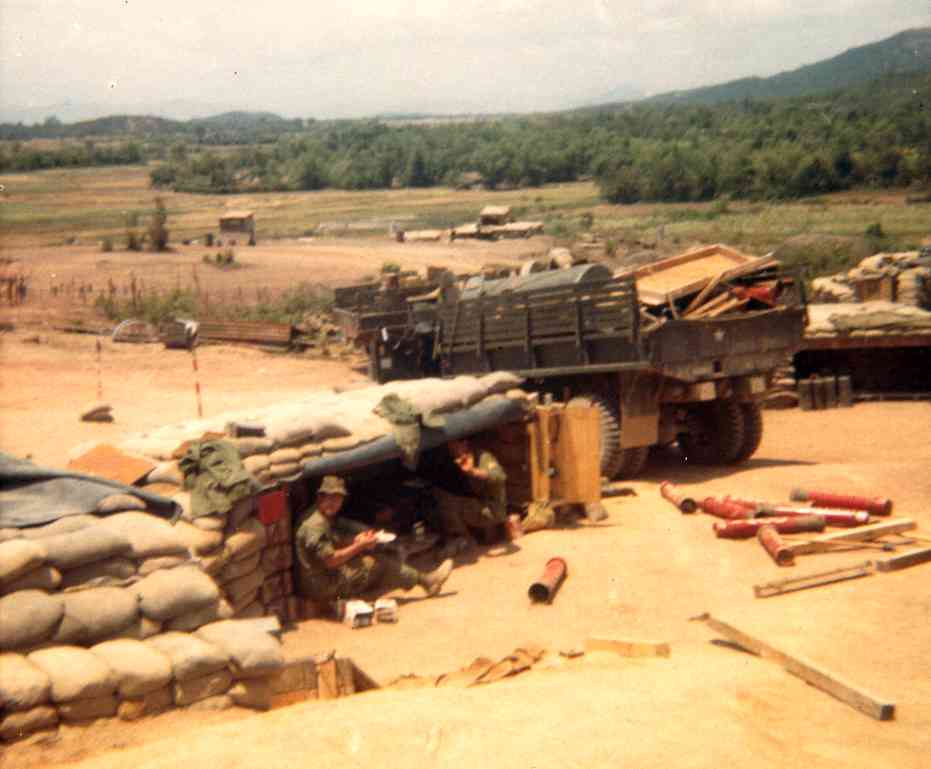 Looks like these boys are getting something to eat and getting out of the sun.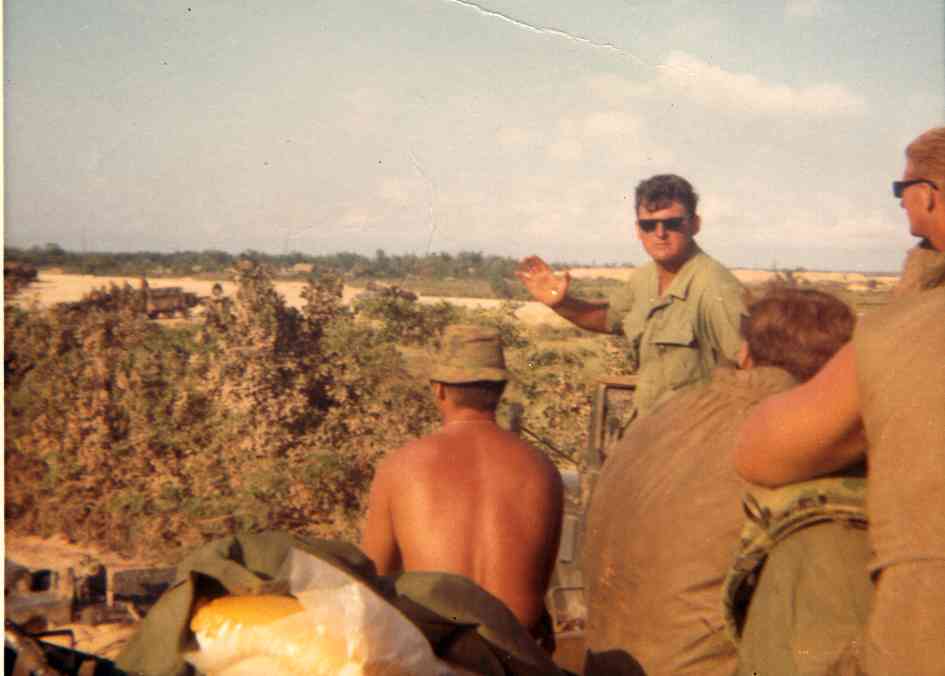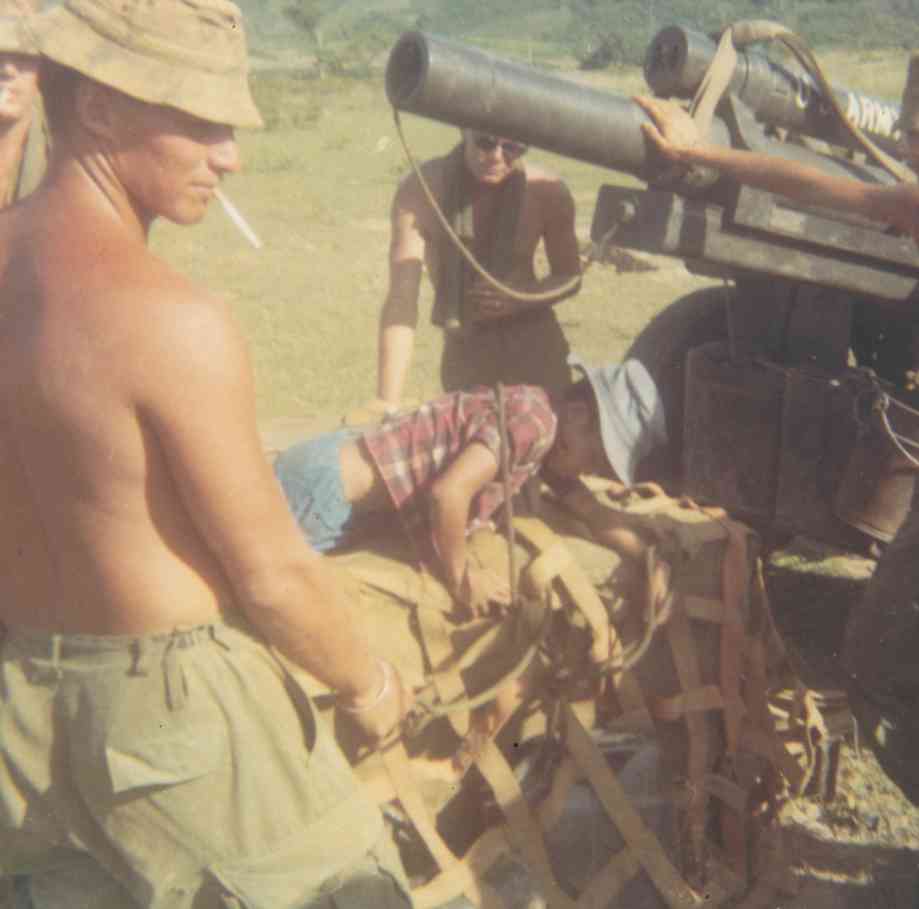 It looks like the Battery is moving. The man behind the tube is Jeffery Clymer. He was in country when I was in country.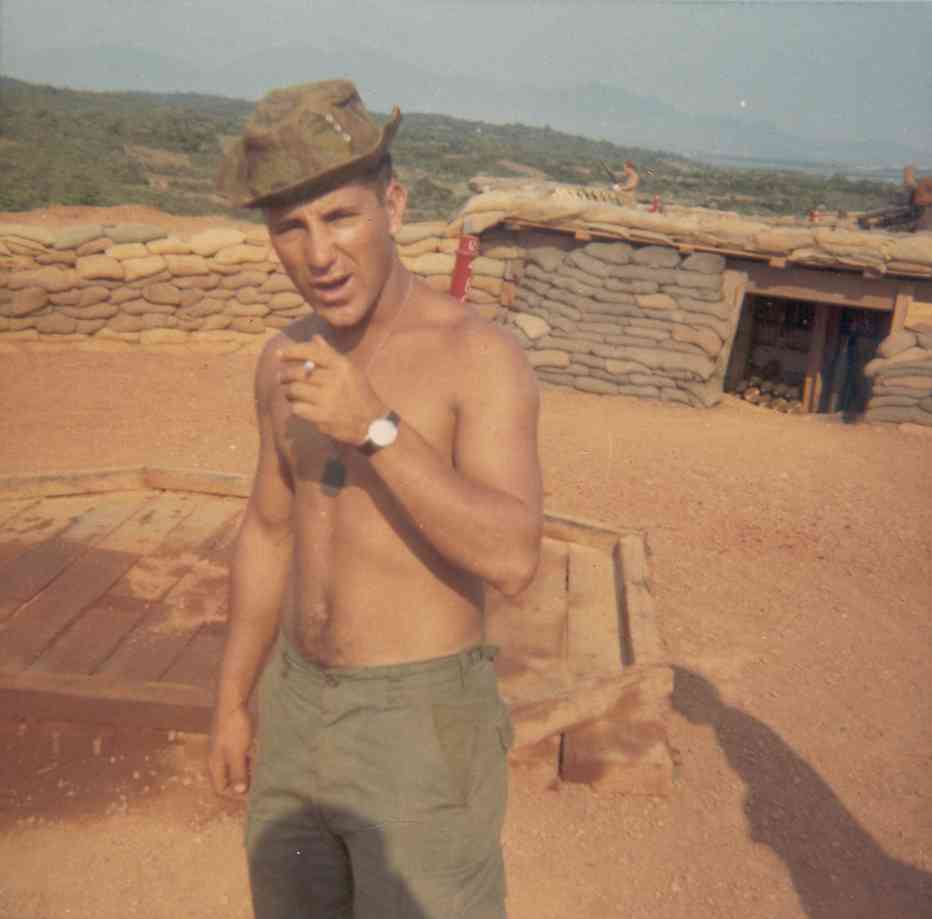 I don't know what he is saying but it probably goes like this. I am getting to short for this shit.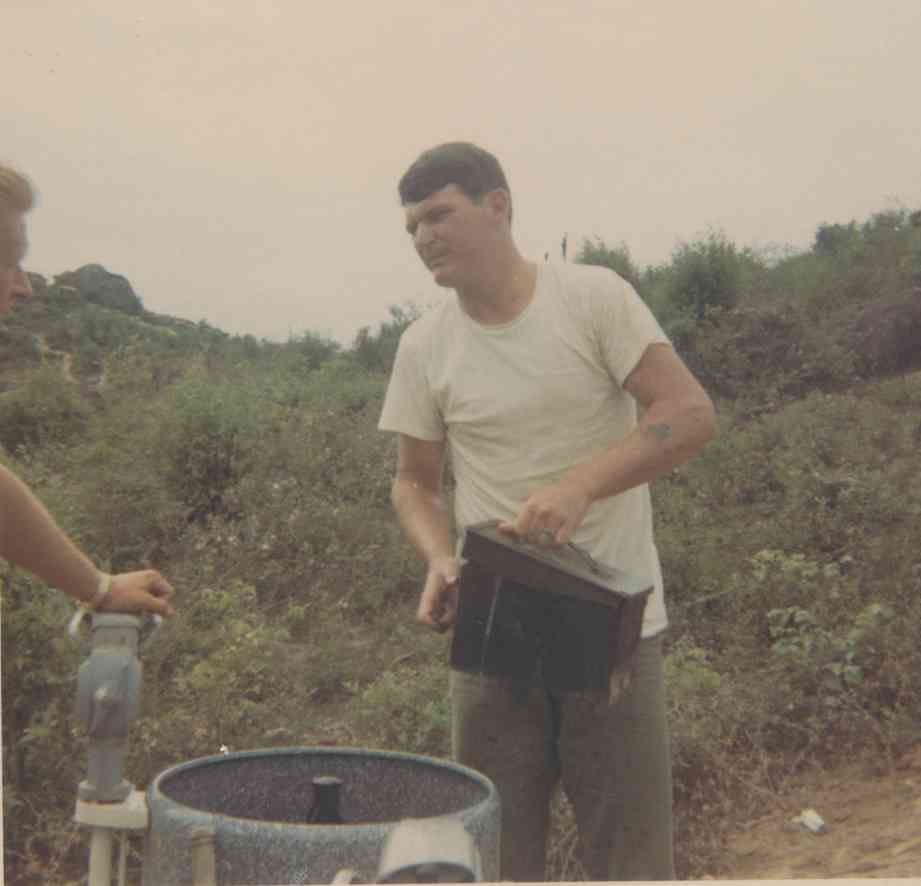 I must say that Moose is an all around GI not only does he cut hair but he is giving Don instructions on how to wash clothes. The washing machine looks pretty modern to me. I asked Joseph Fridely were in the world did they get the washing machines. He just smiled and said didn't everyone have them. When I got to the Battery the washing machines were gone.
I have since learned the washing machines and refrigerators were shipped from Fort Hood. Capt. Aires had some kind of slush fund.