The following photos were furnished by Don Eadie. LZ Ann was located about four kilometers south of LZ Flaherty. AC Sanders took command of Charlie Battery the day after the move to LZ Ann.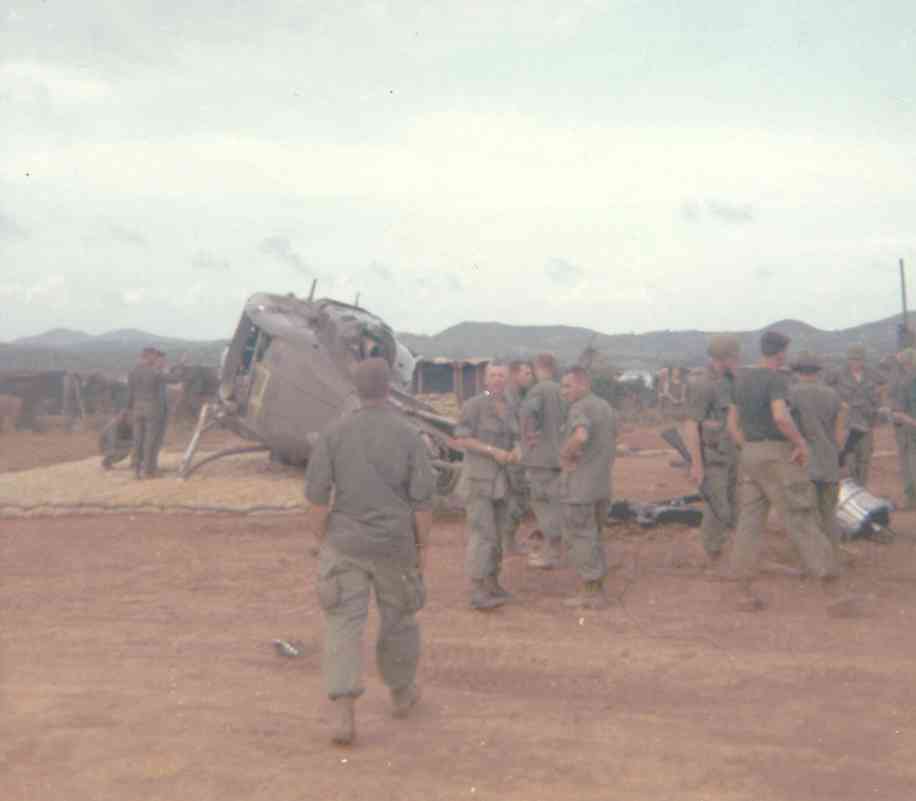 The next three pictures are of a downed slick on LZ Ann. I am told that it is thought that the slick was brought down by sniper fire.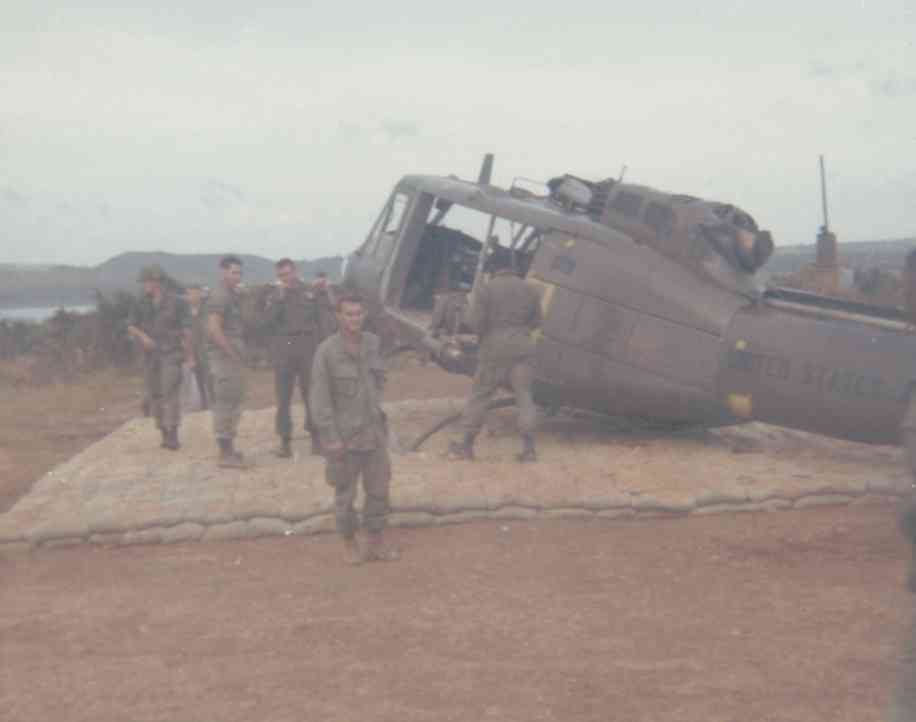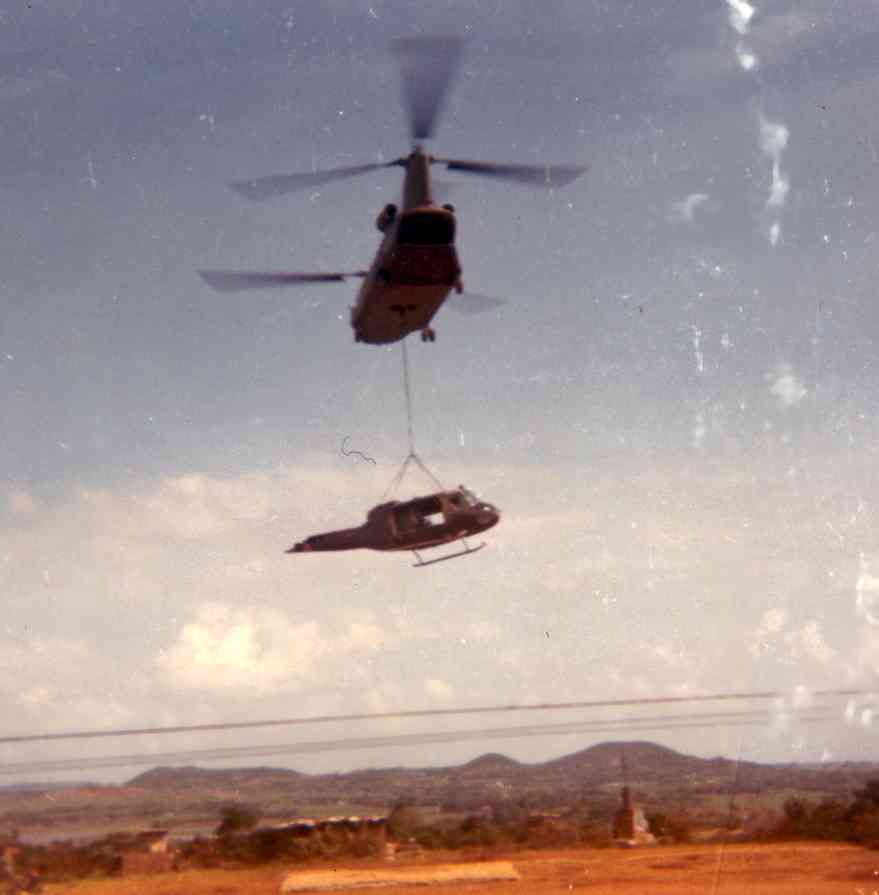 This is a satchel charge made by the gooks. When they got in to a compound that had hootches or equipment they would through these things and set them off. You didn't want to be in a hootch when they were in the compound because they would put them right in the hootch with you.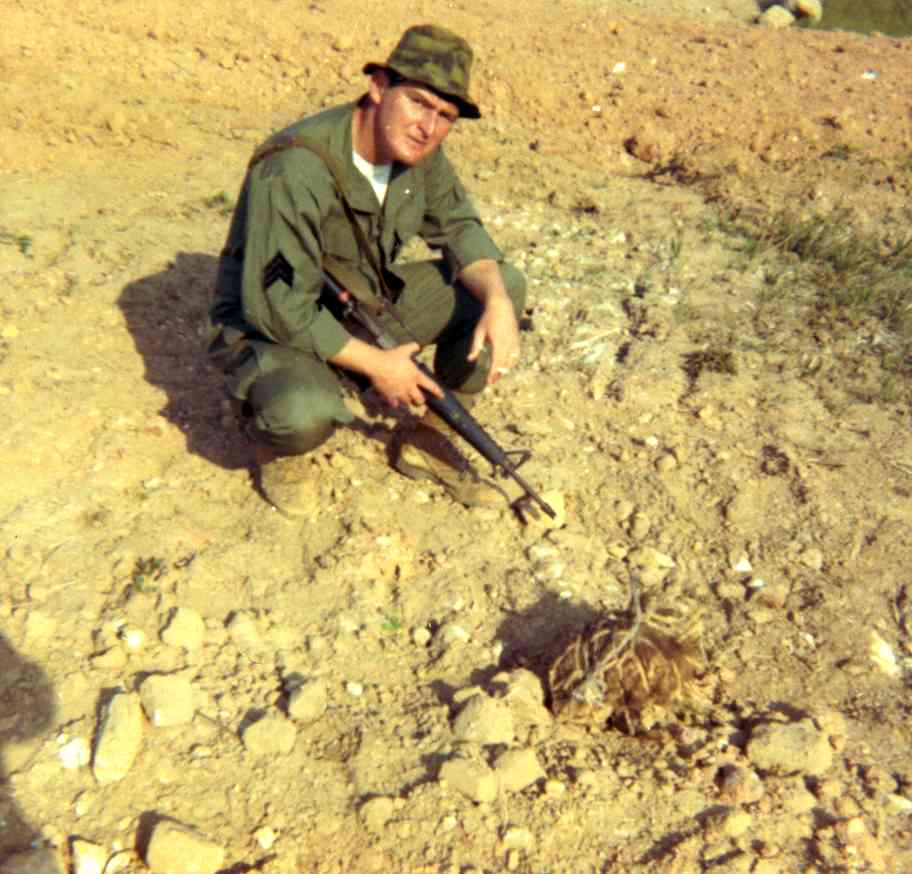 William Diamond looking at the satchel charge.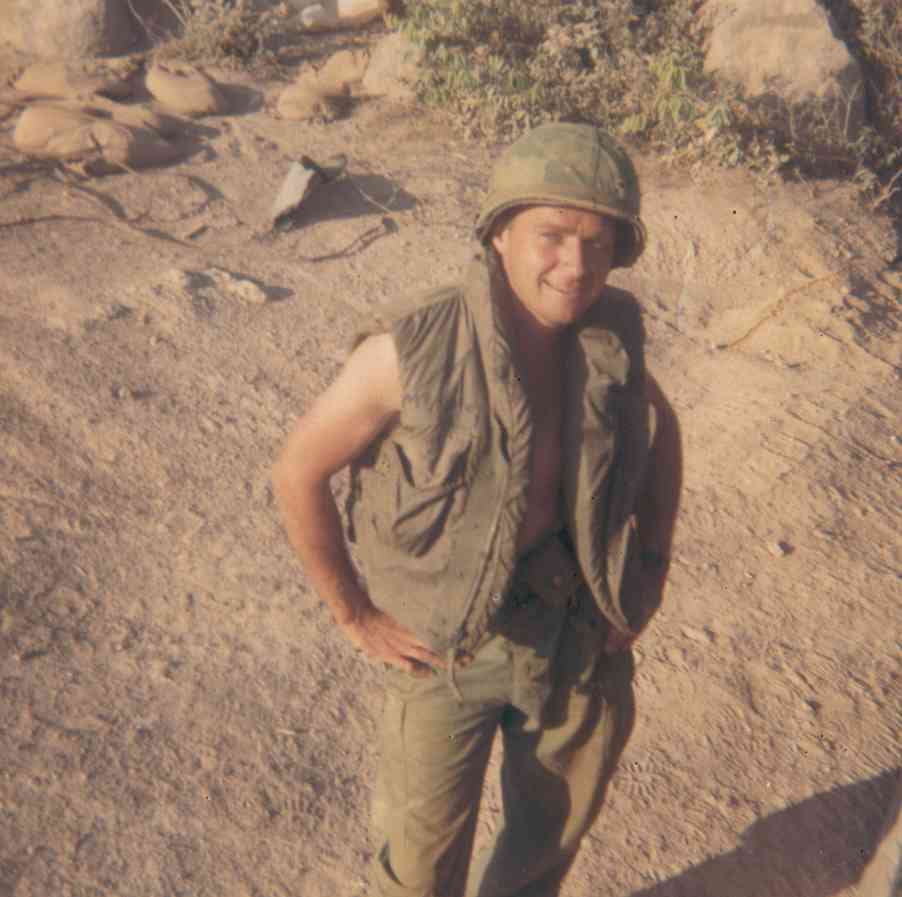 Tom McKinley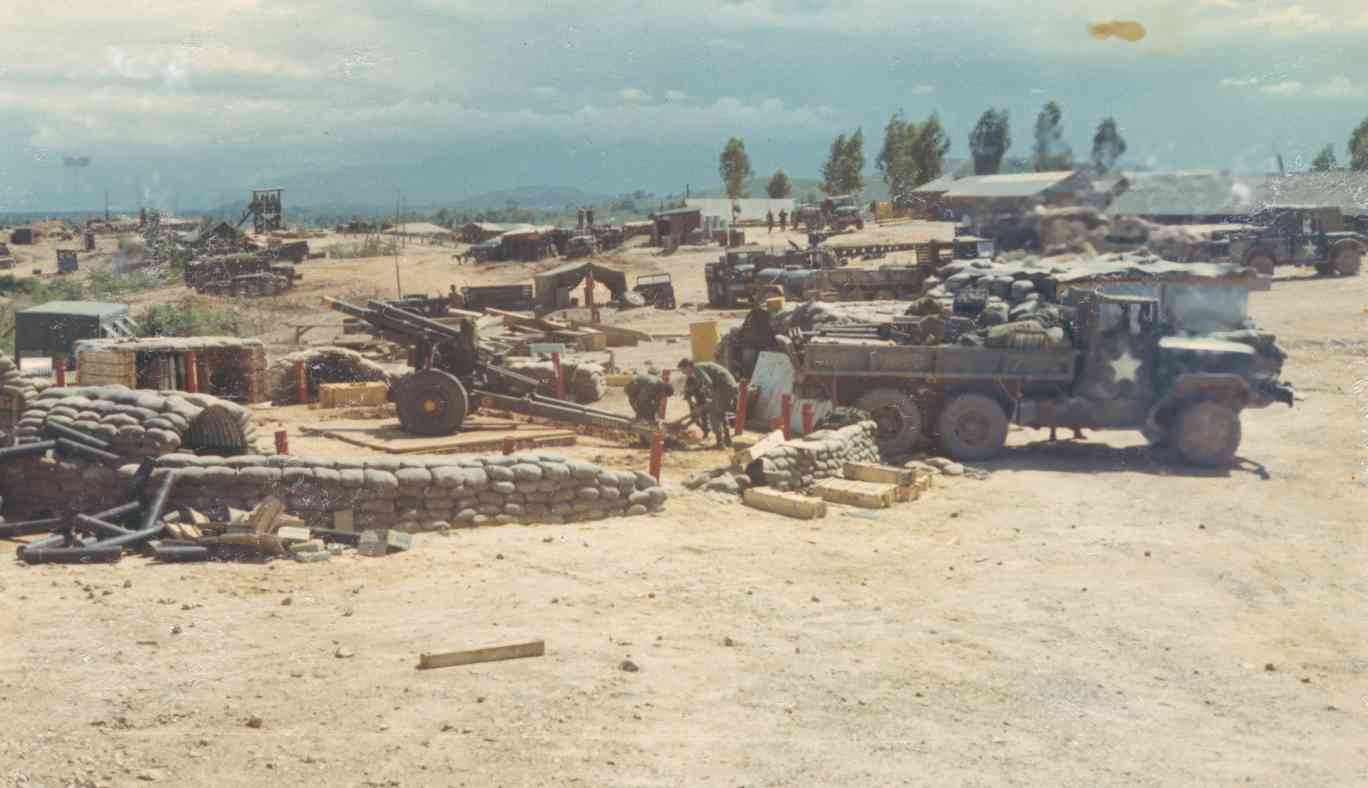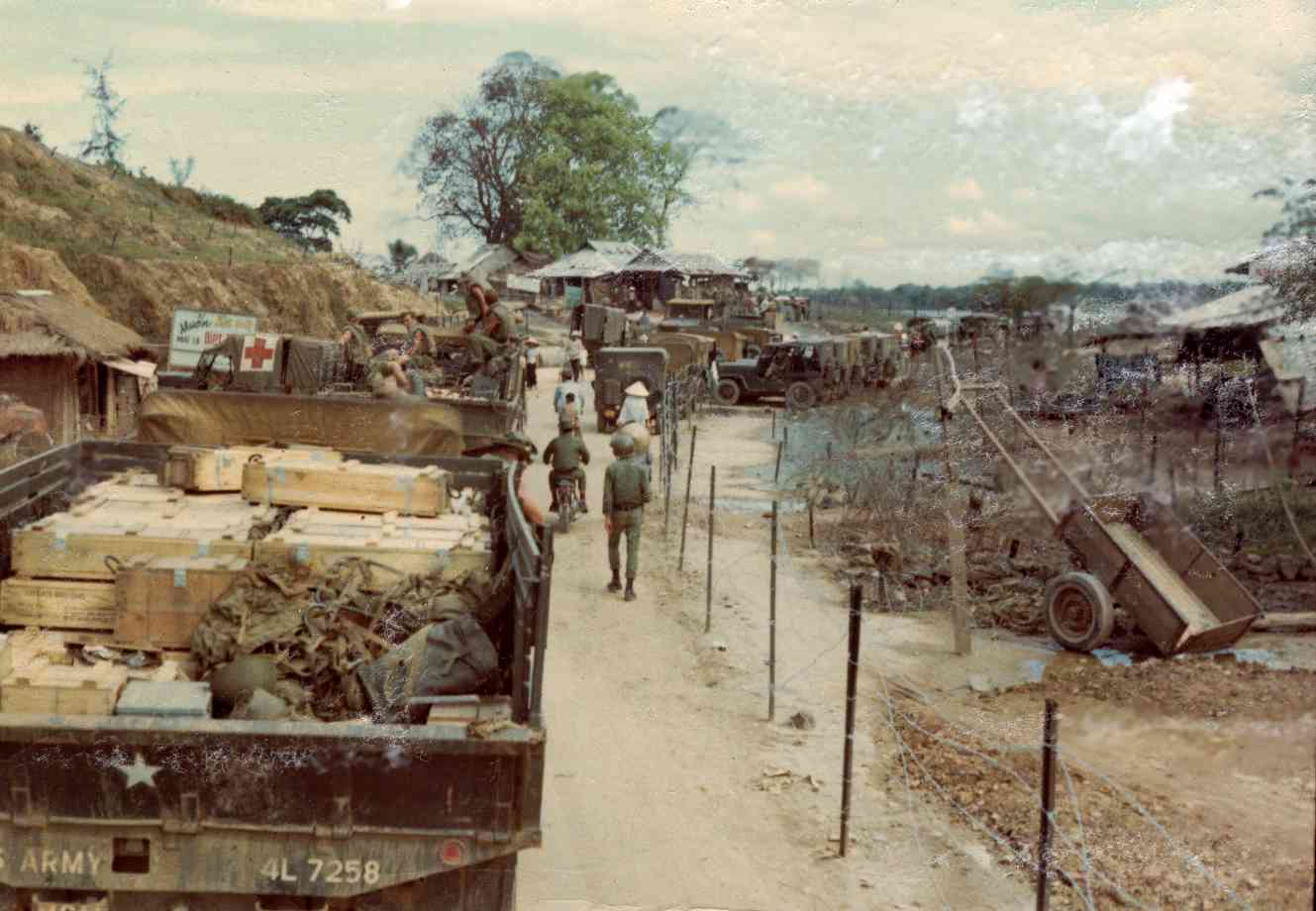 Convoy going through a vill. You can see an Arvin soldier walking by. He is probably taking this all in to see what he can steal.
These next four photos show the Battery moving out.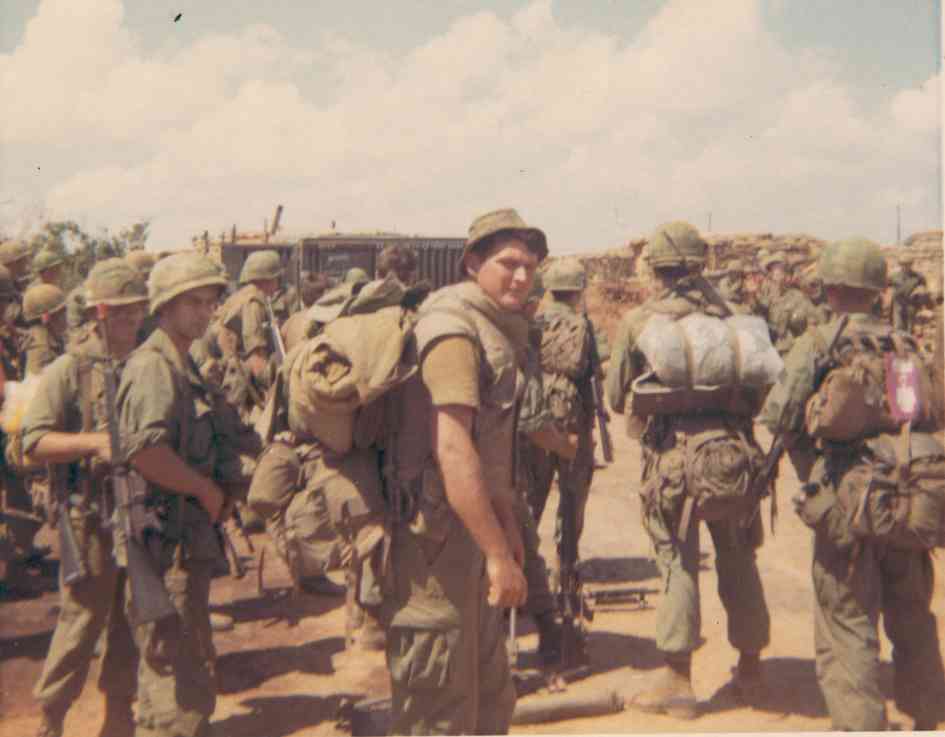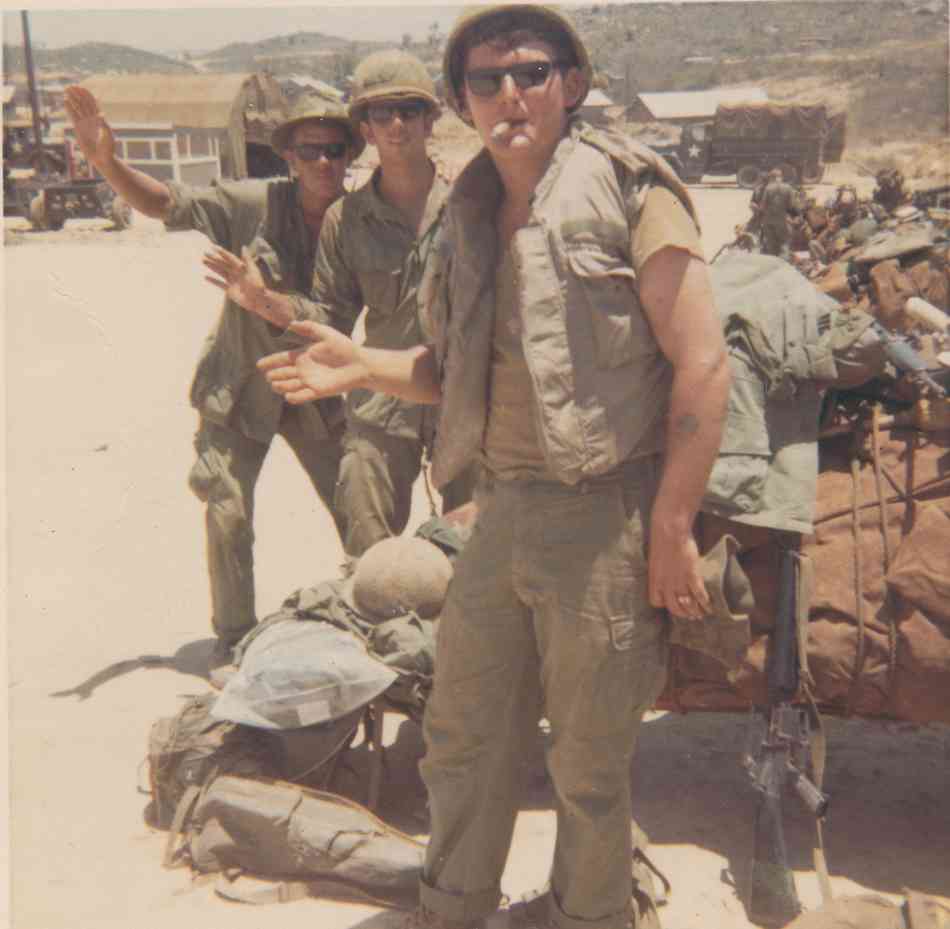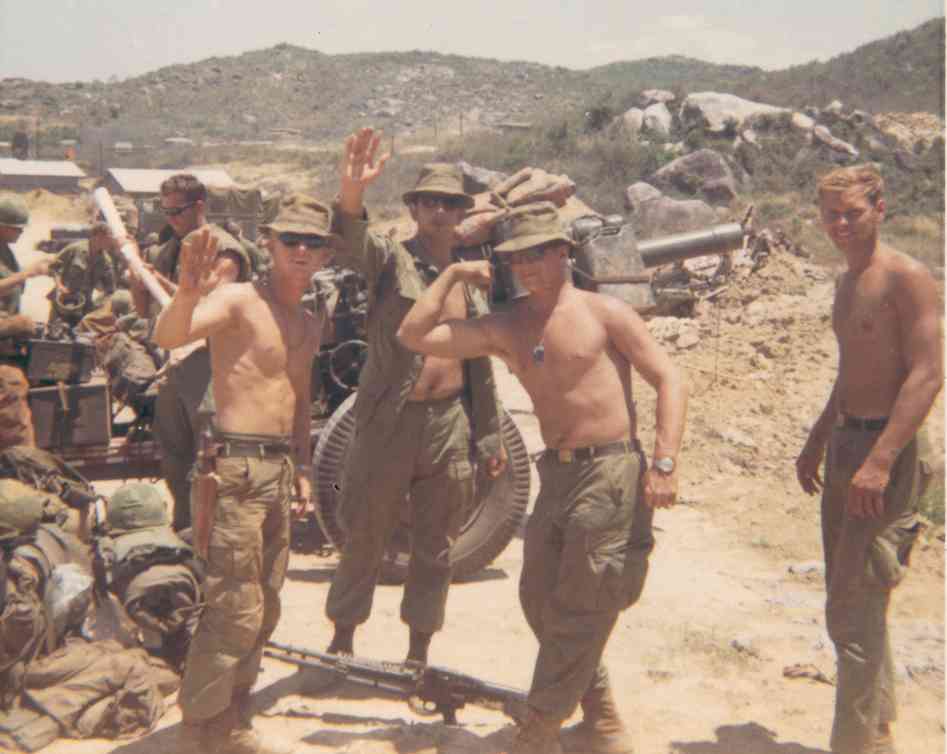 Hi Mom & Dad.