The following photos were furnished by Leonard Haas ( Tubby ).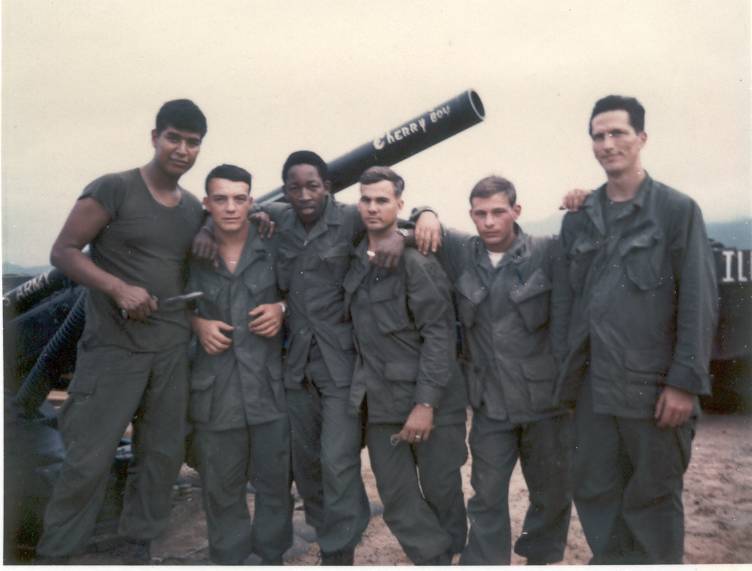 Left to right, Chief, Leonard Haas, Tom and the other men are unknown.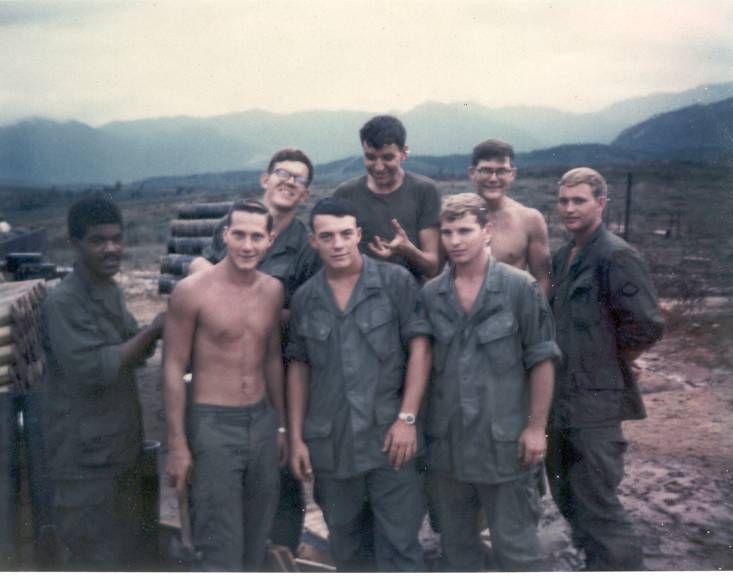 Front left to right, first two men are unknown, Leonard Haas, and unknown. Back row Clarence (Fred) Lohr unknown, Carlson, and unknown.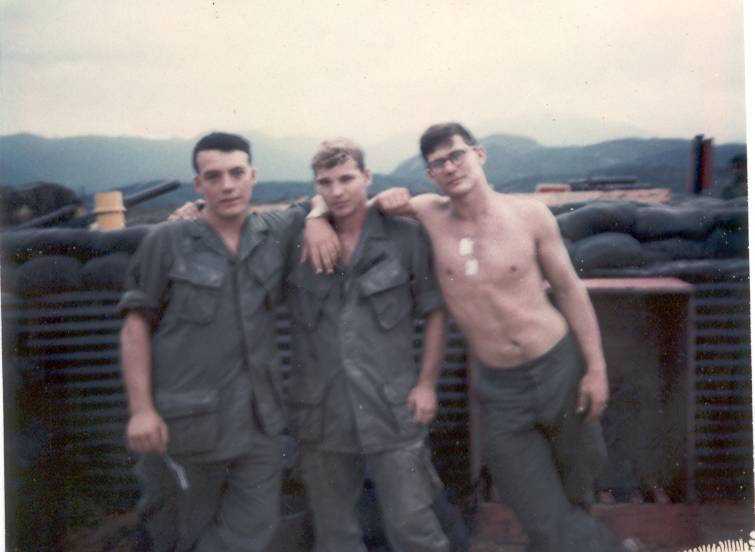 Leonard Haas, unknown, and Carlson.
Having a beer with the guys down at the club. Front right, Ed Cloutier, Leonard Haas is behind Ed, and the other three are unknown.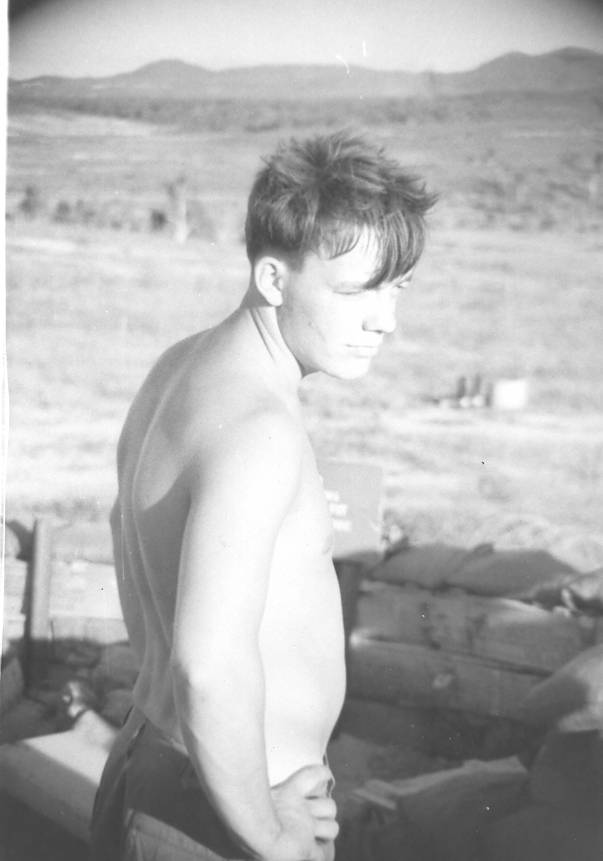 Leonard Haas, looks like his thoughts are thousands of miles away. I don't think Leonard was 19 yet when this picture was taken.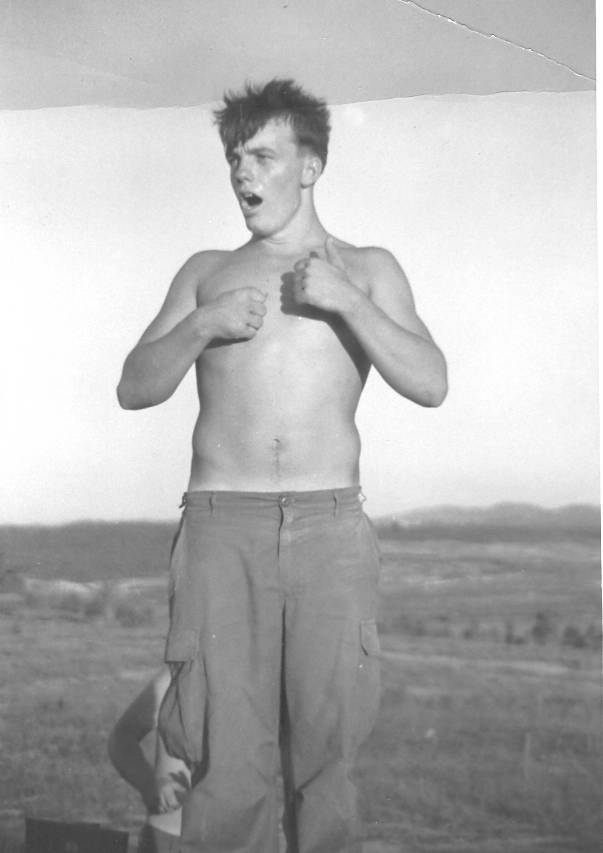 Leonard Haas
Leonard Haas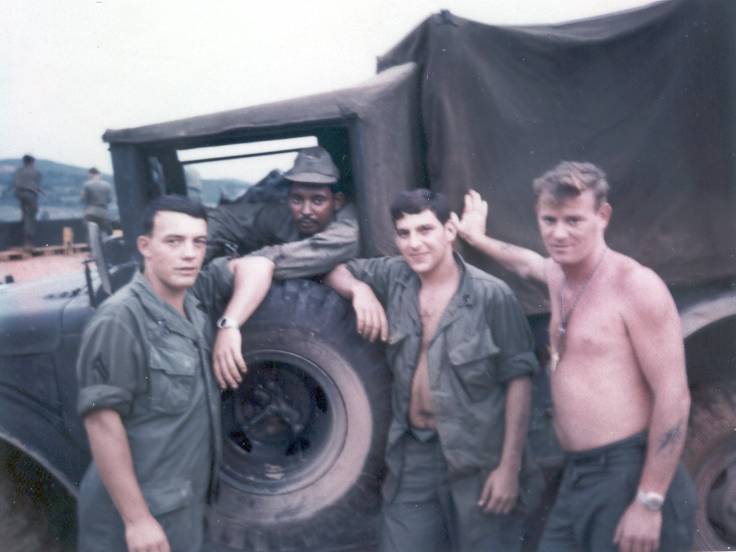 Left to right, Leonard Haas, John Duggan, Sgt. Murphy, and the driver is unknown.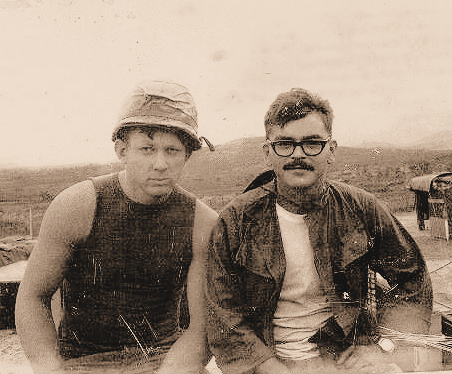 D.D. Couch and Frank. Frank was the motor man and was from Alaska.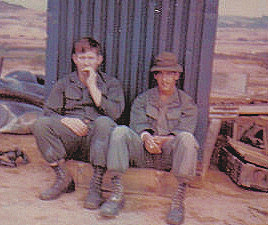 D.D. Couch on the left and John Farrand. John was the ammo Sgt.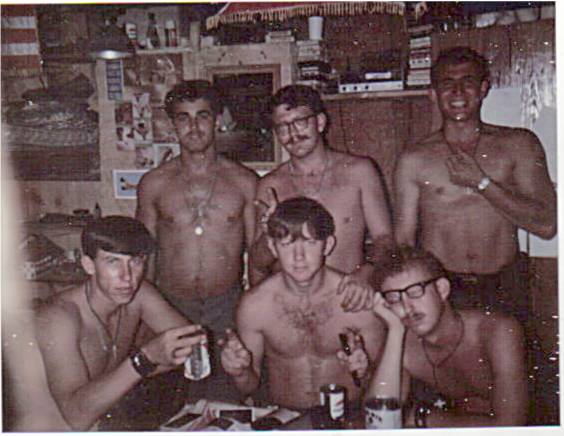 Going away party for Gerald Stout. Stout is front left, D.D. Couch in the center and Dick Sharp on the right. D.D. couldn't remember the other names.