The following photos came from Mr. Al Simms who was in the 1/14th Radar in 1967 - 1968.

AC Sanders who was the Battery Commander of Charlie Battery at this time said that they moved from a God-forsaken LZ up north southwest of Danang to establish LZ Clifford. He said the elephant grass was 10 to 12 feet tall. From what AC said things didn't go as they should have. AC also said that after 10 days to 2 weeks they noticed the infantry being lifted out, but no one came for them. Battalion forgot to relay on to the choppers to get them out. The battery was left out there for a couple of days with no infantry support. Everything worked out and they got out in good shape.
When the battery left LZ Clifford they went to Tra Bong to LZ Gator.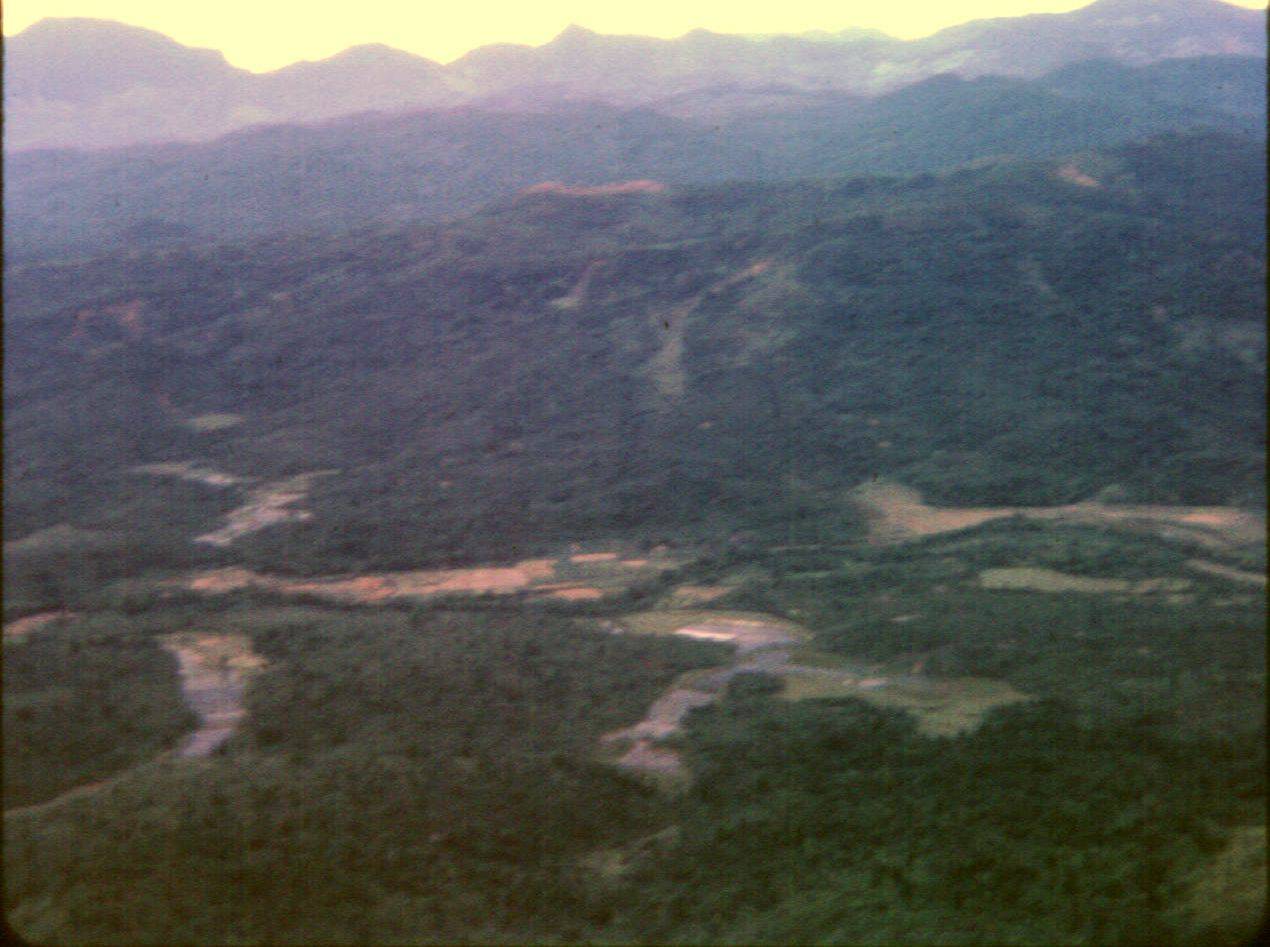 This is a shot taken from LZ Bowman. Look across the valley in the center you will see a hill top that is brown. That is LZ Clifford.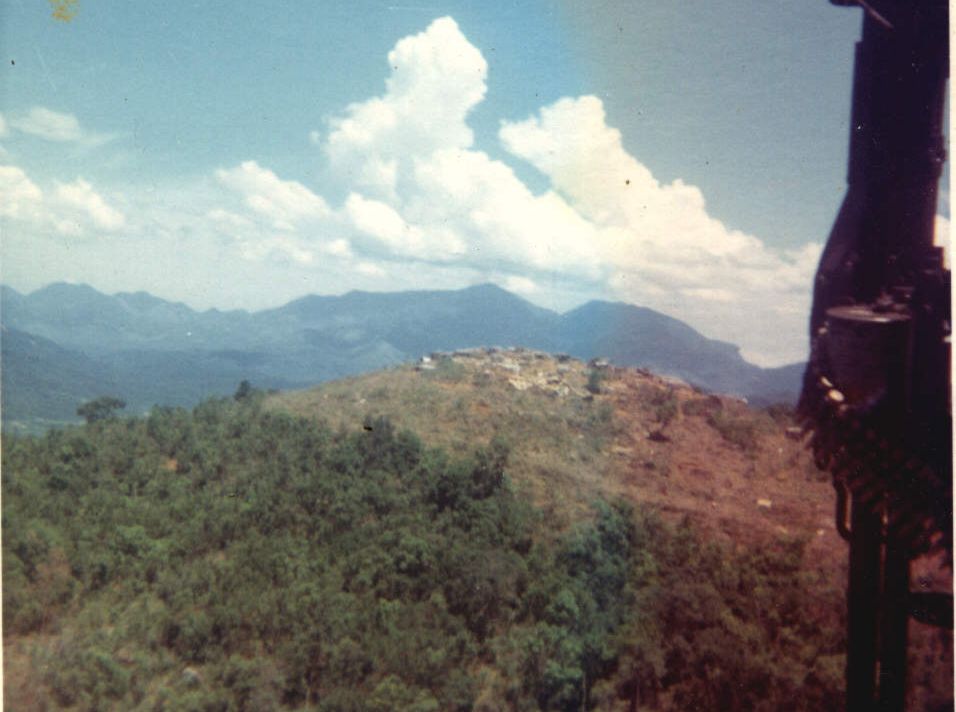 This is a shot coming in to LZ Clifford.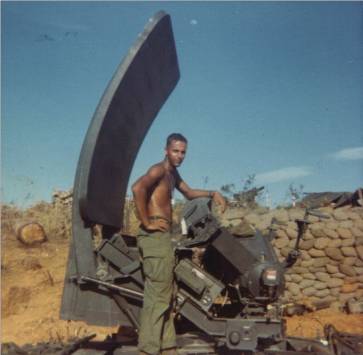 Al Simms on his Radar machine.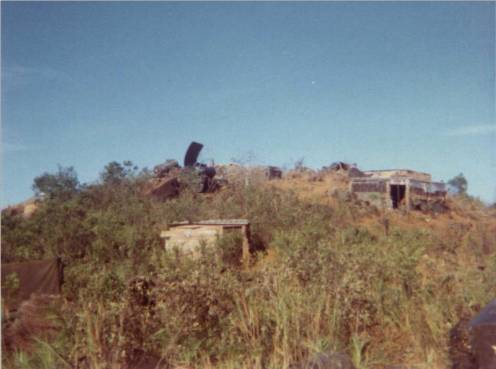 Al said that this was the artillery side of the hill. Looks like Shanty Town.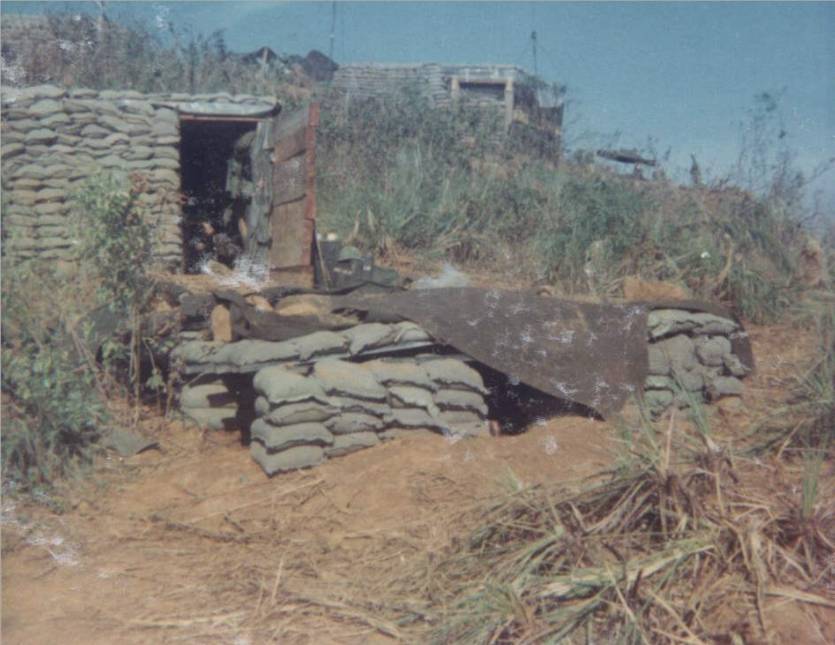 The bunker up close is the radar bunker and the one on the hill is FDC's bunker.
Jeep on top of the hill? When we were at Bowman we didn't have a jeep or a 3/4 ton truck.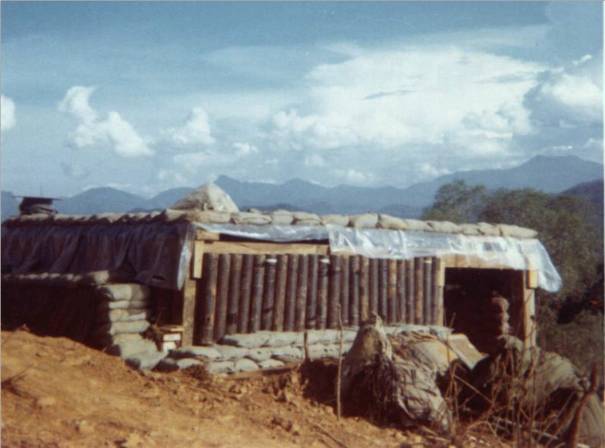 Another shot of FDC.
One of the guns.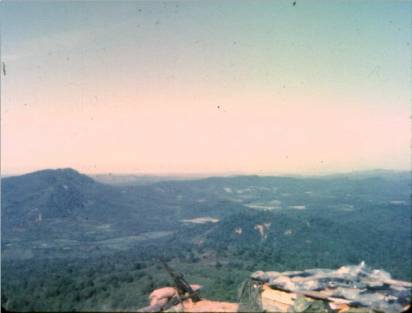 North east view off of LZ Clifford.
Infantry side of the hill, what a shit hole.