The following pictures were donated by A.C. Sanders.
Looks like alot of action taking place.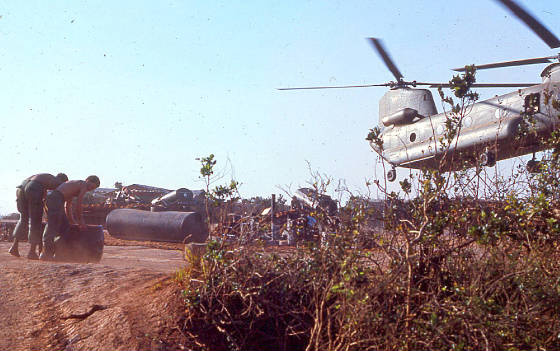 Chinook dropping something off or taking something out.
There are two guns that look to be loaded. From the way the man under the Chinook looks he is slinging them out.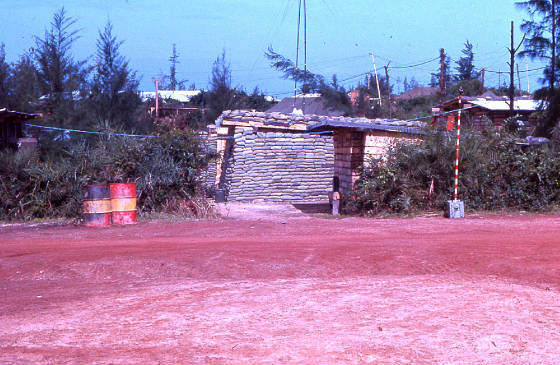 Fire mission, I don't know who the men are.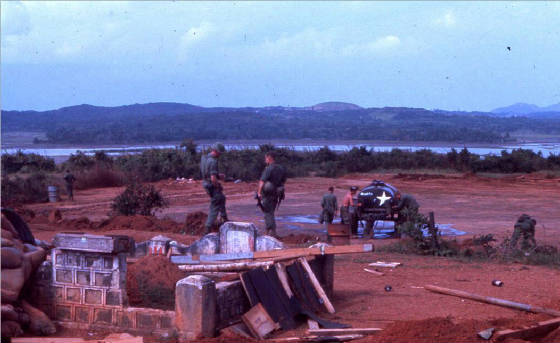 Here is the running water on a fire base. Ltc Roach and Maj. Seamon of the 1/52nd waiting on a charlie-charlie at the chopper pad on Flayerty. AC was their artillery liason officer at the time.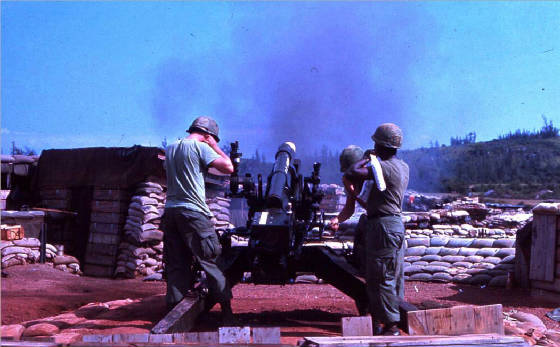 Fire mission, I don't know who these men are in this picture and the ones to follow.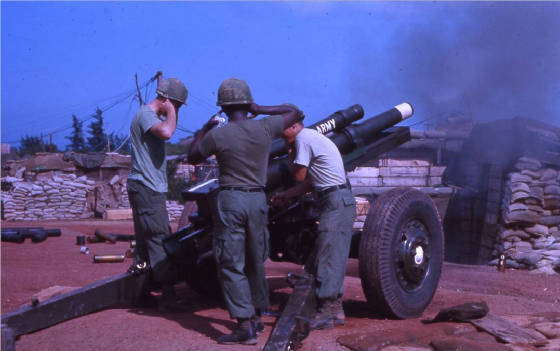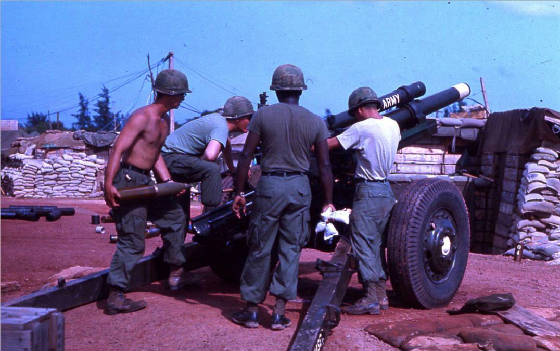 Must be an officer in front of these boys with them saluting.