The following photos donated by A.C. Sanders.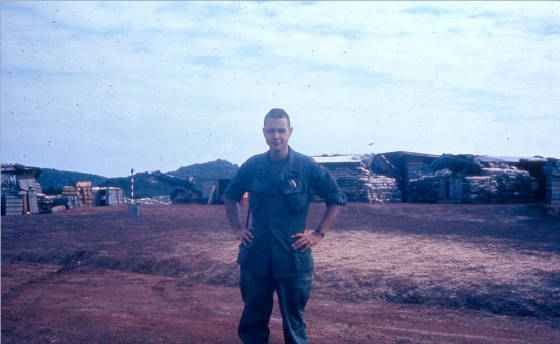 Lt. Richmond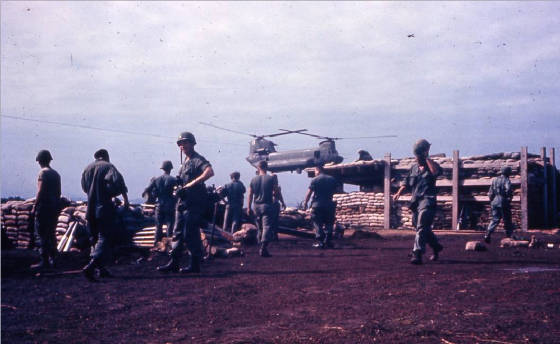 Looks like there may be some Brass on the hill.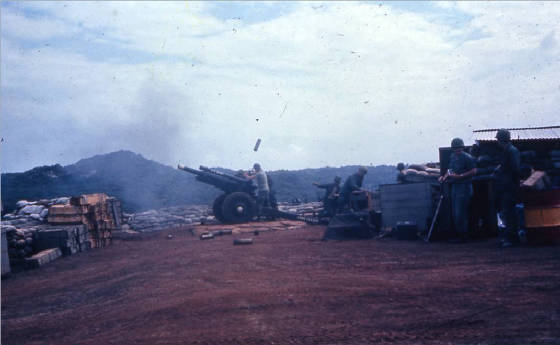 Fire mission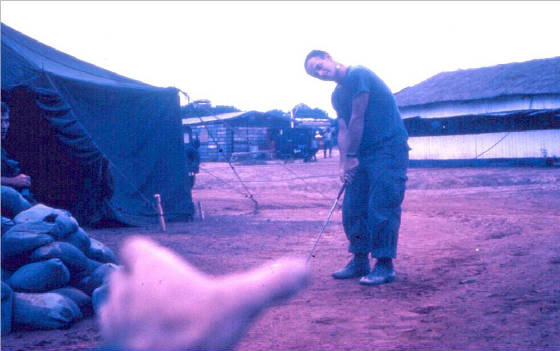 The man with the golf club is Carl Higgins, while in college he played for Oklahoma State. A.C. said he was a chart operator. Larry Banks said Carl wanted very much to become a professional golfer.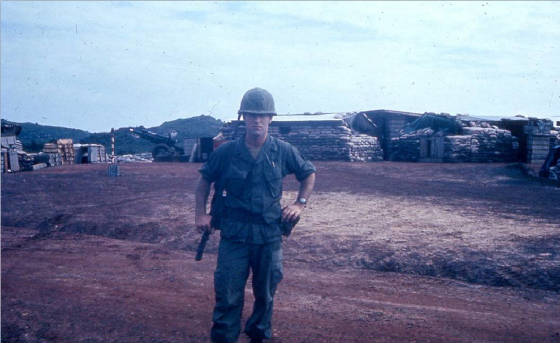 Lt. John Myers
Photo furnished by Joe Morici.
Picture taken in Chu Lai 1/27/68
Left to right Joe Morici, Angelo Torzelli & Ralph Devarti.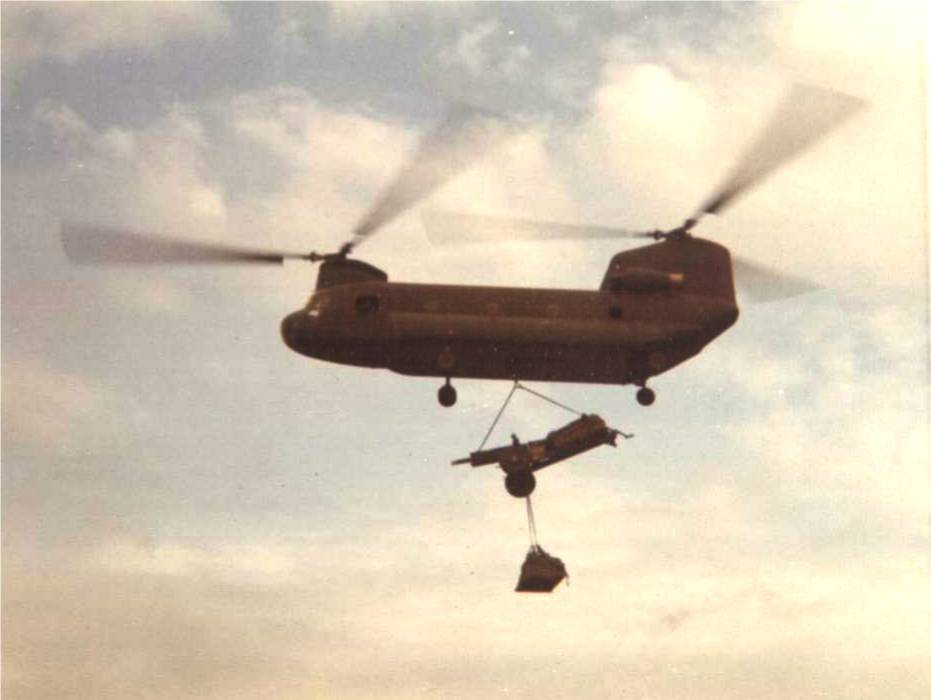 Photo furnished by George Holdegraver. Chinook on the move with gun and ammo.