The following photos were donated by A.C. Sanders.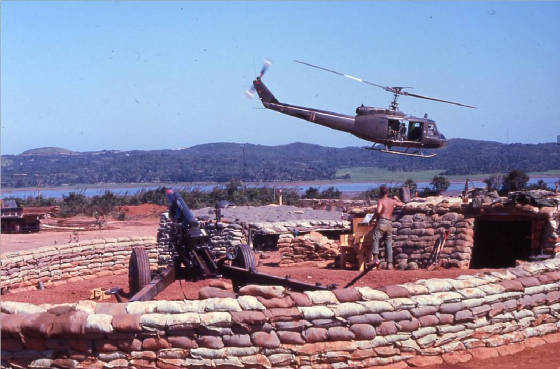 What a nice shot with the slick in the back ground. This is gun #1's gun pit.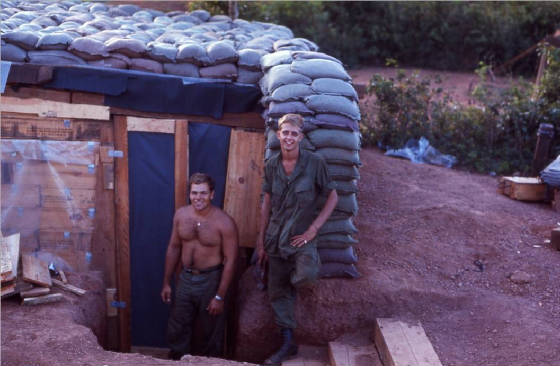 Man on the left is Ronald Monte and the man on the right was called "Meatsy". I am told that Ronald was in charge of keeping the generators running.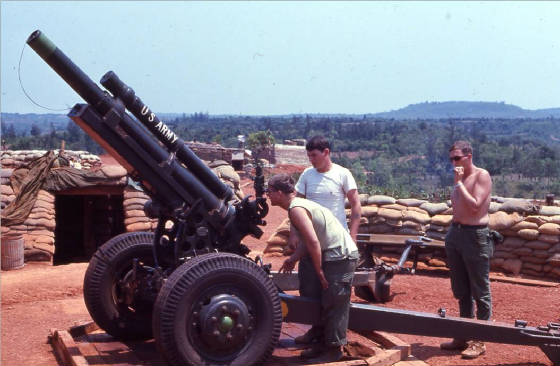 The man on the sight is Robert Heinbach, William Diamond in the white T-shirt and the other man is unknown.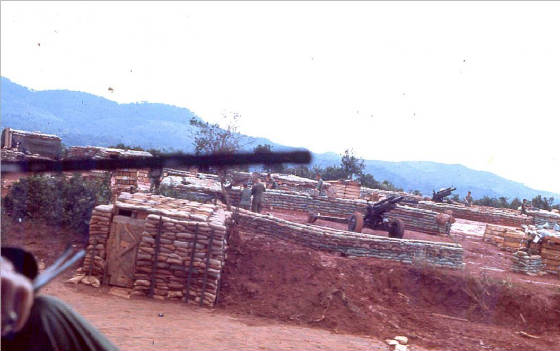 This shot was taken from a chopper.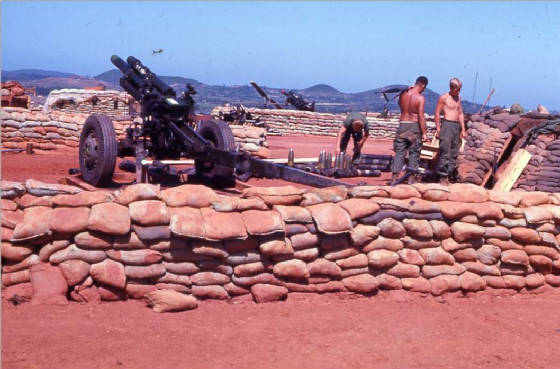 Men unknown. Breaking down ammo, this was a job done everyday.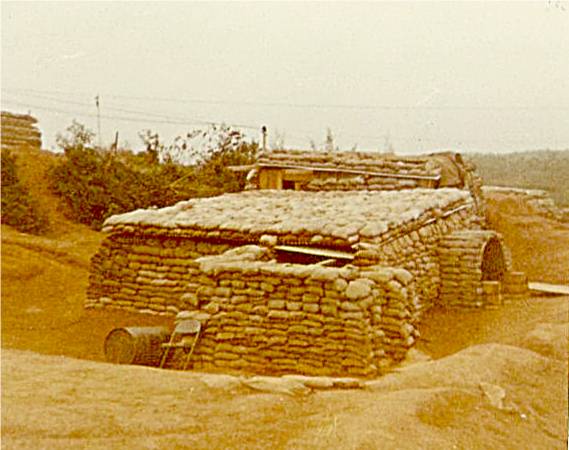 FDC Hootch donated by Frank Lavellee
Lt. Frank Lavallee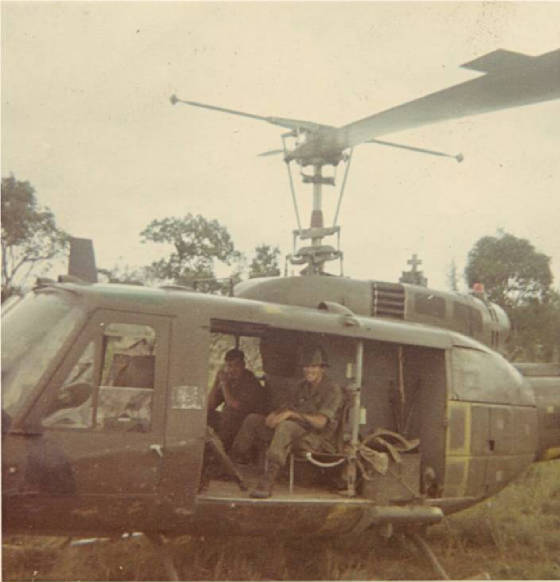 Frank Lavallee on the right and Michael Wright.
These two men are FDC chart operators , the man on the left is unknown and the man on the right is Michael Wright. Looks like they are enjoying some hot Schlitz beer. I remember if you tried to drink hot beer very fast it would foam up and come out your nose.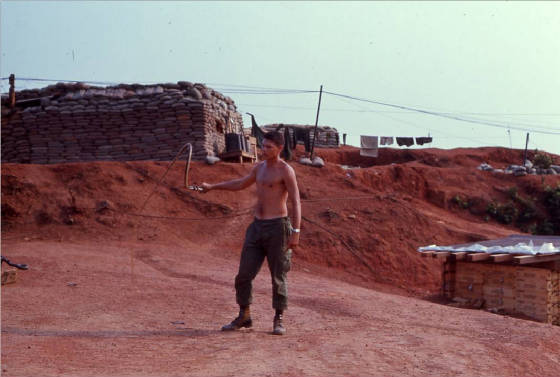 Dean Foster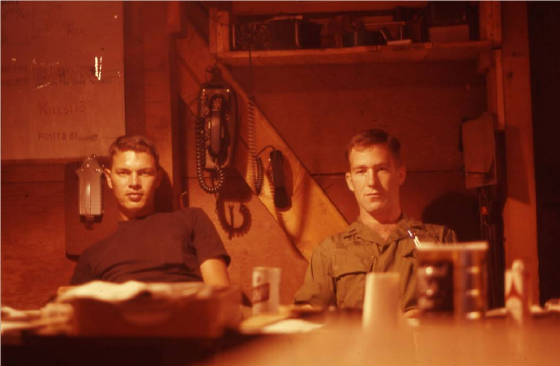 Left to right Dean Foster & Lt. John Meyers.