The following photos were donated by A.C. Sanders.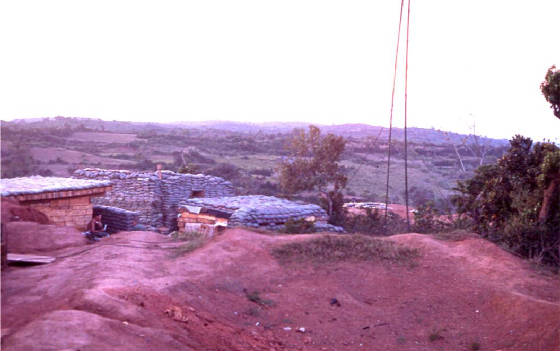 My guess this is FDC.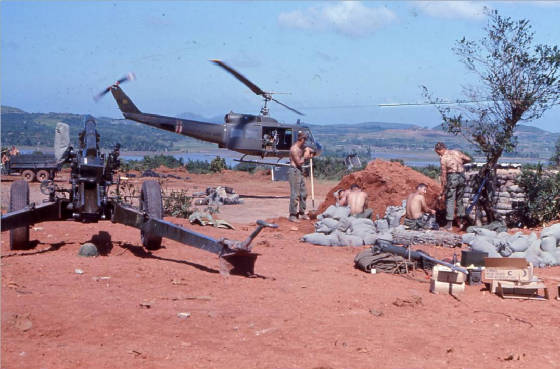 Fill those sand bags boys.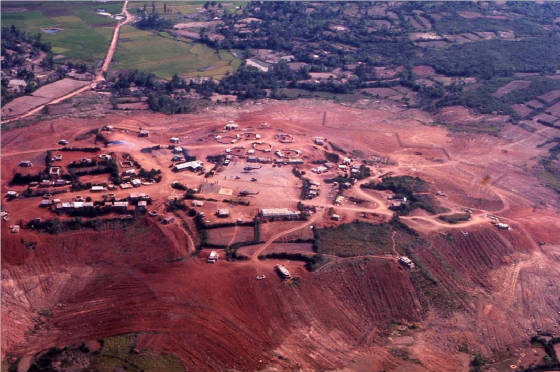 LZ Ann from the air.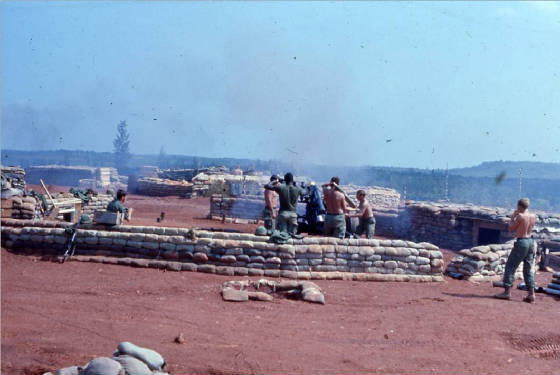 Fire mission
Jackie Sanders on top of the sand bags watching the card game. Terry Fisher far right with the hat on and the others are unknown.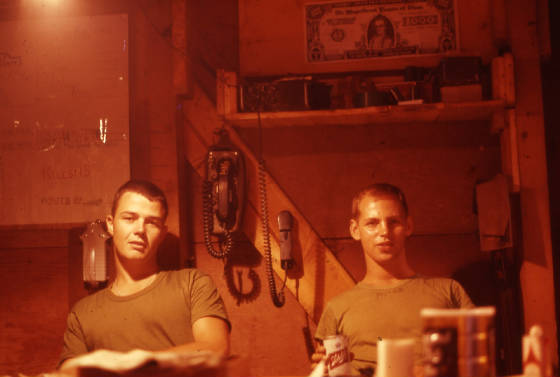 John Horton on the left an Mike Pfetsch on the right.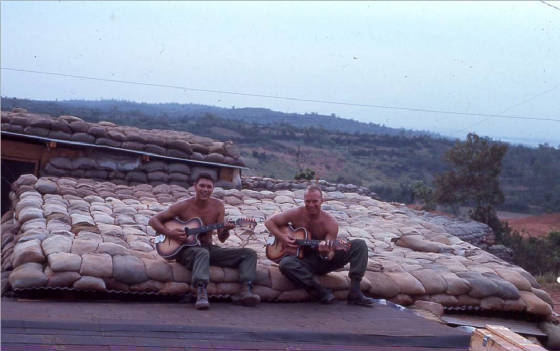 Left to right Dean Foster & A.C. Sanders. A.C. said that Dean taught him how to play. A.C. said that they paid five dollars for the guitar. Dean got it in a vill just off highway 1. A.C. said that Dean was a very good player.