The following photos were donated by A.C. Sanders.
Looks like this gun is ready and waiting for a fire mission.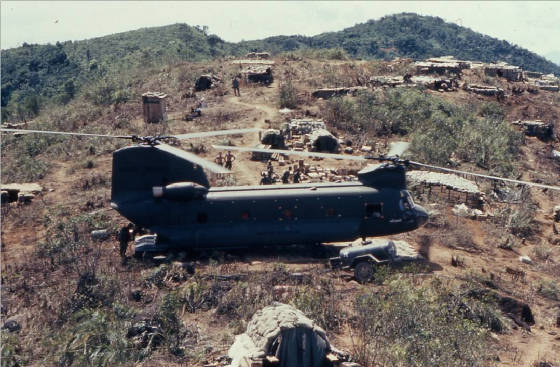 Chinook on LZ Clifford, don't know why it is sitting on top of the LZ like this?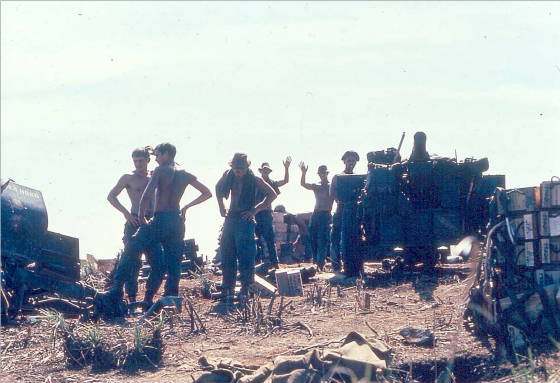 Some of the guys waving to Mom and Dad. The others are thinking where do we start first, there isn't a place around here that is flat.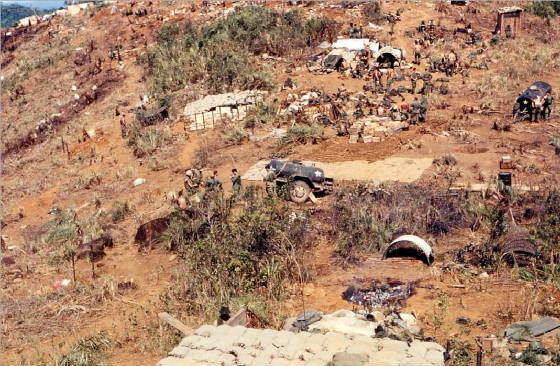 There is no place like home.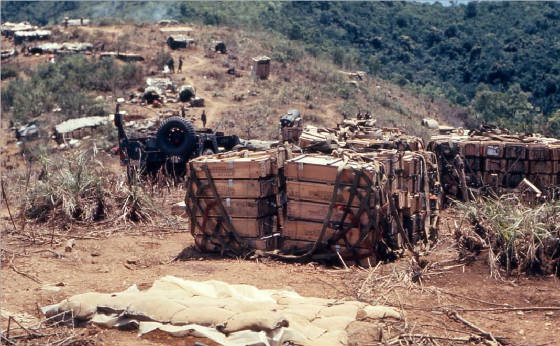 You are looking at work yet to be done.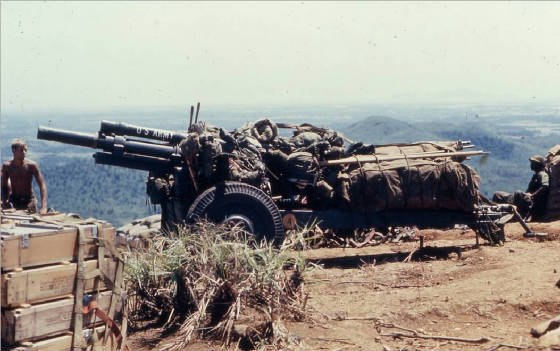 From the looks of things this young man is thinking don't roll.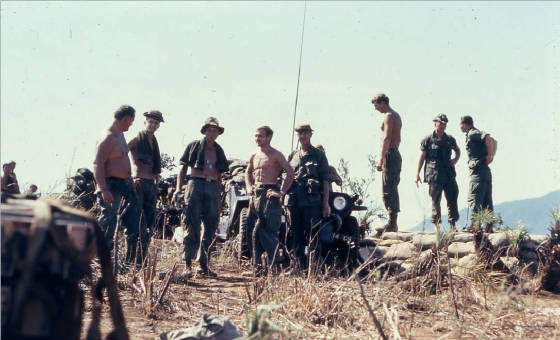 From left to right, first man unknown then Meatsie with a bush hat on, then Terry Fisher with the big bush hat on, and then the fifth person from the left is Joe Fridley in the funky bush hat all others are unknown. Joe A.C. gave me this information.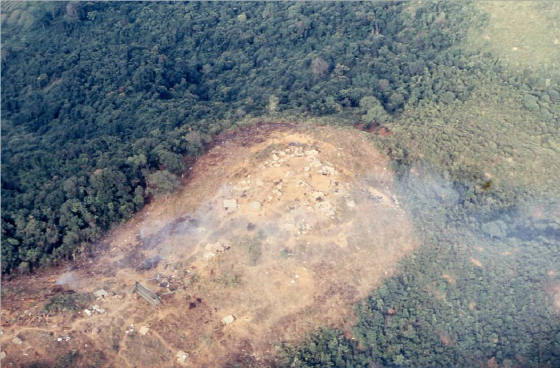 LZ Clifford from the air. If you look real close you can see the Chinook on the hill. It looks like it is just sitting there but A.C. said when he took the picture the sutter speed made the rotor blades look like they weren't turning.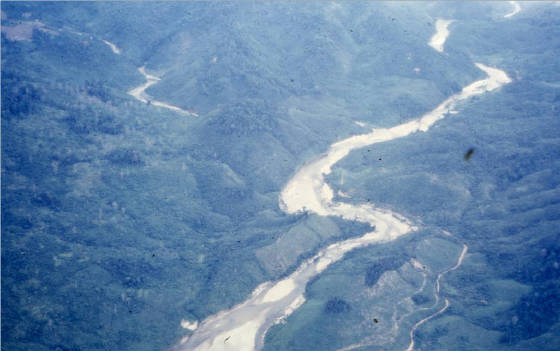 A.C. said this is the Tra Bong River as they were approaching Tra Bong Special Forces Camp.