The following photos were donated by A.C. Sanders.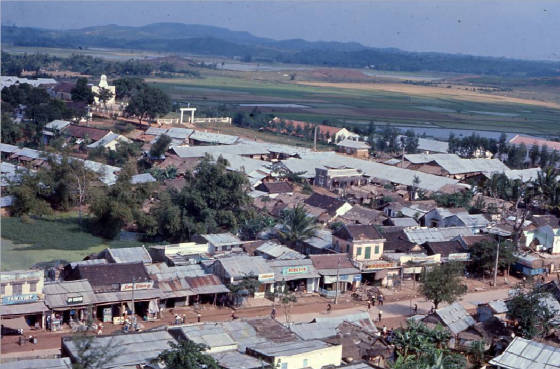 Looking down on Highway 1, this is Quang Ngai City, provencial capitol of Quang Ngai Provence.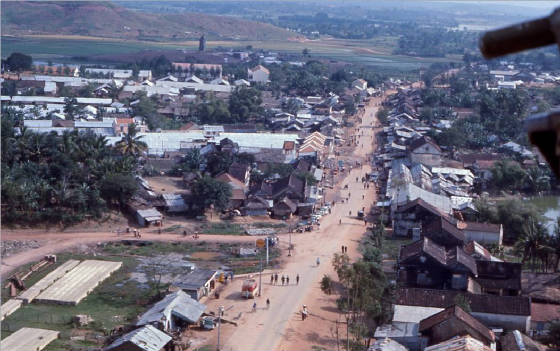 I guess you could call this Interstate 1 Vietnamese style. Quang Ngai City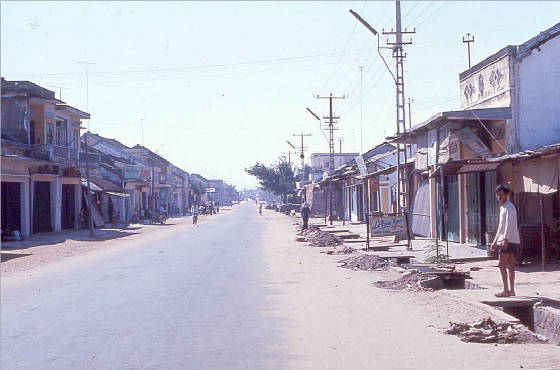 Main Street in Tam Ky, not to many people around this time of day. Most of the people take a break in the heat of the day.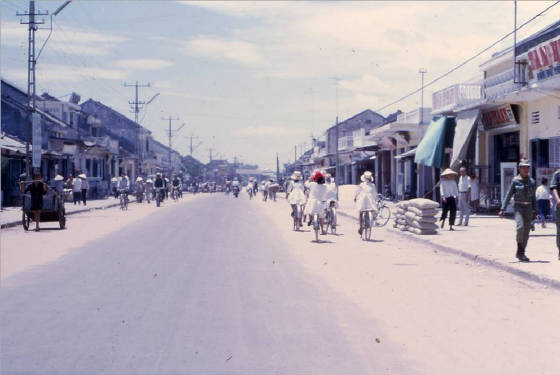 It looks like high noon in Tam Ky.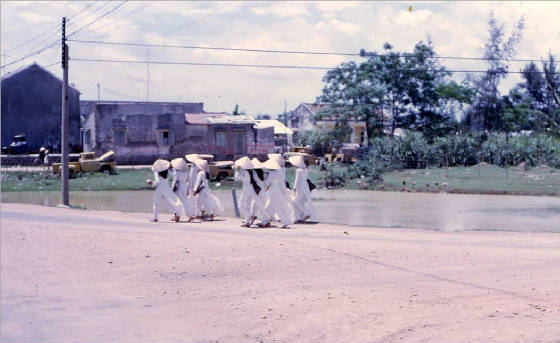 I think these young ladies are from a school close by. Check out the 1958 Ford pickup with the hood up on it.
These are the deluxe apartments with a place for your business on the bottom. It isn't a two car garage.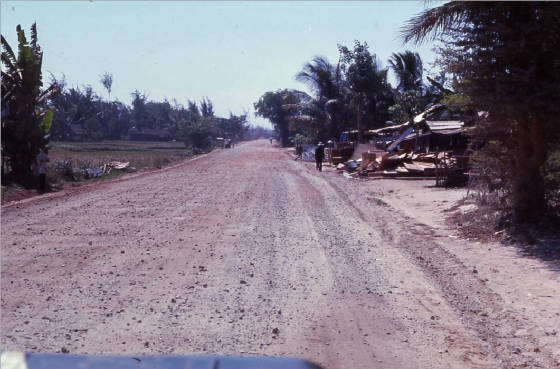 Out of the rat race of city living to the suburbs. On the way to LZ Baldy in May of 1968.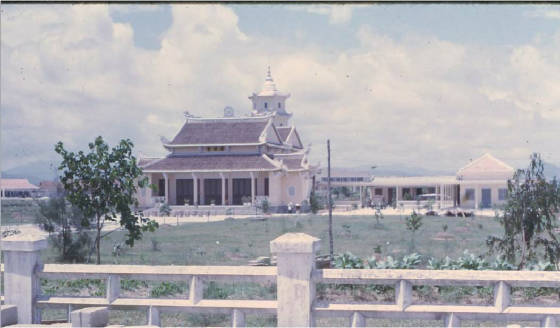 This is a Buddhist Temple just north of Tam Ky.
Same Buddhist Temple, on the outside looking in. North of Tam Ky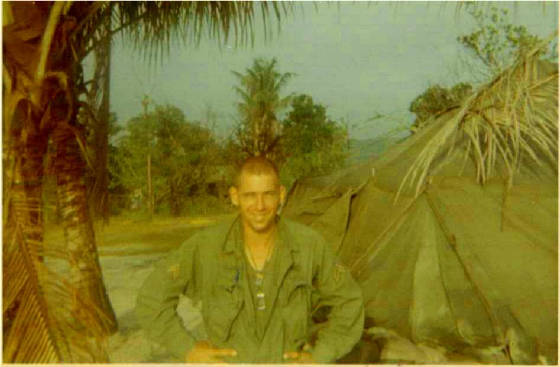 George Holdegraver at Duc Pho.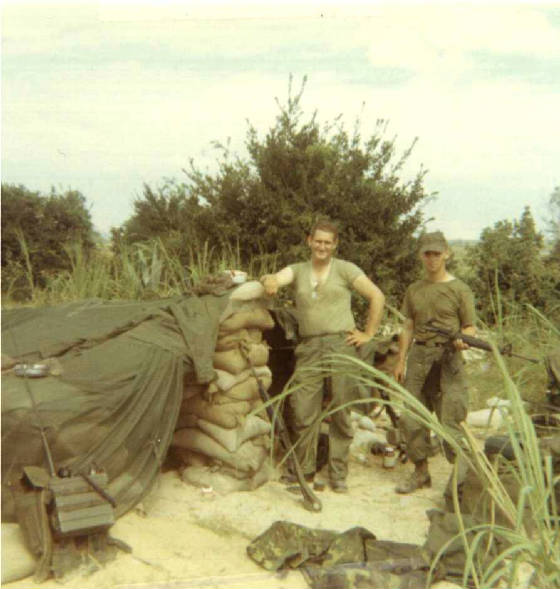 Lanny Dibiasi and Mike Pfetsch at Duc Pho.