The following photos were donated by A.C. Sanders.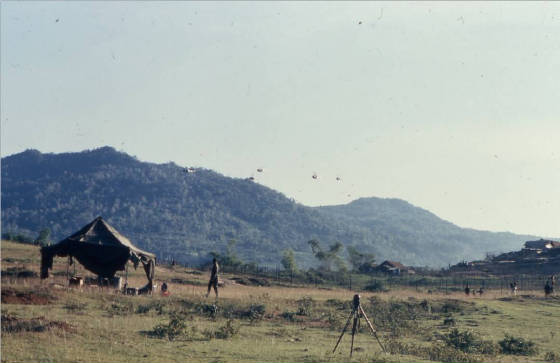 It looks like the battery hasn't been here very long and they are trying to get things set up. If you look at the photo you will see several choppers coming in. They were the battery proper coming in. A.C. said that they didn't have any infantry manning the perimenter, the guys from the battery and Montagnard forces with the special forces camp pulled perimenter guard.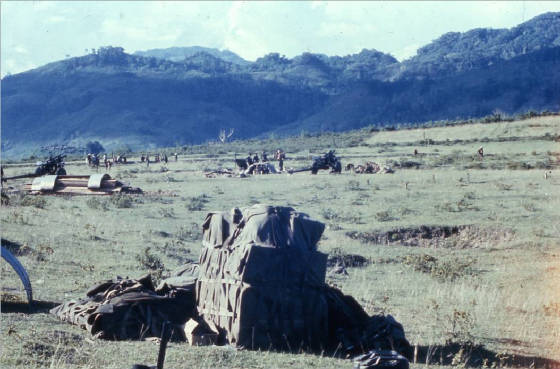 Men in the battery hard at work getting things set up. If you look on the right side of the photo you will see a hole. My guess is that this is were some type of explosion has gone off to make the whole.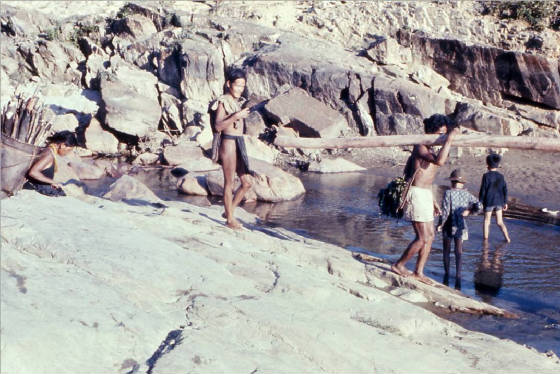 A.C. said Tra Bong was like going back to before Christ's time. As you can see the folks were wearing loin clothes and using crossbows. A.C. said he still had the crossbow that he got from the village chief. I think these people were called Montagnard People, I myself never went to Tra Bong.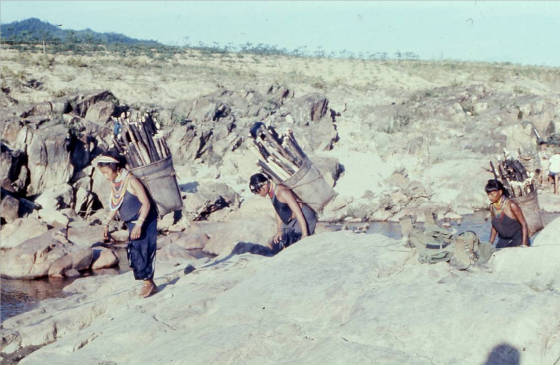 The women bringing in the wood.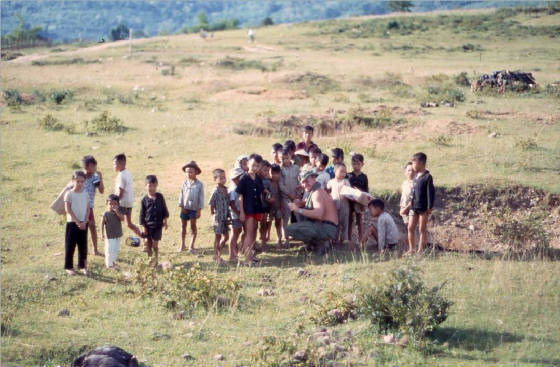 A.C. said that he thought this was Don Sylvester with the kids. I think it is A.C. with the kids.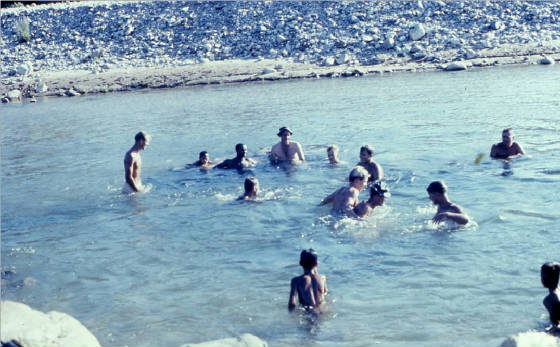 This had to be the best moment of the stay at Tra Bong.
Don't get caught with your pants down boys.