The following photos were furnished by George Holdegraver.
This story starts out at Fort Hood Texas in the late summer of 1967. I am told that before going to Vietnam Charlie Battery was a 105 self propelled howitzer battery. George tells me that before they deployed to Vietnam that the battery was going to be a 155 towed howitzer battery. There was something about the security clearence for the 155's. This had to be because the 155 howitzer was capable of fireing a nuculer shell. So what they got was the 105 towed howitzer in its place.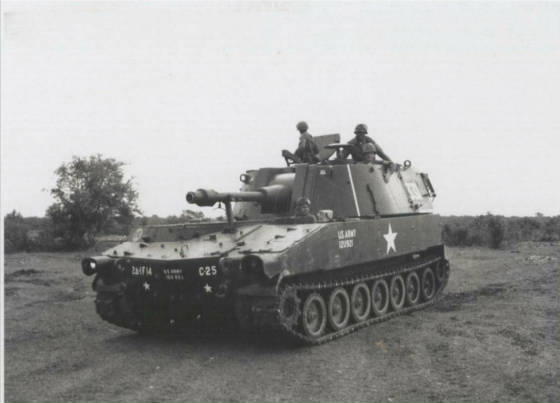 105 Self propelled howitzer M-108. I don't know who is in this picture, but I do know this is in the woods at Fort Hood.
Training in the woods of Fort Hood, looks like they might have a fire mission going on.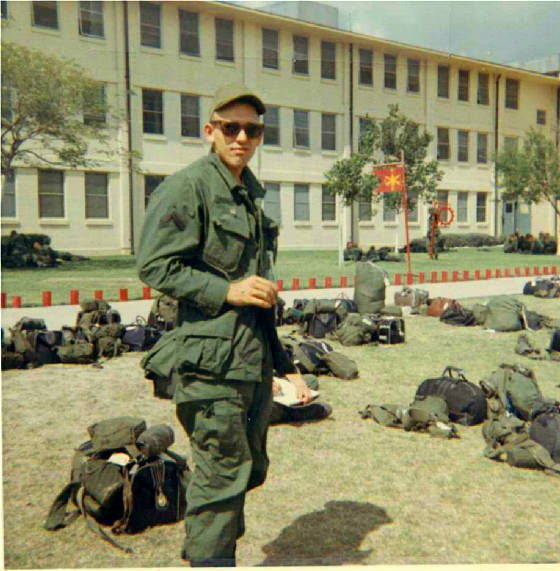 George Holdegraver out side the barracks at Fort Hood, Texas. It looks like they are getting ready to ship out.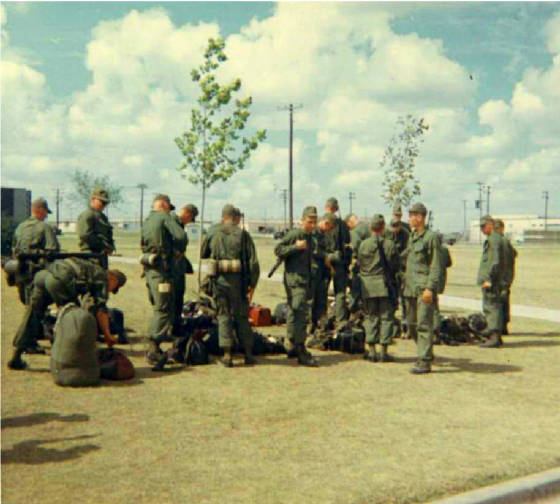 Unknown troops getting ready to ship out.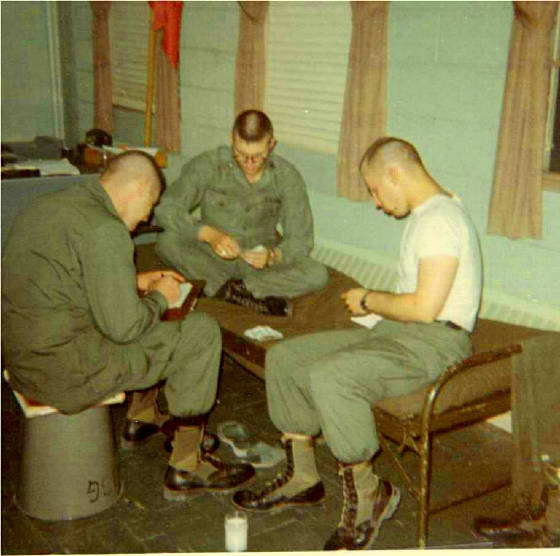 Left to right, Terry Fisher, Norman Fine, and Mike Pfetsch.
Tom Friday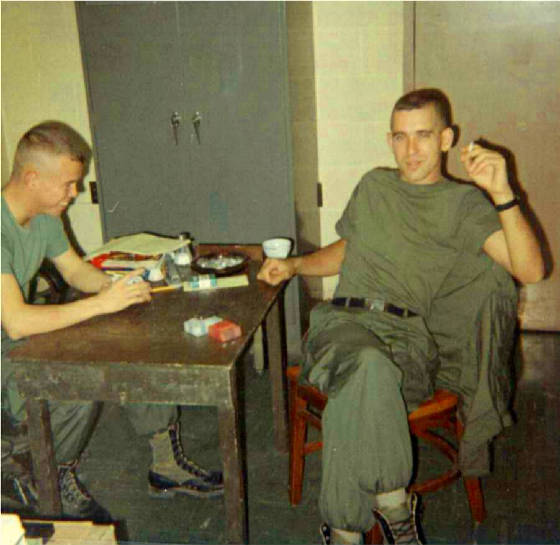 Dennis Flageler on the left and George Holdegraver.
Someone is in trouble, she's got the M-16 and all she needs is a magazine to go in it.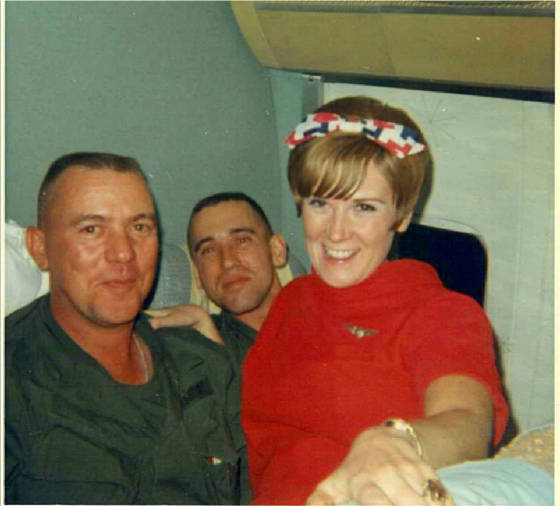 It looks like Joe Fridley has swept her off of her feet. Or was it that she felt more comfortable with Joe because she knew she was safe with and old guy. She didn't trust the young guys on this plane. That's George Holdergraver in the back ground, he is taking lessions from Joe Fridley.