The following photos came from George Holdegraver.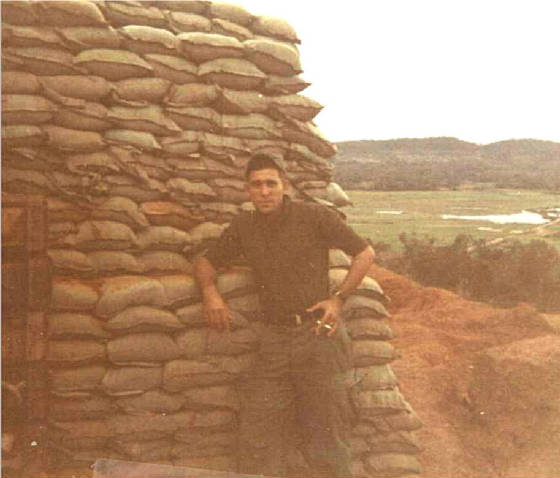 George Holdegraver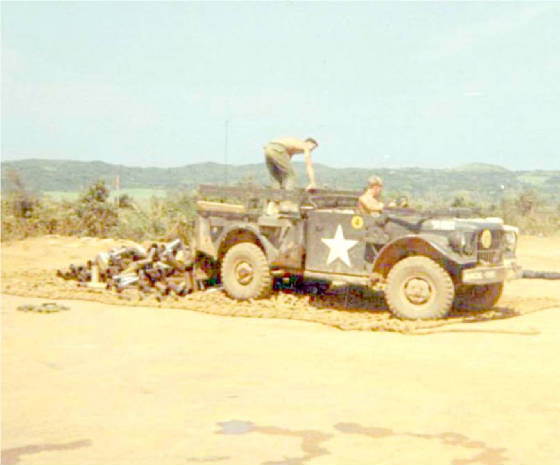 The man on the back of the truck is unknown and the driver is Robert Munro, what they are doing is dropping off the brass canisters on to a sling so they can be picked up and taken back to the rear. A Chinook would come in and pick them up. This was an everyday job.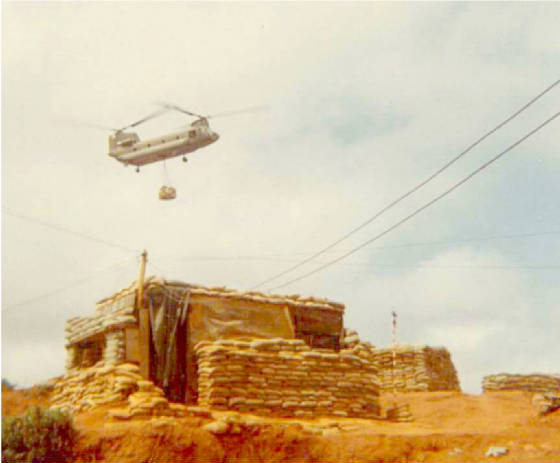 Looks like a sling load of ammo coming in.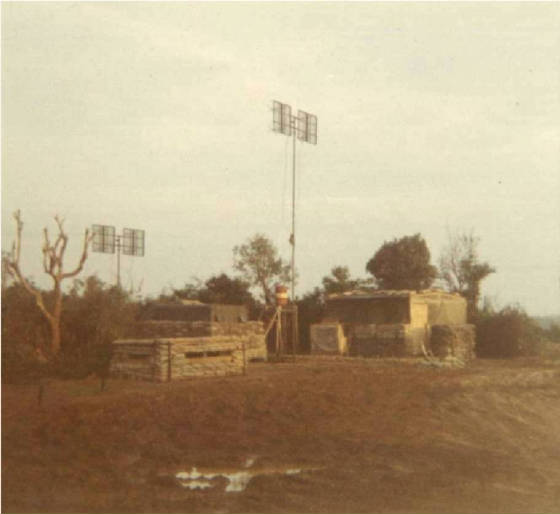 UHF Antennas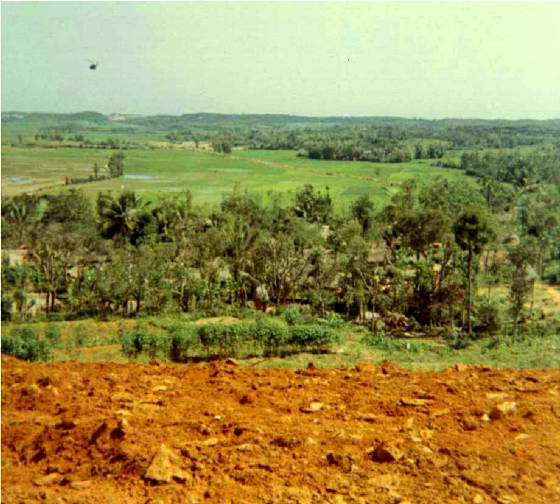 Village at the bottom of LZ Ann.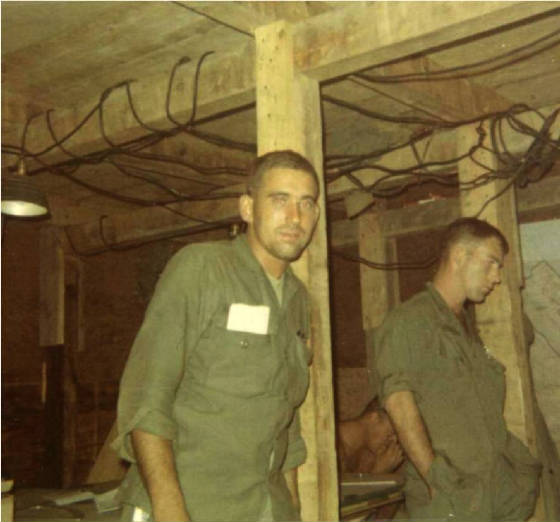 George Holdegraver and Lt. Meyers in FDC.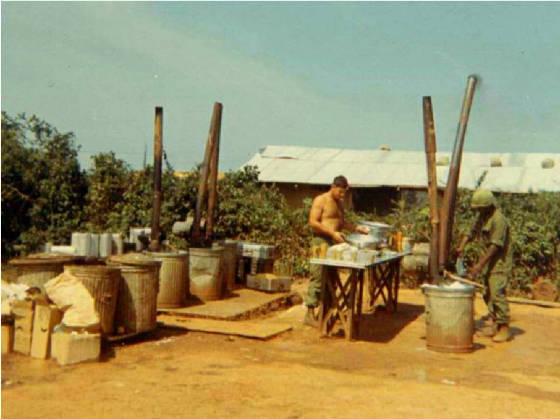 Terry Fisher doing laundry, man one the right unknown.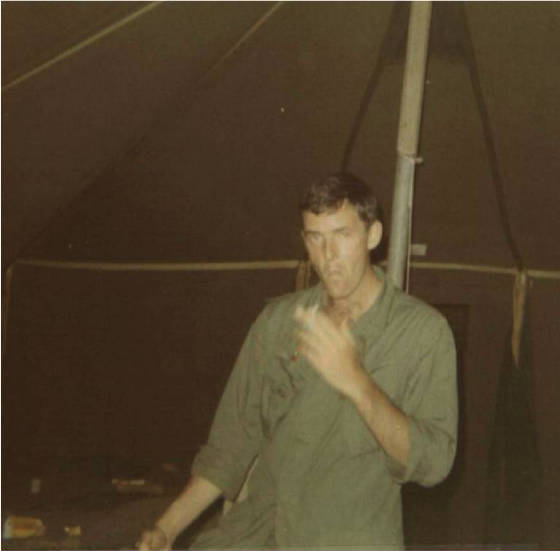 John Sprague taking a big drag on a smoke.
John Sprague on the left and George Holdergraver on the right. Looks like John is telling George that this hot beer isn't bad once you get used to it.