The following photos furnished by George Holdegraver.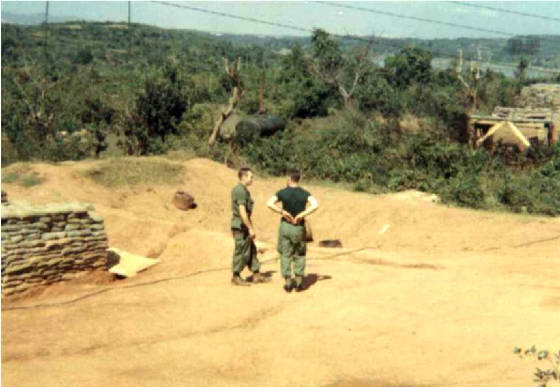 Left to right Tom McKinley and John Meyer.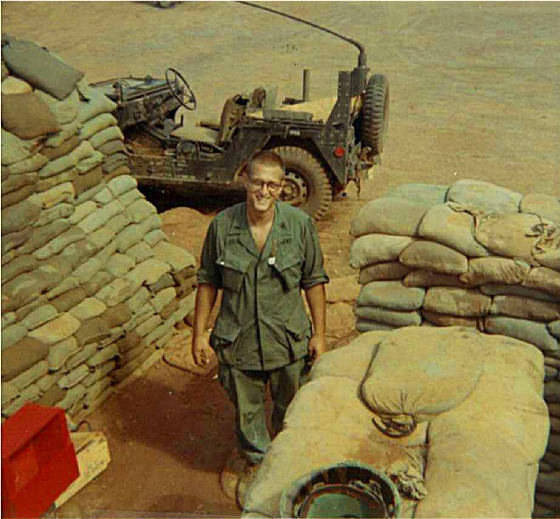 Don Sylvester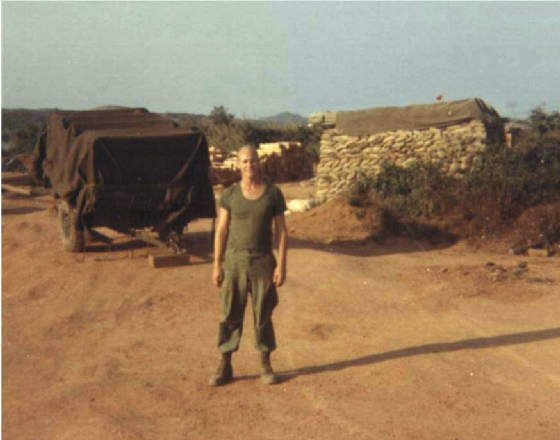 John Mejear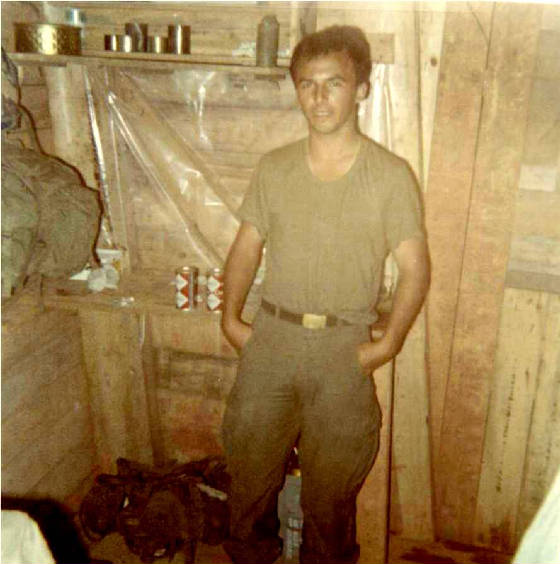 This could possible be Ronald Badke.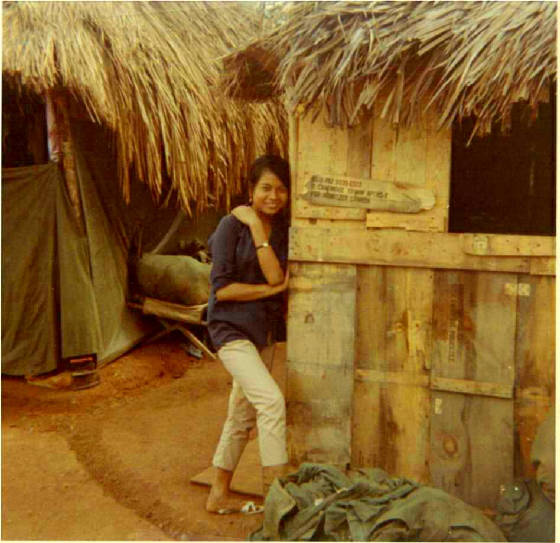 This is Lon the laundry girl. This is what she has to say, you numba one GI.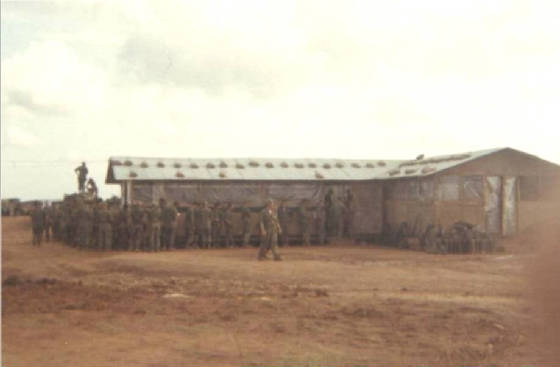 Looks like the chow line.
Inside FDC the two men are unknown.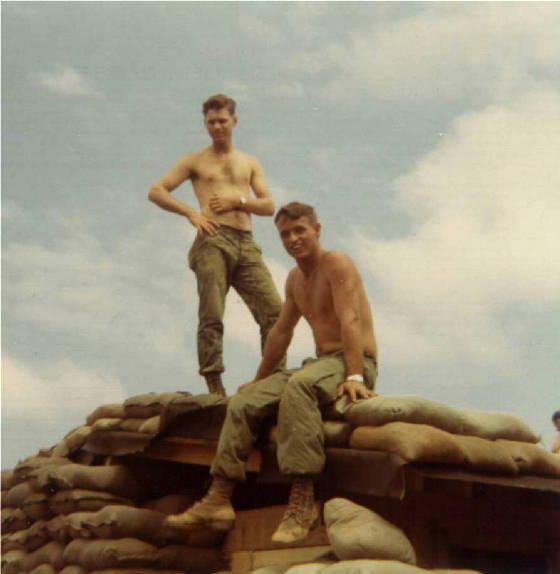 Bert Riley and Rex Lee
1/52 infantry