Photos furnished by David Laukat.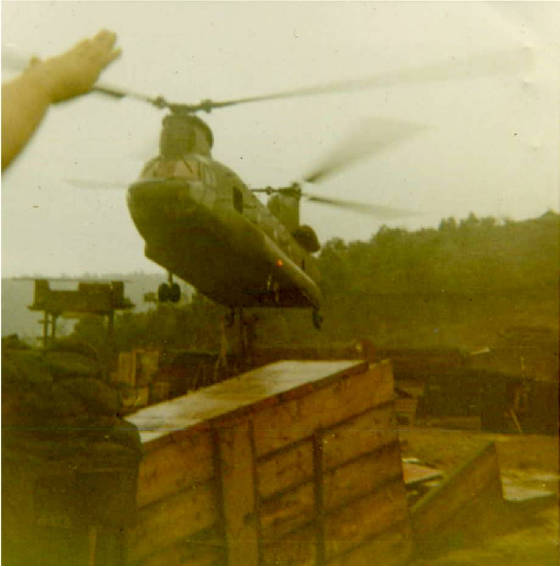 Resupply done in a tight place.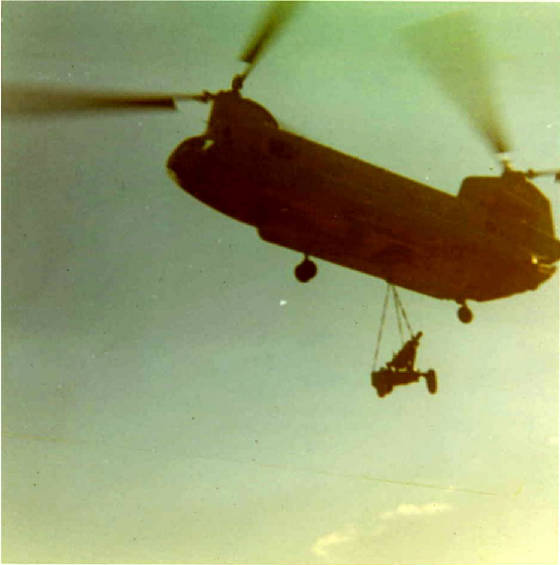 Gun coming in.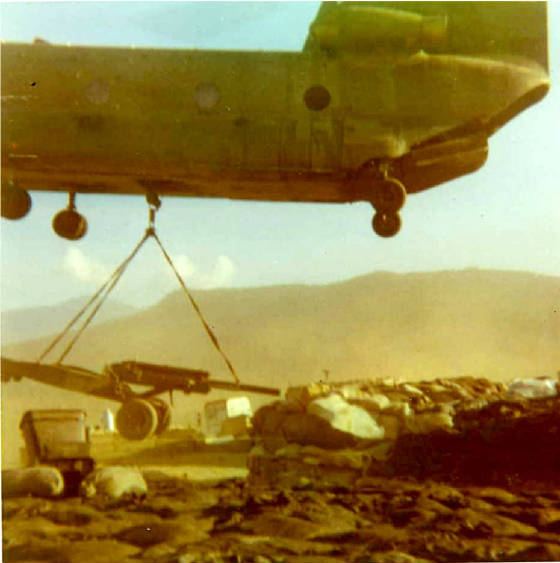 Placing a gun in the gun pit.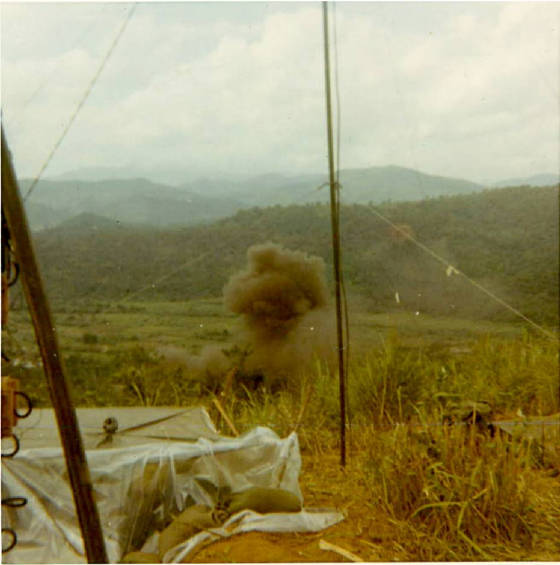 The dirt and some smoke you see is from an in
coming round from Charles. It was probably a mortar round.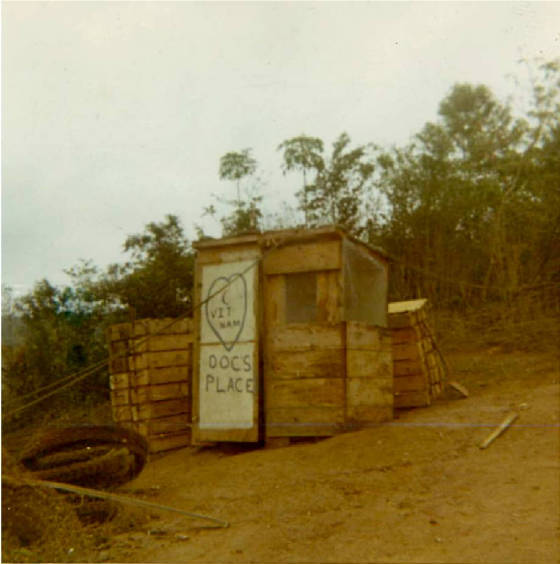 Doc's Place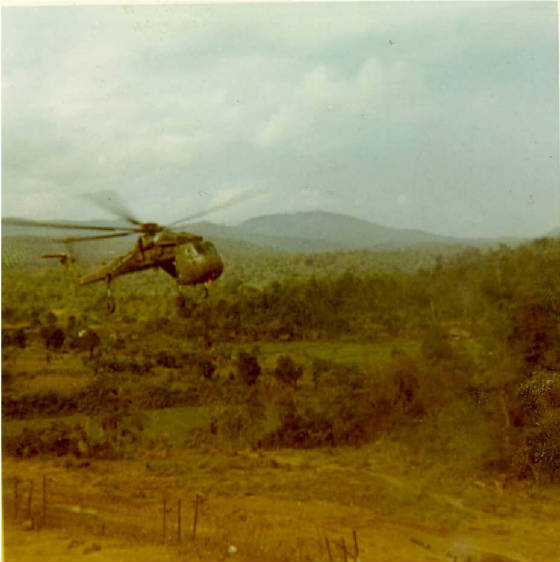 Flying crane.
Flying crane getting ready to pick up a bulldozer.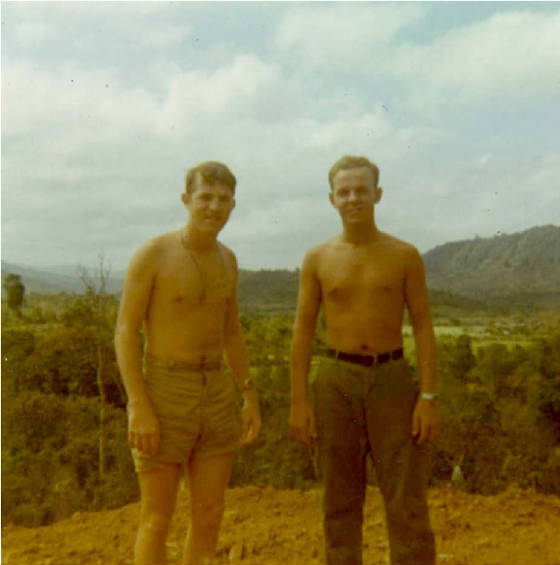 Spec. 4 Hopkins & David Laukat.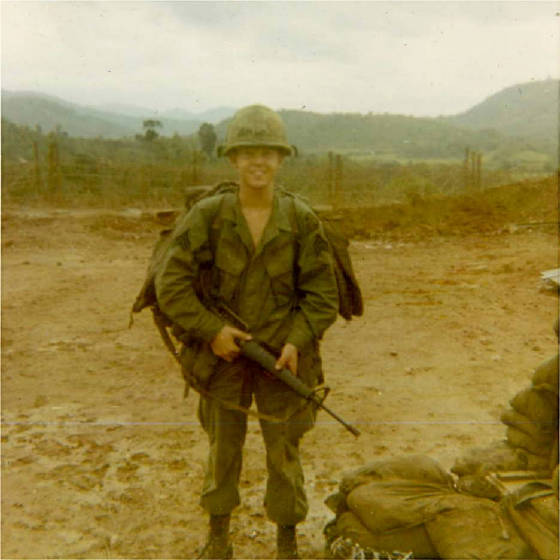 Sgt. David Laukat ready to move out.