LZ Professional was located in The Dragon Valley, The Valley of Death, or Death Valley. It was known by all three names.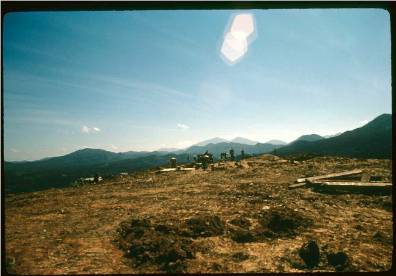 Some of the gun crews working on building Professional.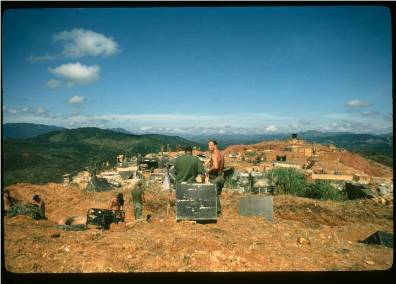 Cpt. Natvig on the right. This is looking from the FDC side of the hill and in the background you can see the infantry side.