The following photos have a copyright on them. The photos were furnished by Mr. Dick White who was with the 1/46 during this time.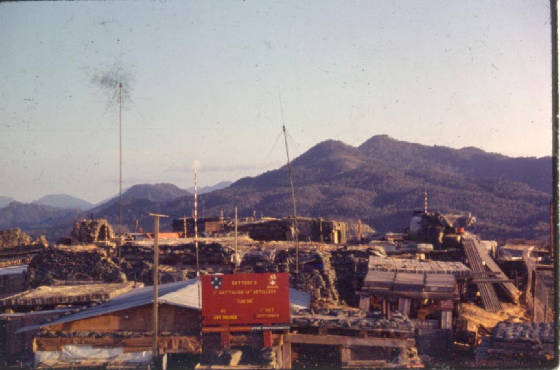 Photo taken in Feb. 1970. The photo was taken from where the 81 mm Mortar position was looking south at the artillery side of the hill. It's hard to make out but the red sign shows it to be B Battery 1/14th.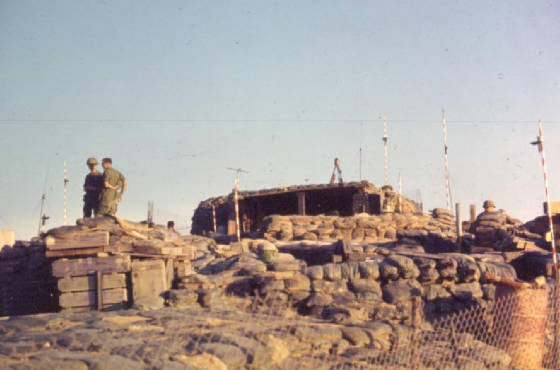 Notice the chain link fence in this and the other photos. This was put up to set off and RPG'S and recoilless rounds before they hit anything. We never had this when we were on the hill in 1969.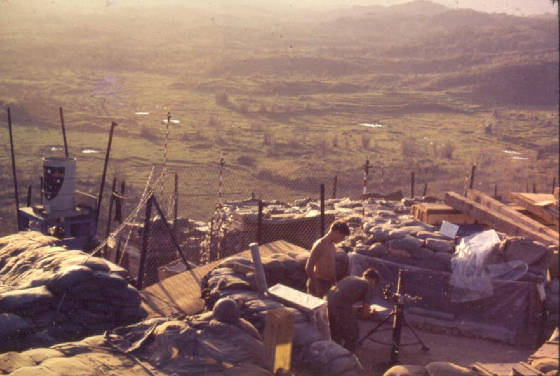 This mortar position is just off from where our gun #4's gun pit would have been when Charlie Battery was on the hill.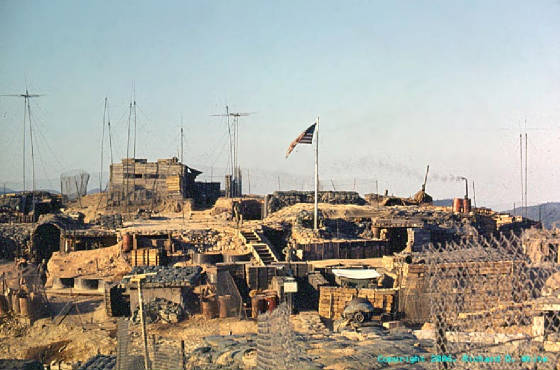 This is looking at the Battalion CP for the infantry.
Upper chopper pad, looking northeast, January, 1970. The Paymaster had just handed out the MPC to the troops.
A basket ball game is going on at the east side of the hill, just below the upper chopper pad, looking northeast, Febuary, 1970.
Looking up at LZ Professional from the lower chopper pad, Febuary, 1970. Some of the men in this picture are new in country. As you can see it looks like they are really looking things over. Like Dick told me the Mother's Day attack of 1969 was legendary by the time he landed on the hill in December, 1969. The ashes of the Chinook were still on the lower chopper pad - a sobering sight for FNG's landing there for the first time.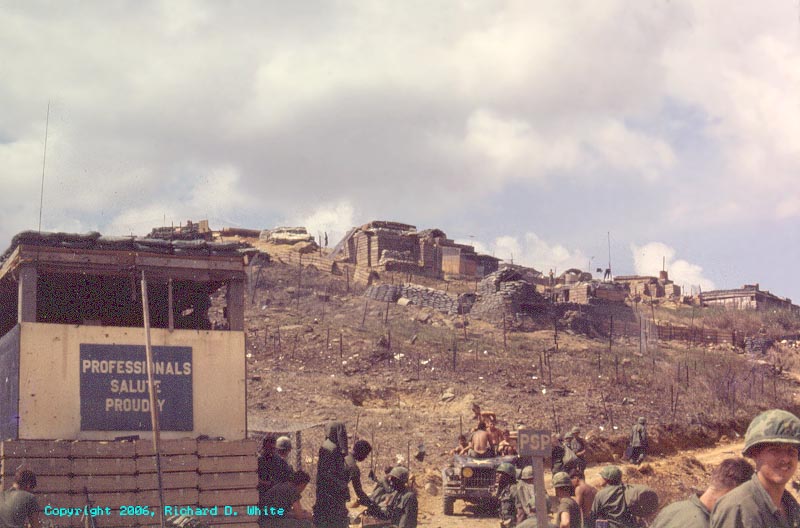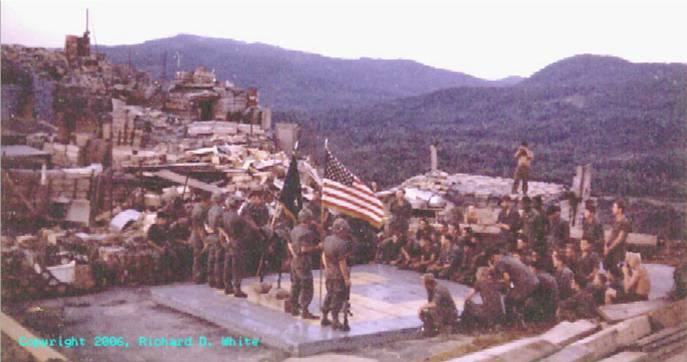 July 1970, sunset. A memorial service for two men killed from the 1/46th Infantry. As you can see the beams and other things stacked up by the lower chopper pad to be moved out. LZ Professional was being torn down.
Dick said that he had just come back from R&R and had to go to LZ Professional to transfer to a slick to take him back to LZ Mary Ann.
Dick White in his four-deuce mortar gun pit. Dick was in E Co., 1/46th Infantry.
I don't have any pictures of the Artillery side of the hill showing it being torn down but I am sure it looks like the infantry side of the hill. I don't know how many guns were left on Professional when LZ Mary Ann was built?